Arubian Cunucu Dog
Information and Pictures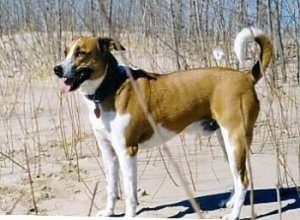 This is Cesar standing in more or less a natural environment for the Arubian Cunucu dog. Photo courtesy of Cesar Cunucu Cacho
Description
The Arubian Cunucu Dog is a pariah type dog; one of the surviving random bred dogs of Aruba. This pariah type dog has similar characteristics to other pariah type dogs, including a curled tail, smooth coat, pricked ears and moderate body. Pariah type dogs vary in size considerably. Nature has a preference for this type of dog so when left to its own devices, the genetics of dogs typically become this generic all-around dog type. At the same time, without evidence of a standard, a specific studbook or pedigree, it is very difficult to recognize the Arubian Cunucu Dog as a breed.
Recognition
DRA = Dog Registry of America, Inc.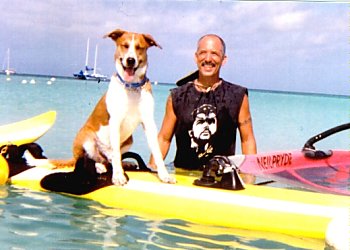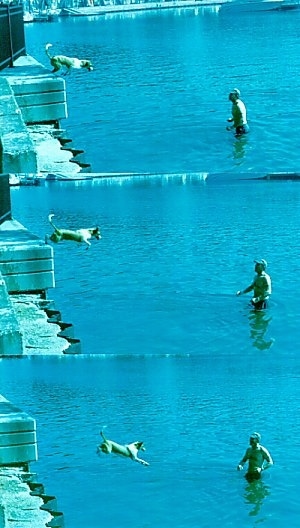 Cesar Cunucu Cacho is an Arubian Cunucu Dog from the island of Aruba in the Dutch Antilles. He was found alone beside a dirt road when he about 8 weeks old. Since then he has learned to windsurf, competes in agility and has immigrated to the USA. Besides agility and windsurfing, Cesar also "cliff dives" at Belmont Harbor in Chicago.