Boston Boxer
Boston Terrier / Boxer Hybrid Dogs
Information and Pictures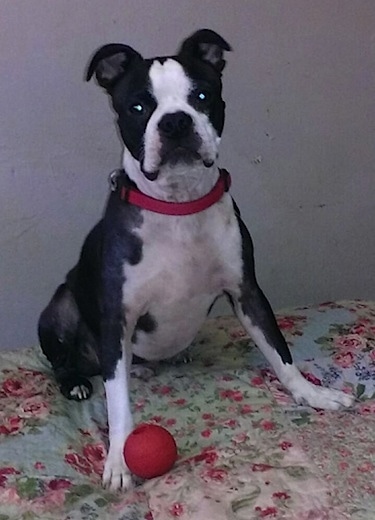 Patriot the Boxer / Boston Terrier mix at 4 years old— "This is our pride and joy, Patriot. He's a 4 year-old Boston Terrier / Boxer mix who love slippers. He's the biggest clown I know and snores like you wouldn't believe, but we love him dearly."
Other Names
Boston Boxer Terrier
Description
The Boston Boxer is not a purebred dog. It is a cross between the Boston Terrier and the Boxer. The best way to determine the temperament of a mixed breed is to look up all breeds in the cross and know you can get any combination of any of the characteristics found in any of the breeds in the hybrid. Not all of these designer hybrid dogs being bred are 50% purebred to 50% purebred. It is very common for breeders to breed multi-generation crosses.
Recognition
DRA = Dog Registry of America, Inc.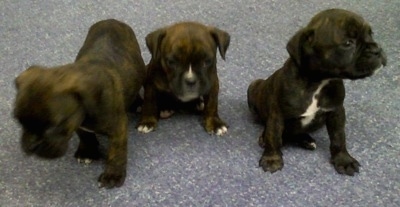 "Louie (far right) a Boxer / Boston Terrier hybrid puppy with his littermates. The parents are a male Boxer and a female Boston Terrier. She had 7 pups."