Rescue a Bull-Pei
Bull-Pei Puppies for Sale
Bull-Pei
English Bulldog / Chinese Shar-Pei Hybrid Dogs
The Bull-Pei is not a purebred dog. It is a cross between the English Bulldog and the Shar-Pei. The best way to determine the temperament of a mixed breed is to look up all breeds in the cross and know you can get any combination of any of the characteristics found in either breed. Not all of these designer hybrid dogs being bred are 50% purebred to 50% purebred. It is very common for breeders to breed multi-generation crosses.

Daisy the Bull-Pei at 10 months old—"Her daddy is a white English Bulldog and her mama is a brown Shar-pei. She is a very friendly dog and loves people, dogs and even cats. She never meets a stranger and can be very entertaining. She drinks from a bird bath and loves to hang over the tub and watch it fill up with water. She was very easy to housebreak, but prefers the outside. She loves to go on walks. She has a very muscular body and a soft coat. Overall, she is a great pet and this seems to be a good combination of breeds."
ACHC = American Canine Hybrid Club
DDKC = Designer Dogs Kennel Club
DRA = Dog Registry of America, Inc.
IDCR = International Designer Canine Registry®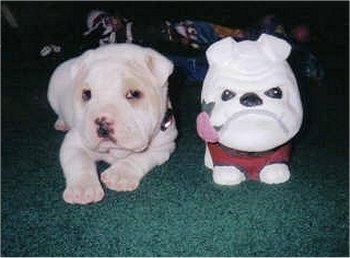 Daisy the Bull-Pei puppy at 7 weeks old (English Bulldog/ Shar Pei hybrid)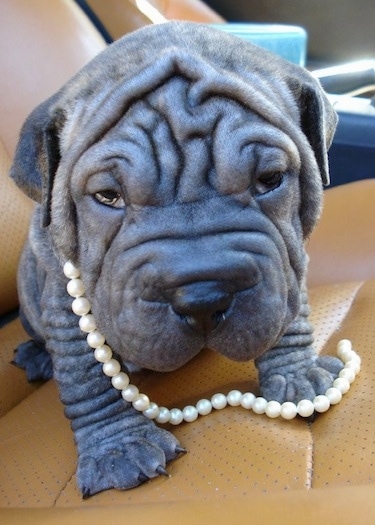 Yazmin the Bull-Pei puppy at 7 weeks old—"Yazmin is a beautiful lilac brindle female Bull-Pei. She has tons of wrinkles and a nice, short coat. She is one of the pups from my current litter."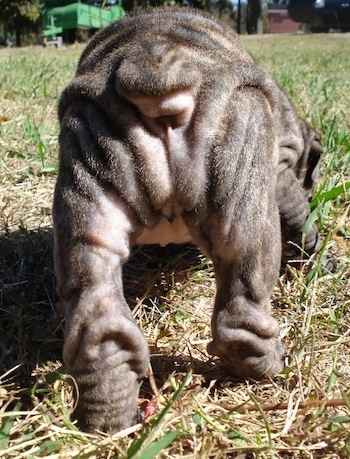 Yazmin the Bull-Pei puppy at 7 weeks old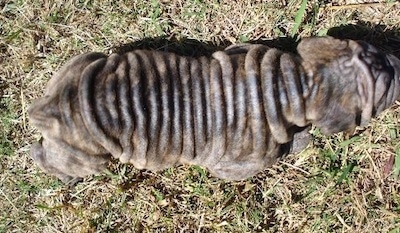 Yazmin the Bull-Pei puppy at 7 weeks old
______________________________________________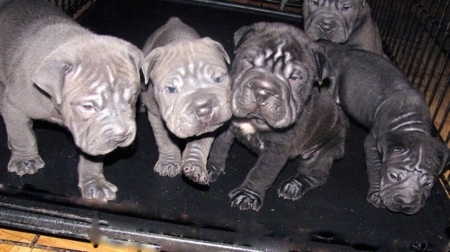 Bull-Pei puppies from Wrinkle Bluff Kennels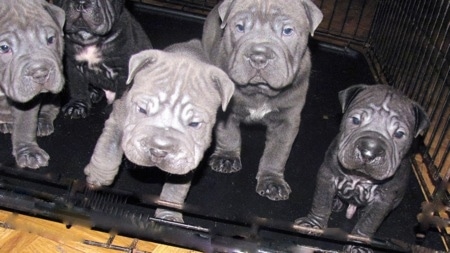 Bull-Pei puppies from Wrinkle Bluff Kennels
| | | | | | | |
| --- | --- | --- | --- | --- | --- | --- |
| | | | You may also be interested in... | | | |