Puppies at three weeks old
Sassy the English Mastiff
At three weeks old, the pups are wormed with a mild wormer (they were also wormed at two weeks).
Three weeks old, FIRST solids—MUSH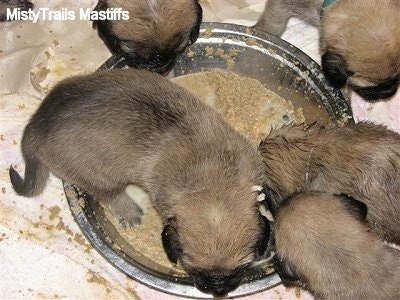 Feeding did NOT go so well, LOL ;-)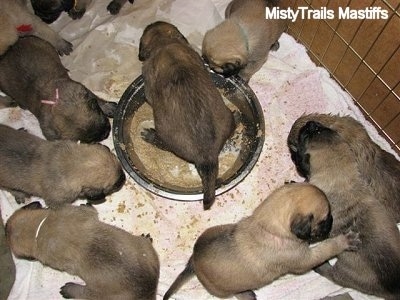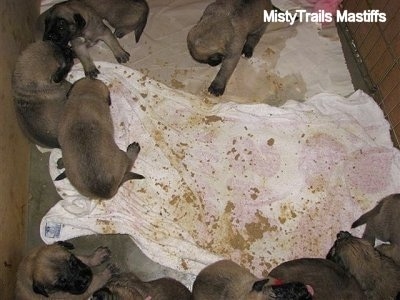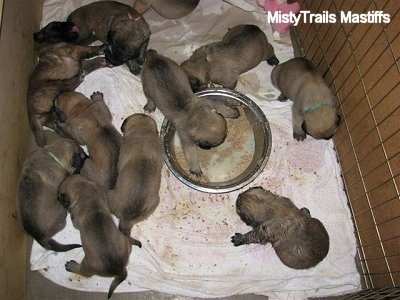 It was a feeding frenzy...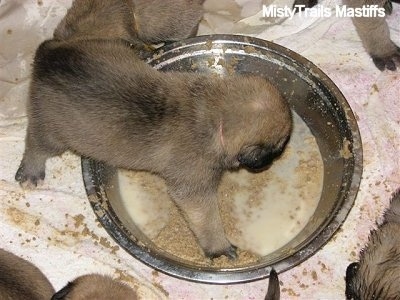 I obviously have to feed in shifts, maybe using two bowls.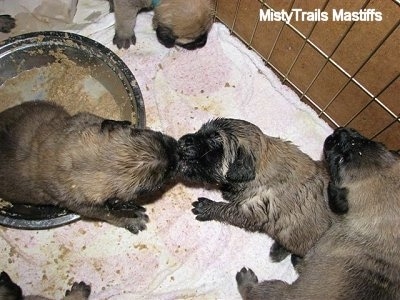 They dove in and swam; they were more interested in swimming around in the food, and then licking it off of each other.


Tips greatly welcomed...for a large litter, or BIG puppies, LOL.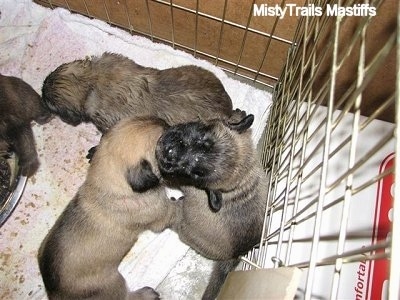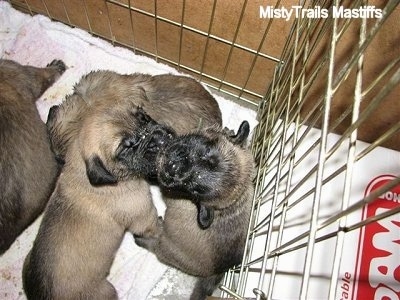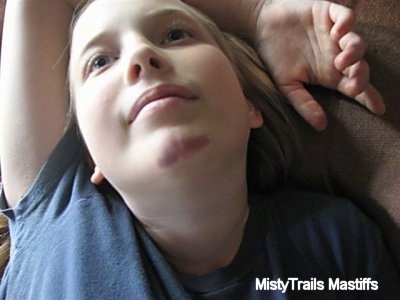 Don't let a puppy suck on your chin, not even for ten seconds.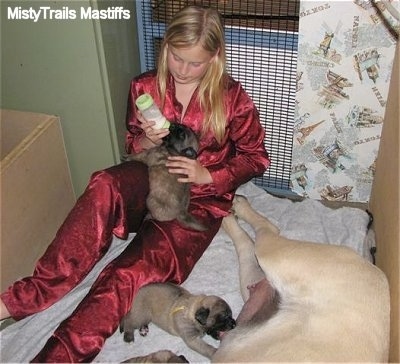 At three weeks, the English Mastiff pups will get a bottle of goat's milk every night. Tonight I added water with Pablum to the bottle.
At three and a half weeks, feeding is much neater.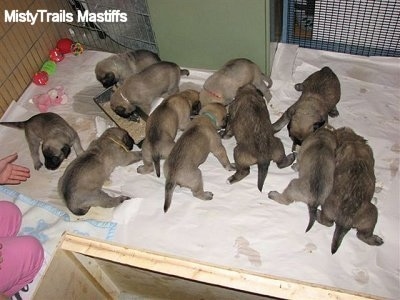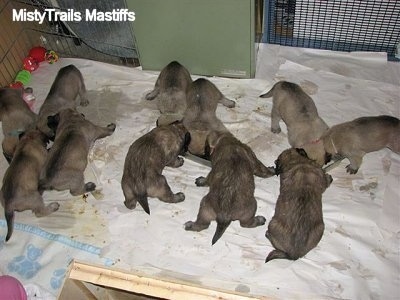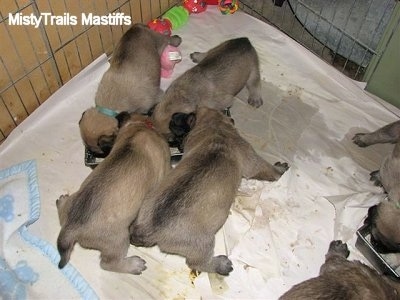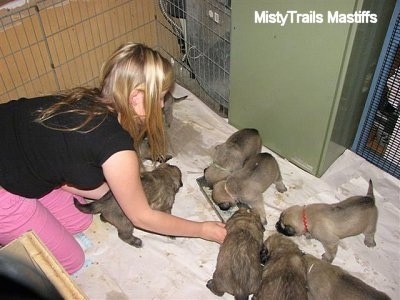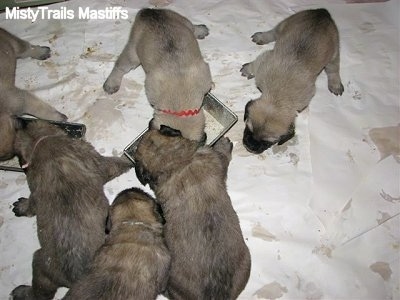 This little pup is thoroughly enjoying his dinner, every last morsel!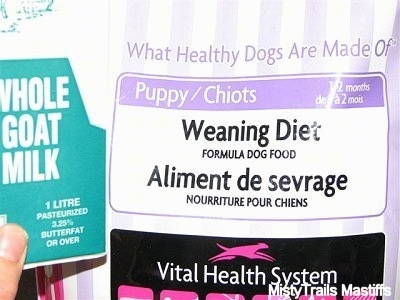 At three and a half weeks, the puppies started on weaning formula and goat's milk.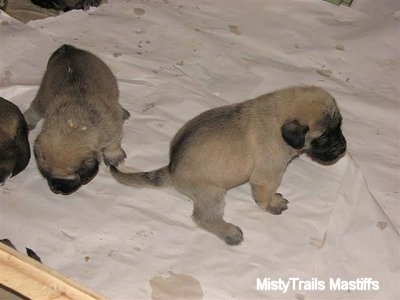 AND they are all peeing and pooping on their own, yippee!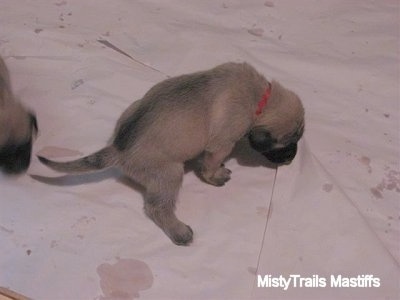 Puppy about to poop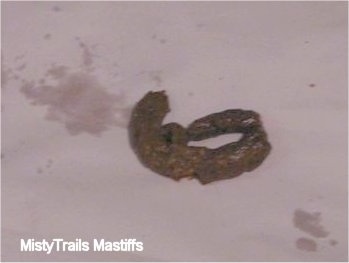 With solid food come solid poops. Your pups' poop should be good and solid, not runny and not diarrhea. This is one of the first of many poops that will need to be cleaned up.
Courtesy of MistyTrails Mastiffs
Although this section is based on a whelping of an English Mastiff, it also contains good general whelping information on large-breed dogs. You can find more whelping information in the links above. The links below tell the story of Sassy, an English Mastiff. Sassy has a wonderful temperament. She loves humans and adores children. An all-around mild mannered, wonderful Mastiff, Sassy, however, is not the best mother toward her puppies. She is not rejecting them; she will nurse them when a human places them on her to feed, however she will not clean the pups or pay any attention to them. It is as if they are not her puppies. This litter is getting mom's milk with major human interaction, manually giving each and every pup what they need. In return, the pups will be super socialized and will make remarkable pets, however the work involved is astounding. It takes one dedicated breeder to keep this situation healthy. Thankfully this litter has just that. Read the links below to get the full story. The pages within include a wealth of information that everyone can appreciate and benefit from.
C-Section in a Large Breed Dog
Newborn Puppies... What you need
Whelping Mastiff Puppies One to Three Days Old
Things do not always go as planned (imperforate anus)
Orphaned Litter (not the plan)
Puppies 3 Weeks - time to start potty training
Whelping Large Breed Dogs Main
___________________________
___________________________