Rescue a Golden Saint
Golden Saint Puppies for Sale
Golden Saint
Golden Retriever / Saint Bernard Hybrid Dogs
The Golden Saint is not a purebred dog. It is a cross between the Golden Retriever and the Saint Bernard. The best way to determine the temperament of a mixed breed is to look up all breeds in the cross and know you can get any combination of any of the characteristics found in either breed. Not all of these designer hybrid dogs being bred are 50% purebred to 50% purebred. It is very common for breeders to breed multi-generation crosses.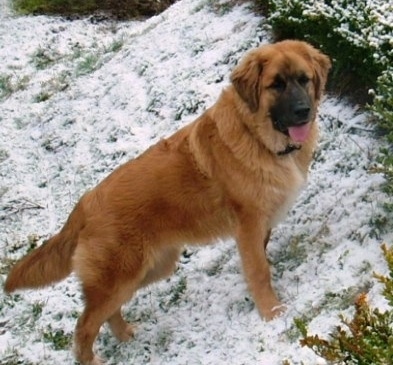 "Boomer is a Saint Bernard / Golden Retriever mix shown here at 30 months old, weighing 160 pounds. He is non-aggressive, not dominant. He doesn't bark or run to the door; he plays with our cat and gets along with other dogs."
DRA = Dog Registry of America, Inc.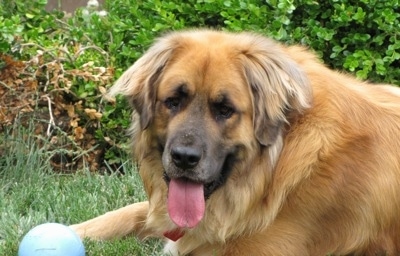 Boomer the Golden Saint (Saint Bernard / Golden Retriever mix) at 30 months old, weighing 160 pounds
_____________________________________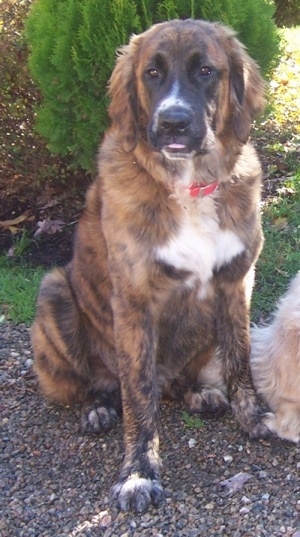 Ricky, a Golden Saint (Golden Retriever / Saint Bernard hybrid) at almost 2 years old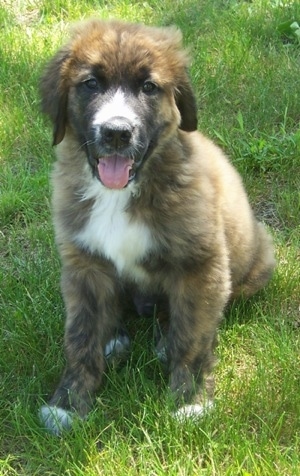 Rickybobby pup, a Golden Saint puppy (Golden Retriever / Saint Bernard hybrid)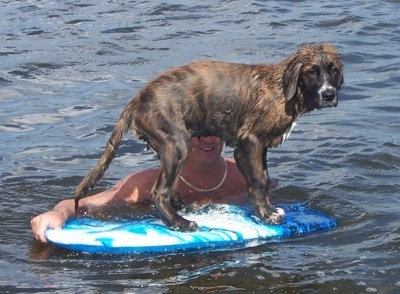 Rickybobby pup, a Golden Saint puppy (Golden Retriever / Saint Bernard hybrid) playing around in the water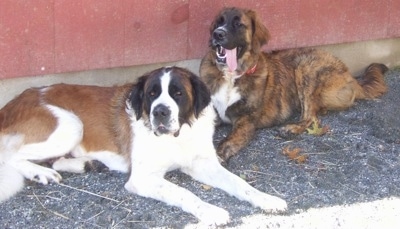 Ricky the Golden Saint on the right, with his purebred St. Bernard grandmother on the left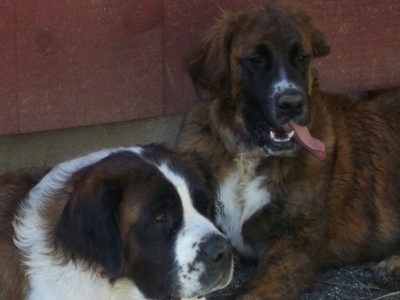 Ricky the Golden Saint on the right, with his purebred St. Bernard grandmother on the left