McNab
Information and Pictures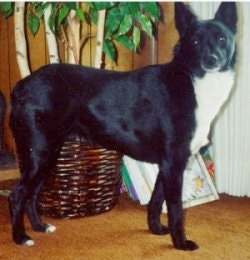 This is Meg. Meg belongs to Norm and Michelle Harrower of Torrington, WY.
Other Names
McNab Border Collie
McNab Sheepdog
McNab Herding Dog
Health Problems
Some herding dogs carry a MDR1 gene which makes them sensitive to certain drugs that are otherwise okay to give another dog, but if tested positive for this gene can kill them.
Recognition
DRA = Dog Registry of America, Inc.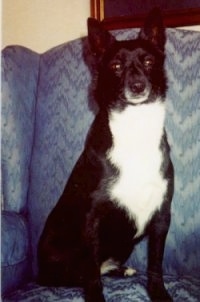 Meg the McNab sitting pretty on the chair