ACHC = American Canine Hybrid Club
IDRA = Dog Registry of America, Inc.
IDCR = International Designer Canine Registry®
Coco Chanel (left) and Max (right) the Saint Pyrenees puppies at 6 weeks old

Zeus the Saint Pyrenees puppy at 9 months old, weighing 79 pounds (35.8 kg)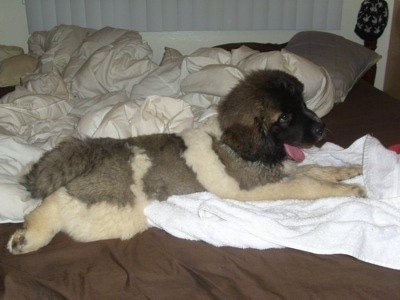 Zeus the Saint Pyrenees puppy at 4 months old on the bed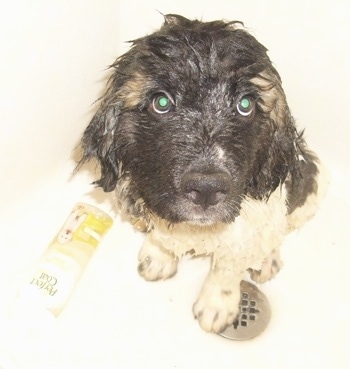 Zeus the Saint Pyrenees puppy at 4 months old getting a bath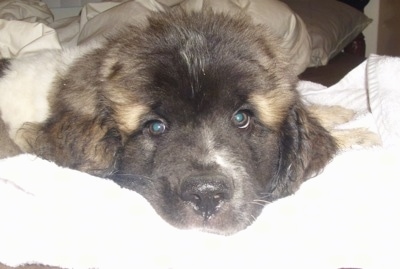 Zeus the Saint Pyrenees puppy at 4 months old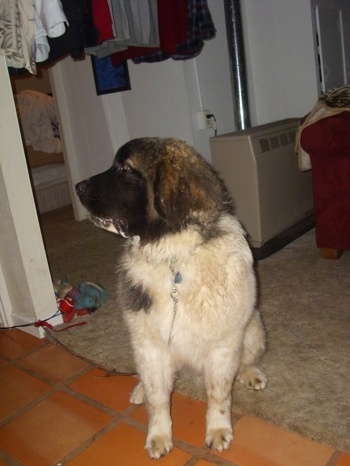 Zeus the Saint Pyrenees puppy at 8 months old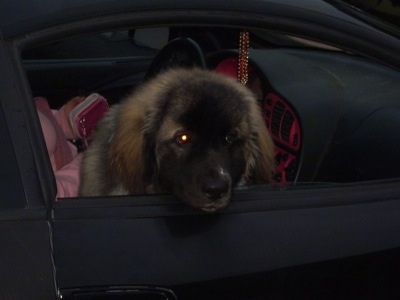 Zeus the Saint Pyrenees puppy at 9 months old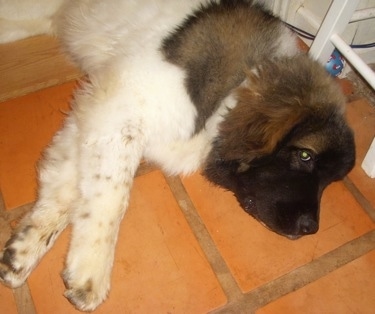 Zeus the Saint Pyrenees puppy at 9 months old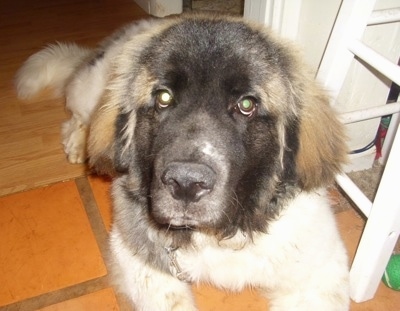 Zeus the Saint Pyrenees puppy at 9 months old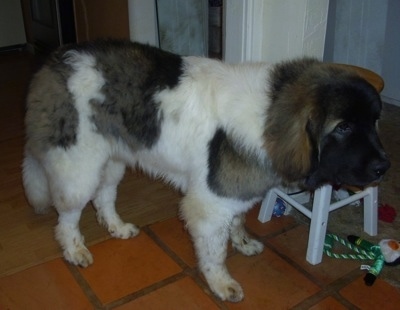 Zeus the Saint Pyrenees puppy at 9 months old
_________________________________
"Here are some photos of our last Saint Pyrenees litter. We are the first breeder to register Saint Pyrenees with the ACHC. The mother is a Saint Bernard and the father is a Great Pyrenees. All the puppies found excellent homes and we enjoy getting updates from all the owners as they tell how their puppies are growing. All the new owners adore the puppies and say they are excellent, well-balanced and well-socialized dogs."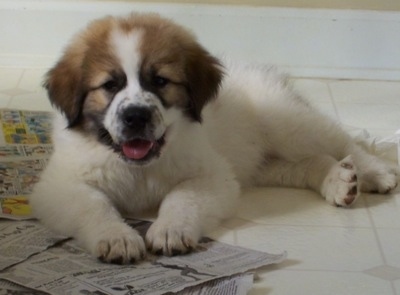 "This is Bernadino at 9 weeks. Bernadino went to a lovely family in Vancouver, Canada. Bernadino loves swimming, despite both his parents hating water. He is friendly with everybody and everything, and afraid of nothing. He gets to go to the dog park for exercise, and also enjoys walks at the beach and swimming in the bay with the ducks. He often goes to the dog bakery for treats. He works as a therapy dog at a clinic, where all the people love him."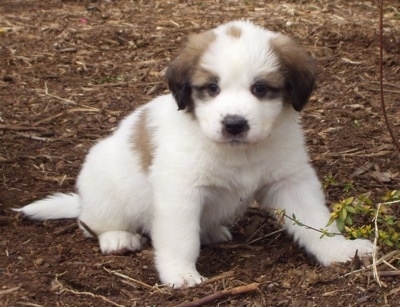 "This is Clementine, who was renamed Grace, at 5 weeks old, when she first experienced the great outdoors. Clementine lives in Boston now. She is beautiful and unique. We think she turned out with a more Pyrenees-like face shape. She is a darling, very curious and playful. She has a Bernese Mountain Dog friend to play with at her new home. She is a very outgoing sweetheart, and we enjoyed the time we had with her."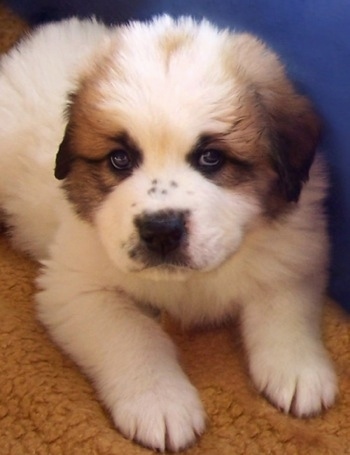 "This is Huss (now Reggie) at 6 weeks. Reggie lives in Chicago, and is loved by all who meet him. He has an excellent personality, and is extremely intelligent. He goes almost everywhere with his new owners."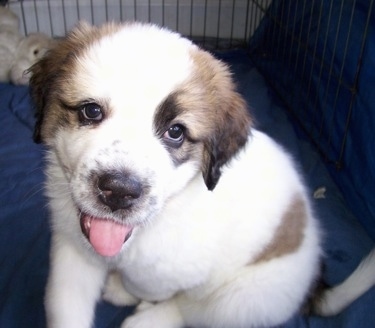 "This pup is Lotus Blossom at about 7 weeks. She is now Hera. Lotus Blossom lives in Alaska, where she enjoys hiking in the mountains and camping with her new family. She is adored by them all, and she must love the cool climate, perfectly suited for her breed. She has a black Lab mix "sibling" also, who she gets along with great."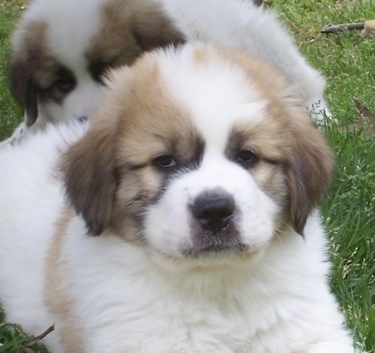 "This is Zach at 7 weeks old. His owners renamed him Zeus. Zach absolutely ADORES belly rubs. When someone rubs his belly he lies there in a trance-like state. He is larger than both his parents at 6 months old, as are most of the puppies."
| | | | | | | |
| --- | --- | --- | --- | --- | --- | --- |
| | | | You may also be interested in... | | | |