American Allaunt
Information and Pictures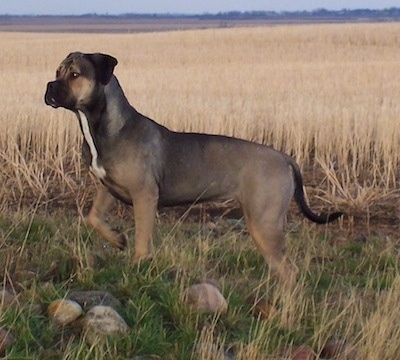 "This is Maggie my American Allaunt. She is 8 years old in the picture."
Pronunciation
--
Other Names
--
Description
--
Temperament
--
Height, Weight
Height: Males 26 - 29 inches (66 - 74 cm) Females 24 - 27 inches (61 - 69 cm)
Weight: Males 100 - 150 pounds (45 - 68 kg) Females 90 - 130 pounds (41 – 59 kg)
Health Problems
--
Living Conditions
The American Allaunt will do okay in an apartment if it is sufficiently exercised. They are relatively inactive indoors and will do best with at least an average-sized yard.
Exercise
The American Allaunt should be taken on a long daily walk.
Life Expectancy
About 10 to 12 years
Litter Size
About 6 to 10 puppies
Grooming
The short, harsh coat is easy to groom. Comb and brush with a firm bristle brush, and bathe only when necessary. This breed is an average shedder.
Origin
--
Group
--
Recognition
--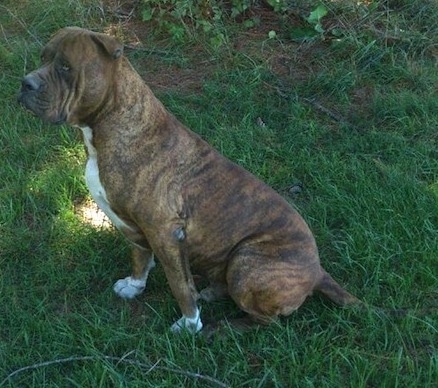 "Nukem is an American Allaunt. He is 4 years old in this picture weighing 155 lbs. and is 29 inches at the shoulder."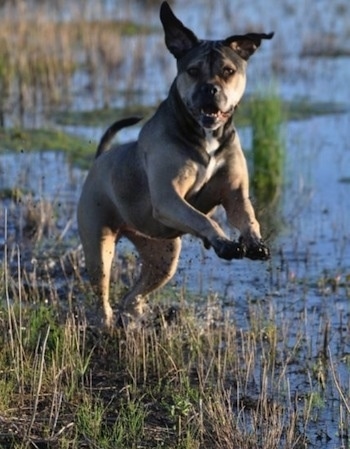 Maggie the American Allaunt at 8 years old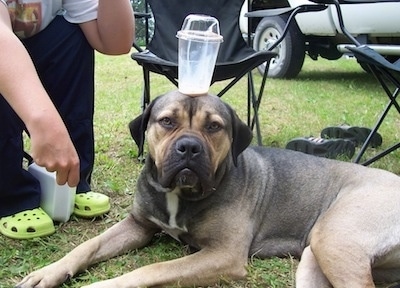 Maggie the American Allaunt at 8 years old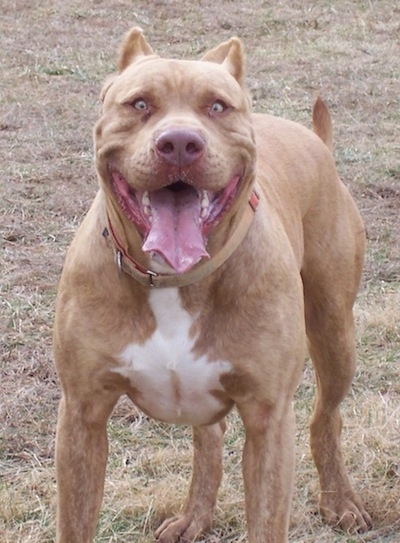 Tiny the American Allaunt at 6 years old with cropped ears—"Tiny is a great dog. He weighs 130 pounds."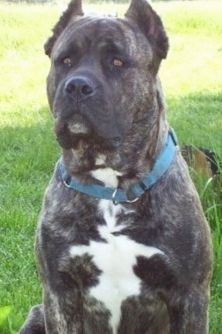 T-bone the American Allaunt at 7 years old with cropped years—"T-bone is my American Allaunt. He is the best dog ever."