Baskimo
American Eskimo / Basset Hound Hybrid Dogs
Information and Pictures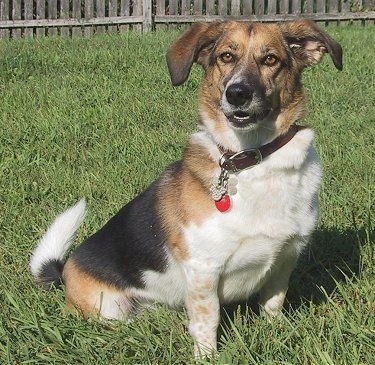 Snoopy the Baskimo (Basset Hound / American Eskimo mix) at 5 years old—"He loves to go on walks and run around outside, and he especially enjoys the snow. He is extremely loyal, affectionate, curious, friendly and intelligent. He barks only when strangers or other dogs are around, and his bark is low, resonant, and implies a dog of larger size. He considers everything a game, and was a bit stubborn when it came to training him as a puppy."
Description
The Baskimo is not a purebred dog. It is a cross between the American Eskimo and the Basset Hound. The best way to determine the temperament of a mixed breed is to look up all breeds in the cross and know you can get any combination of any of the characteristics found in either breed. Not all of these designer hybrid dogs being bred are 50% purebred to 50% purebred. It is very common for breeders to breed multi-generation crosses.
Recognition
ACHC = American Canine Hybrid Club
DDKC = Designer Dogs Kennel Club
DRA = Dog Registry of America, Inc.
IDCR = International Designer Canine Registry®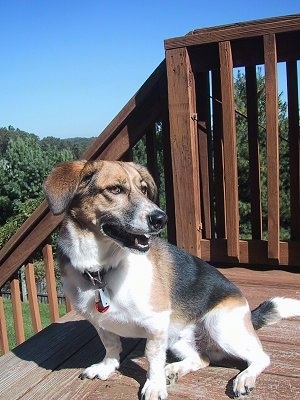 Snoopy the Baskimo (Basset Hound / American Eskimo mix) at 5 years old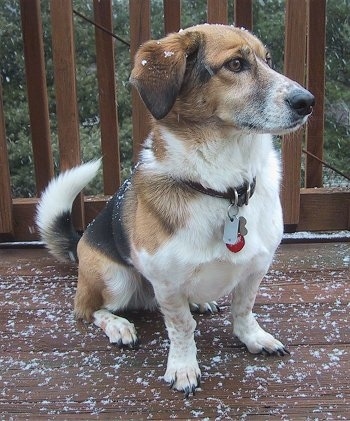 Snoopy the Baskimo (Basset Hound / American Eskimo mix) at 5 years old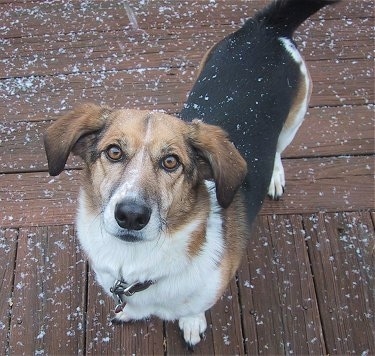 Snoopy the Baskimo (Basset Hound / American Eskimo mix) at 5 years old