Basset Shepherd
Basset Hound / German Shepherd Hybrid Dogs
Information and Pictures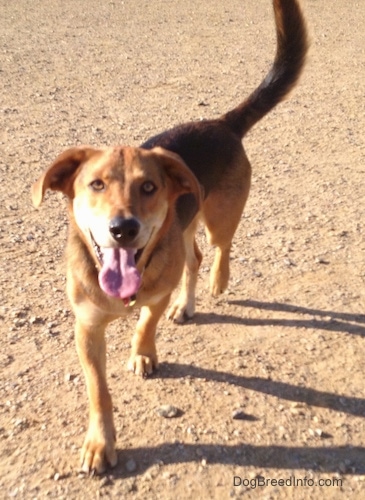 Hugo the Basset Shepherd (Basset Hound / German Shepherd mix) at 1 1/2 years old
Description
The Basset Shepherd is not a purebred dog. It is a cross between the Basset Hound and the German Shepherd. The best way to determine the temperament of a mixed breed is to look up all breeds in the cross and know you can get any combination of any of the characteristics found in either breed. Not all of these designer hybrid dogs being bred are 50% purebred to 50% purebred. It is very common for breeders to breed multi-generation crosses.
Recognition
DRA = Dog Registry of America, Inc.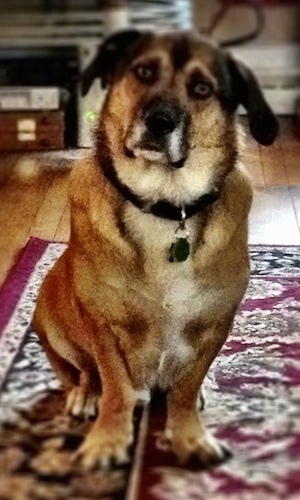 Augie the Basset Hound / German Shepherd mix at 4 years old—"Rescued from Tennessee, found at Chicago ASPCA at four months old. He loves kids, and is a dog of boundless compassion, as proven by what we call "Augies Love Ministry." Nearby is a church that does outreach for less fortunate and underserved people in the area, and even as a puppy, he would drag me over to visit with them early on Sunday mornings when people were lining up for breakfast. Just sitting on their laps for pets, and just being the best dog ever. He spends his days wavering between GSD sentry dog, scaring the squirrels away from the backyard, or full blown sniff o rama basset boy, with a nose that will lead us blocks from home!"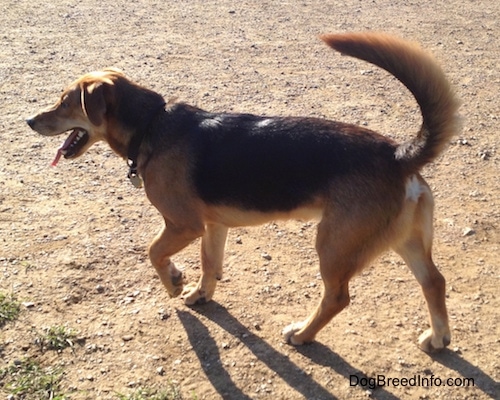 Hugo the Basset Shepherd (Basset Hound / German Shepherd mix) at 1 1/2 years old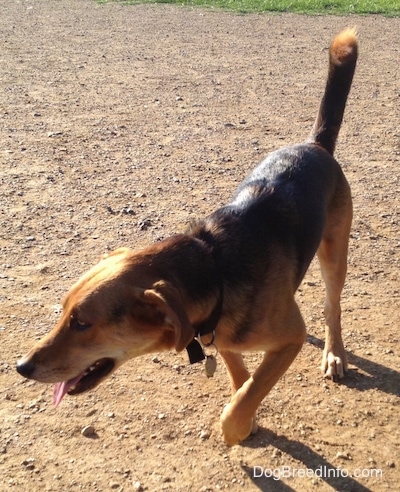 Hugo the Basset Shepherd (Basset Hound / German Shepherd mix) at 1 1/2 years old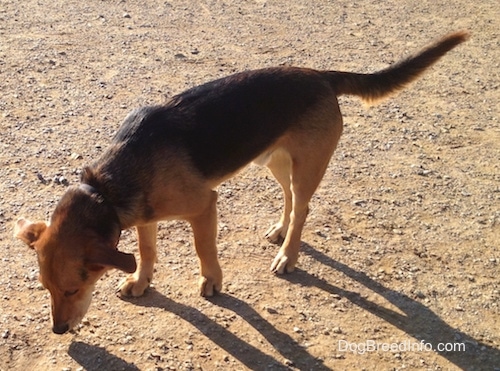 Hugo the Basset Shepherd (Basset Hound / German Shepherd mix) at 1 1/2 years old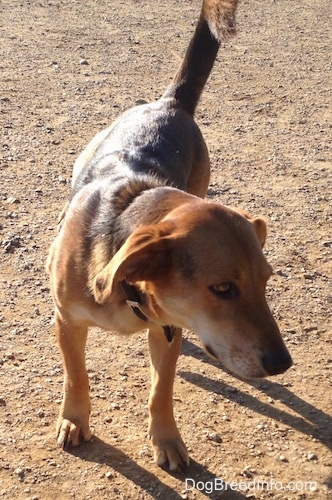 Hugo the Basset Shepherd (Basset Hound / German Shepherd mix) at 1 1/2 years old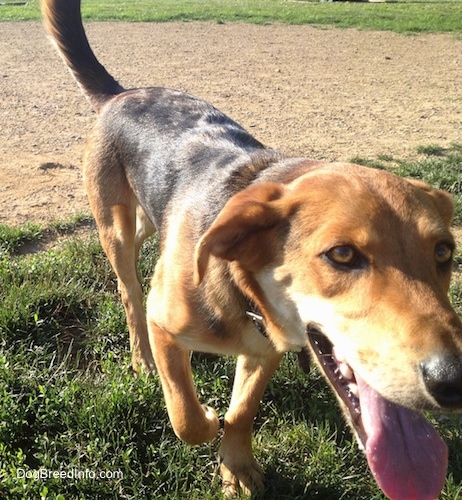 Hugo the Basset Shepherd (Basset Hound / German Shepherd mix) at 1 1/2 years old