Boxer Shepherd
Boxer / German Shepherd Hybrid Dogs
Information and Pictures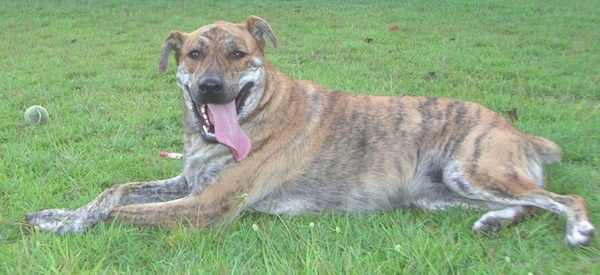 "This is the love of my life, Jada!!! She is a 2 year old Shepherd/Boxer mix ray of sunshine. Many of her nicknames include Jada pup-pup, Jada Funk Master, Jada-boo, Miss Jay, and Baby J. Full of life and always wanting attention, I never leave her behind. She is very sweet and a great cuddle buddy, but this goes without mentioning her evil side. She has a mind of her own but as long as you speak to her as an equal, she will never leave your side. I've raised Jada since I rescued her from the Atlanta Humane Society when she was 8 weeks old. I'm am so grateful that I have her in my life. I don't know what I would do without her!"
Other Names
Box-a-Shep
Description
The Boxer Shepherd is not a purebred dog. It is a cross between the Boxer and the German Shepherd. The best way to determine the temperament of a mixed breed is to look up all breeds in the cross and know you can get any combination of any of the characteristics found in either breed. Not all of these designer hybrid dogs being bred are 50% purebred to 50% purebred. It is very common for breeders to breed multi-generation crosses.
Recognition
DRA = Dog Registry of America, Inc.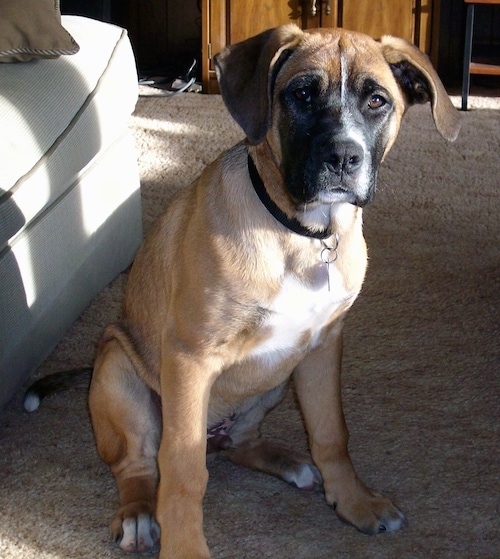 "Max the Boxer/German Shepherd mix puppy at 4 months old. He was a shelter dog and weighs 40+ lbs in this picture."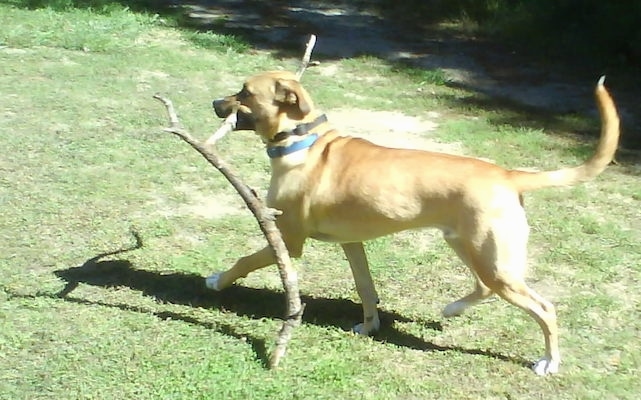 Vinny the Boxer / Shepherd mix at 8 months old—"Vinny is a good boy. Very friendly and plays great with other dogs big and small. He also plays great with our three cats. He loves rides in the car and truck."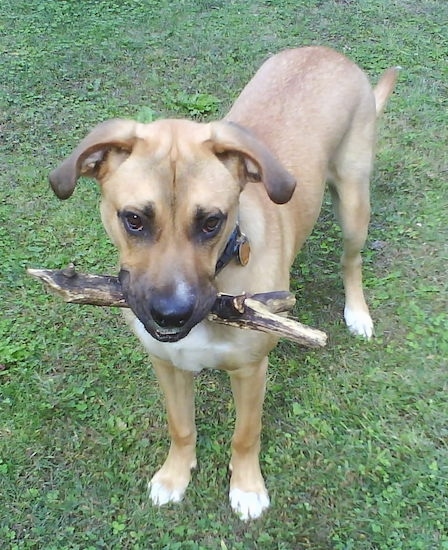 Vinny the Boxer / Shepherd mix at 8 months old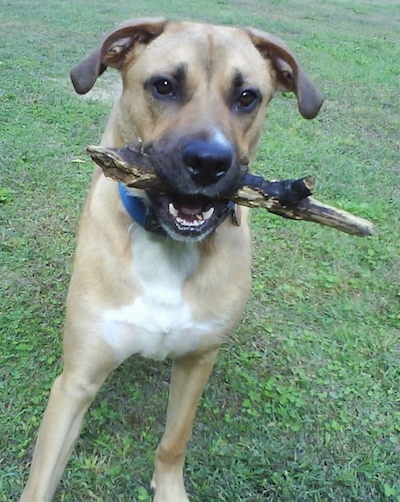 Vinny the Boxer / Shepherd mix at 8 months old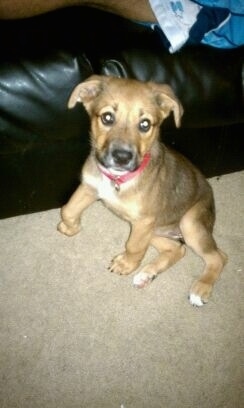 "This is our Shepherd-Boxer puppy, Paige. I found her over the internet and fell in love with her picture. I drove 30 miles to go get her. She's had her tail docked... the previous owner says that her tail wasn't right when she was born. But she still likes to chase her stub even though she can't reach it. I've seen her go after it for awhile though. And when she's excited her whole body shakes. She's a sweet puppy and her best friend is my one year old son. I noticed that Boxer-Shepherds aren't a popular hybrid, but I think I've come across one of the best breeds that will ever have existed."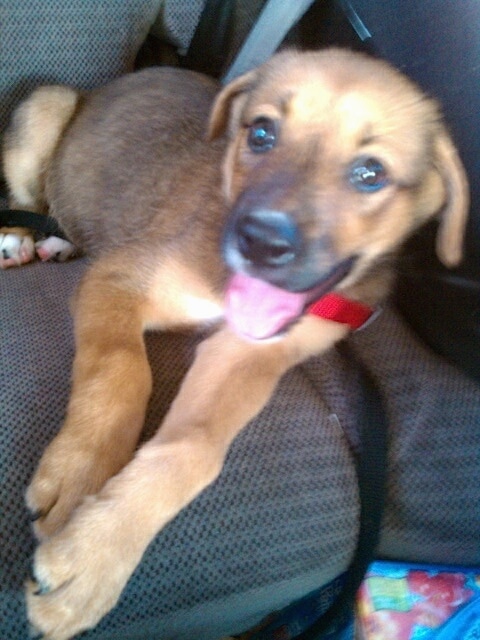 Paige the Boxer / Shepherd mix puppy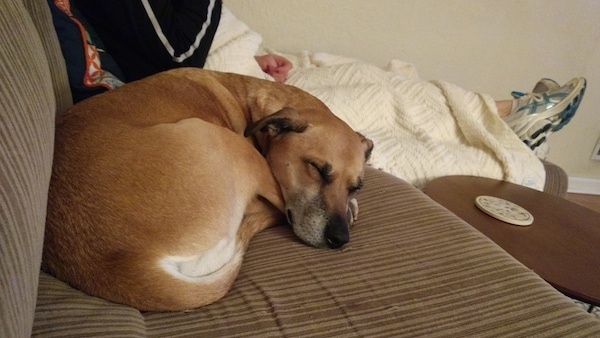 Kynnley is a beautiful German Shepherd / Boxer mix. She's in great health. She's 4 years old in this picture. She loves to run around sometimes, but most of the time she lays around. She is 48.7 pounds approximately. She has another dog friend named Biskit, which they get along okay but do fight lot. Nothing serious though.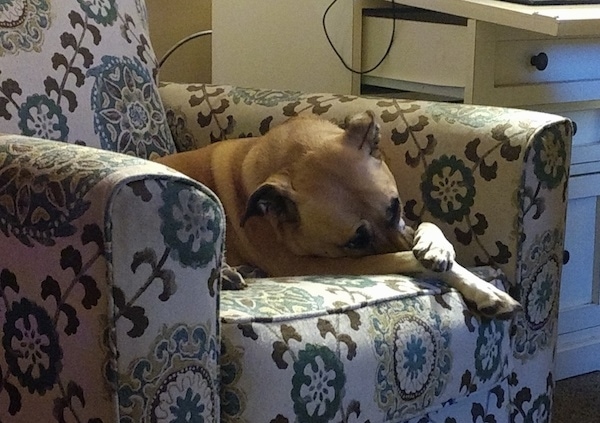 Kynnley the Boxer / Shepherd mix at 4 years old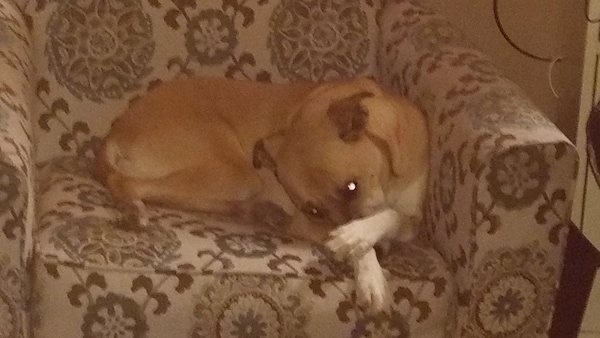 Kynnley the Boxer / Shepherd mix at 4 years old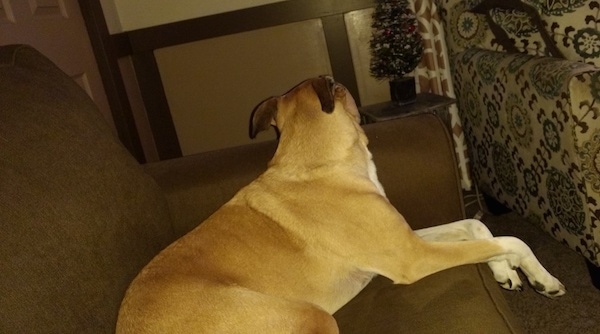 Kynnley the Boxer / Shepherd mix at 4 years old