Alpha Humans: What does it mean to be dominant?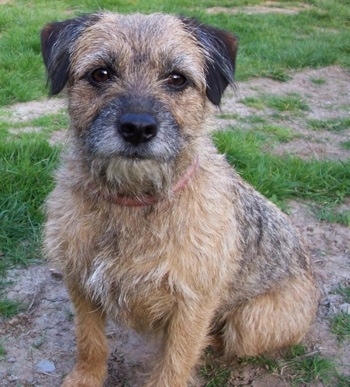 You hear time and again that you must be dominant over your dog. What does that mean, anyway? A lot of people mistake that as meaning you must be bossy, pushy, harsh and even go so far as getting angry when the dog does something wrong. This is a very incorrect assumption. Let's take a look at the dictionary definition of the word "dominant."
ruling, governing, or controlling; having or exerting authority or influence: dominant in the chain of command.
occupying or being in a commanding or elevated position.
predominant; main; major; chief: Corn is the dominant crop of Iowa.
Genetics. of or pertaining to a dominant.
Music. pertaining to or based on the dominant: the dominant chord.
Nowhere in the definition does it explain how you reach this position. Being dominant over your dog does not mean you should be mean to your dog. It means you must communicate to the dog who the leader is going to be. Pack leaders are not aggressive, angry or bossy. Lower members of the pack are not fearful of the pack leader, but rather respectful. The pack leader is the stronger minded being, calm but very firm. Pack leaders set rules and they expect them to be followed; they set boundaries and they expect them not to be crossed; they place limits on what the others are allowed and not allowed to do and they expect everyone to stay within the limits. Pack leaders are not dominant-aggressive, they are calm-assertive.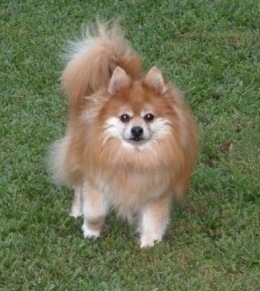 Toby the Pomeranian
Dogs need a dominant, alpha leader; a being who is calm and very strong-minded. Dogs instinctually crave this leadership and guidance. Size means nothing. It is all about energy, all about how the being is feeling inside. Unstable humans make unstable dogs. A human who lacks confidence will not have a dog who listens to their commands.
If you find yourself correcting your dog with anger, you are not being a good pack leader. Your dog should never fear you. You are looking for respect from your dog, not fear. When a dog respects you he/she will happily want to follow you. One cannot accomplish this respect using fear and aggression.