Puggle
Pug / Beagle Hybrid Dogs
Information and Pictures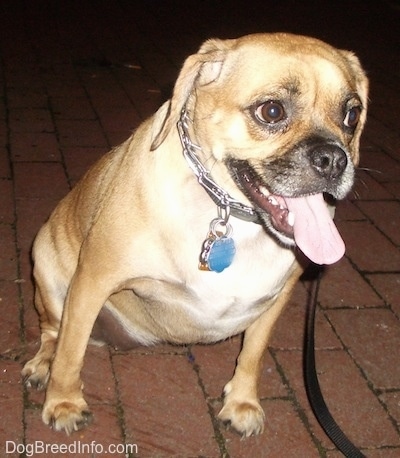 Molly the Puggle (Pug / Bealge mix) at 1 1/2 years old
Other Names
Beagle-Pug
Description
The Puggle is not a purebred dog. It is a cross between the Beagle and the Pug. The best way to determine the temperament of a mixed breed is to look up all breeds in the cross and know you can get any combination of any of the characteristics found in either breed. Not all of these designer hybrid dogs being bred are 50% purebred to 50% purebred. It is very common for breeders to breed multi-generation crosses. The first Puggles ever bred were bred by a breeder named Wallace Havens.
Recognition
ACHC = American Canine Hybrid Club
DBR = Designer Breed Registry
DDKC = Designer Dogs Kennel Club
DRA = Dog Registry of America, Inc.
IDCR = International Designer Canine Registry®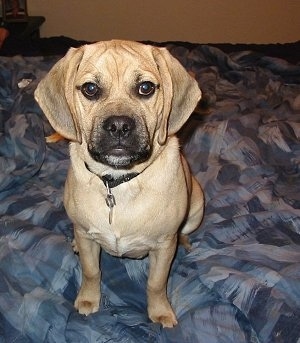 Toby the Puggle (Pug / Beagle mix breed) at 17 months old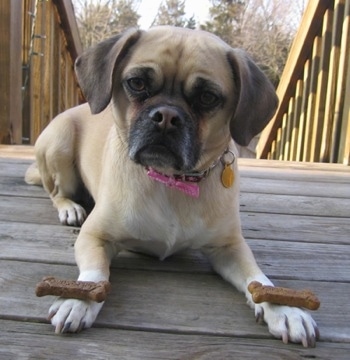 "This is Roxy the Puggle, shown here at 2 years old. She is a trained therapy dog and also loves agility. Roxy is a wonderful dog and loves to show of her agility skills when she goes on a therapy dog visit. She is a very happy dog, but does have a loud bark. Puggles are easily trained if you just take the time and have patience. They are very affectionate and cuddly."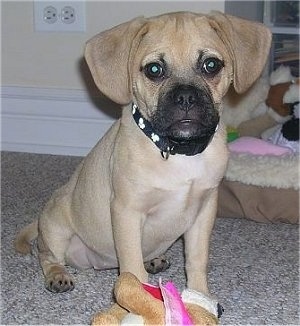 Riley the adorable Puggle puppy at 5 months old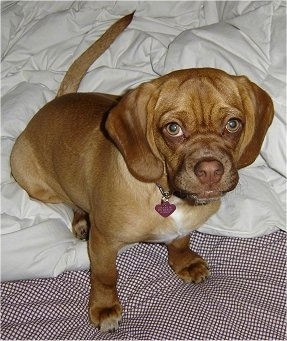 Charlie the Puggle at 6 months old (Charlie is a girl)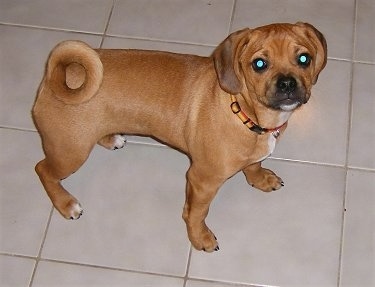 Miller the Puggle (Pug / Beagle mix breed dog) at 6 months old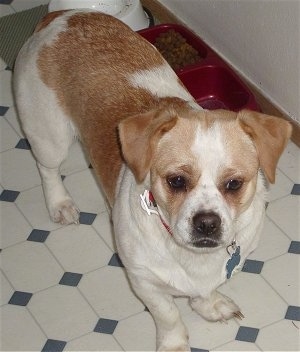 Mandy the bi-color Puggle (Pug / Beagle mix breed dog) at 15 months old