Rescue a Bullador
Bullador Puppies for Sale
Bullador
English Bulldog / Labrador Retriever Hybrid Dogs
The Bullador is not a purebred dog. It is a cross between the Bulldog and the Labrador Retriever. The best way to determine the temperament of a mixed breed is to look up all breeds in the cross and know you can get any combination of any of the characteristics found in any of the breeds in the hybrid. Not all of these designer hybrid dogs being bred are 50% purebred to 50% purebred. It is very common for breeders to breed multi-generation crosses.

"This is my pup Brutus. He is an English Bulldog / Lab mix (aka Bullador). He is very playful and loving. Not a mean bone in his body. I swear he found over 30-40 balls on our property in every place—we didn't even know we had them! He loves to swim and go hunting for groundhogs. I love my Brutus!"
ACHC = American Canine Hybrid Club
DRA = Dog Registry of America, Inc.
IDCR = International Designer Canine Registry®


Brutus the English Bulldog / Lab mix (Bullador)

Brutus the English Bulldog / Lab mix (Bullador)
"I have a purebred English Bulldog and she got together with a purebred Labrador with papers and gave birth (not C-section) to 7 puppies! They all came out different. They are so cute. This pup is shown here at 5 weeks old."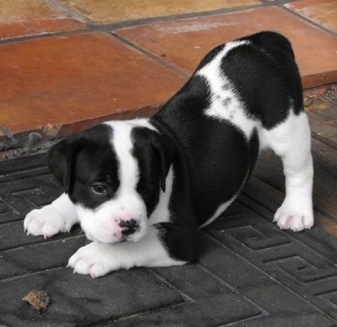 Bullador puppy at 5 weeks old (English Bulldog / Labrador Retriever hybrid)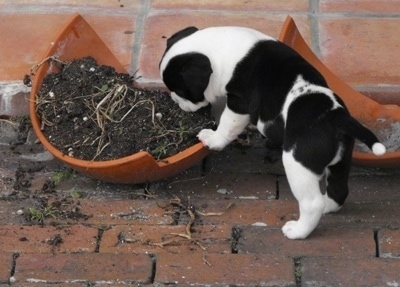 Bullador puppy at 5 weeks old (English Bulldog / Labrador Retriever hybrid)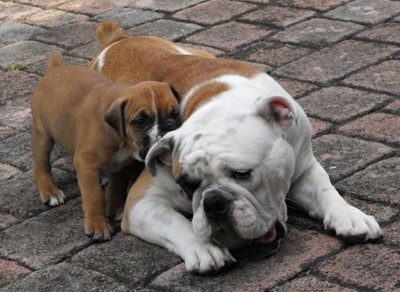 Bullador puppy at 5 weeks old (English Bulldog / Labrador Retriever hybrid) with its English Bulldog mother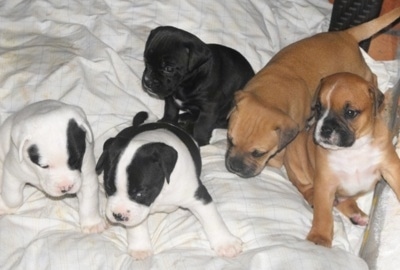 Bullador puppies at about 4 weeks old (English Bulldog / Labrador Retriever hybrid)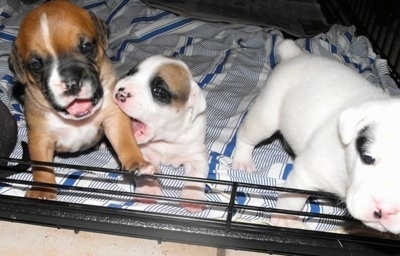 Bullador puppies at about 3 weeks old (English Bulldog / Labrador Retriever hybrid)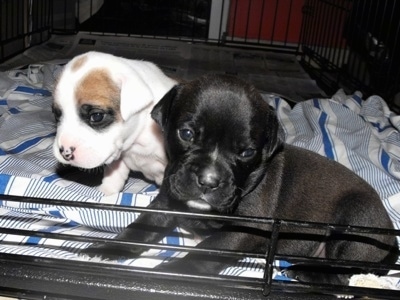 Bullador puppies at about 3 weeks old (English Bulldog / Labrador Retriever hybrid)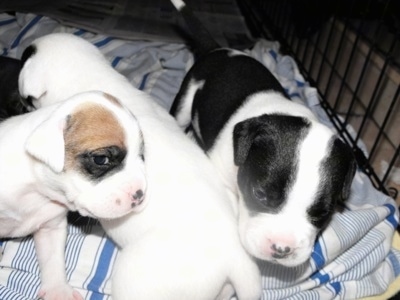 Bullador puppies at about 3 weeks old (English Bulldog / Labrador Retriever hybrid)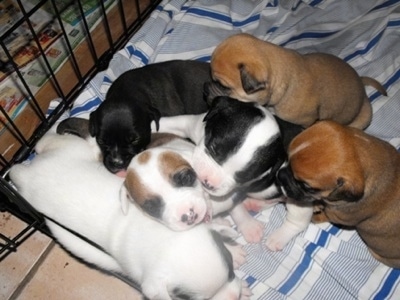 Bullador puppies at about 3 weeks old (English Bulldog / Labrador Retriever hybrid)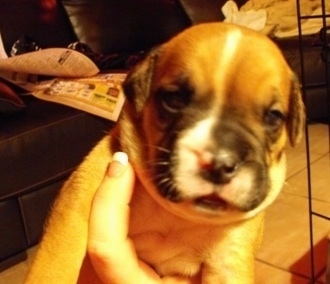 Bullador puppy at about 2 weeks old (English Bulldog / Labrador Retriever hybrid)
Labrador Retriever Hybrid Dogs