Rescue a Bullboxer Staffy Bull
Bullboxer Staffy Bull Puppies for Sale
Bullboxer Staffy Bull
(Staffordshire Bull Boxer) (Staffy Bulloxer)
Boxer / Staffordshire Bull Terrier Hybrid Dogs
The Bullboxer Staffy Bull is not a purebred dog. It is a cross between the Boxer and the Staffordshire Bull Terrier. The best way to determine the temperament of a mixed breed is to look up all breeds in the cross and know you can get any combination of any of the characteristics found in any of the breeds in the hybrid. Not all of these designer hybrid dogs being bred are 50% purebred to 50% purebred. It is very common for breeders to breed multi-generation crosses.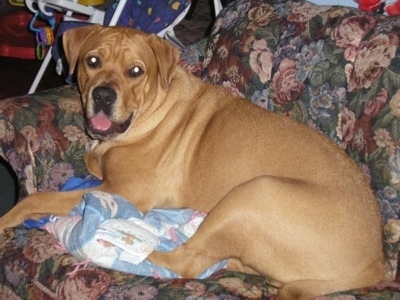 Todd the F2 Bullboxer Staffy Bull hybrid—"Todd is VERY loving, big, but loving. At his one year checkup he weighed 120 pounds. His parents were both Staffordshire Bull Boxers; mother was 70 lbs. and father was 100 lbs."
DRA = Dog Registry of America, Inc.
IDCR = International Designer Canine Registry®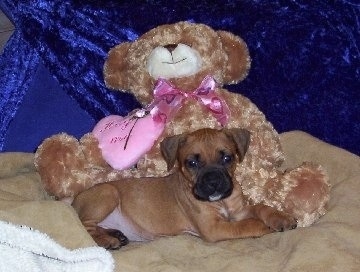 "This is Roxanna, my Bullboxer Staffy Bull as a 6-week-old puppy. Her mom is a Boxer and her dad is a Staffordshire Bull Terrier. Isn't she Adore - A - Bull!!"
_________________________________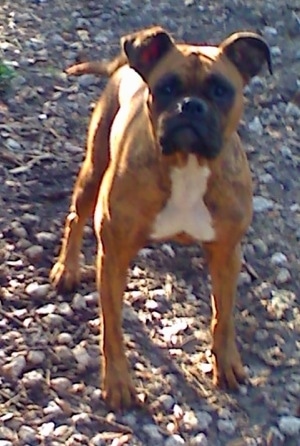 "This is a picture of my dog Jasmine. Her mother was a full-blooded Blue Brindle ASBT and her father was a full-blooded fawn Boxer. I have been extremely impressed with her, as she is now 5 years old and I have had her since she was 7 weeks old."
_________________________________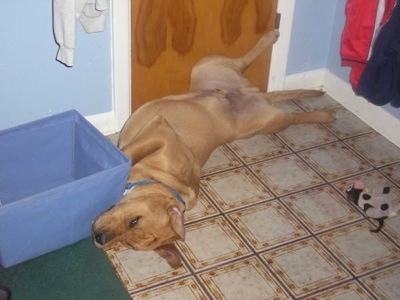 Todd the F2 Bullboxer Staffy Bull hybrid at 1 year old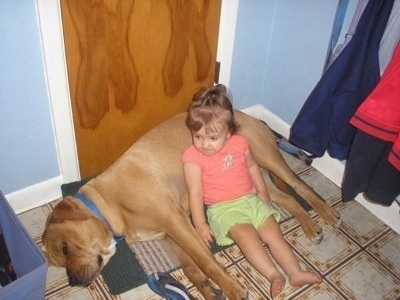 Todd the F2 Bullboxer Staffy Bull hybrid at 1 year old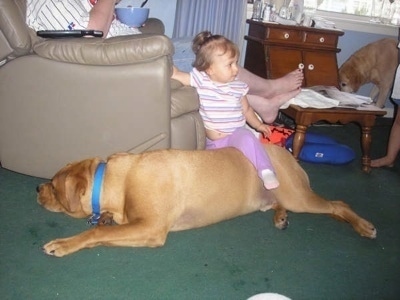 Todd the F2 Bullboxer Staffy Bull hybrid at 1 year old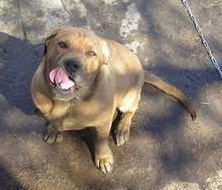 Todd the F2 Bullboxer Staffy Bull hybrid at 1 year old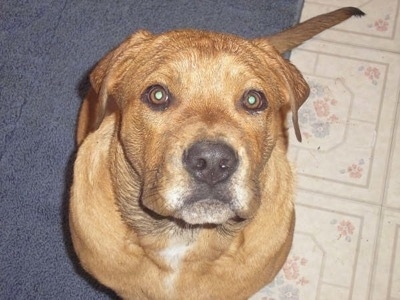 Todd the F2 Bullboxer Staffy Bull hybrid at 1 year old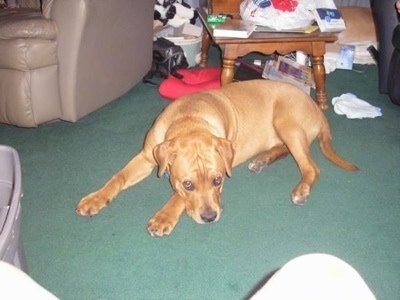 Todd the F2 Bullboxer Staffy Bull hybrid at 1 year old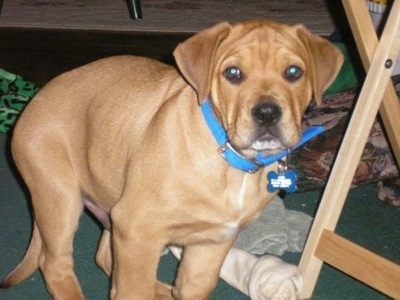 Todd the F2 Bullboxer Staffy Bull hybrid as a 2-month-old puppy
Todd the F2 Bullboxer Staffy Bull hybrid as a 2-month-old puppy