Rescue a Cattle Collie Dog
Cattle Collie Dog Puppies for Sale
Cattle Collie Dog

Australian Cattle Dog / Collie Hybrid Dogs
The Cattle Collie Dog is not a purebred dog. It is a cross between the Australian Cattle Dog and the Collie. The best way to determine the temperament of a mixed breed is to look up all breeds in the cross and know you can get any combination of any of the characteristics found in either breed. Not all of these designer hybrid dogs being bred are 50% purebred to 50% purebred. It is very common for breeders to breed multi-generation crosses.
(Note: the Australian Cattle Dog is also called Australian Heeler, Hall's Heeler, Queensland Heeler, Blue Heeler, Australian Cattledog and Australischer Treibhund.)

"Here's Jessie, my pretty Cattle Collie Dog, shown here at 4 years old. She's an officially registered Cattle Collie Dog with the American Canine Hybrid Club. She was the first Cattle Collie Dog to be registered with the ACHC."
ACHC = American Canine Hybrid Club
DDKC = Designer Dogs Kennel Club
DRA = Dog Registry of America, Inc.
IDCR = International Designer Canine Registry®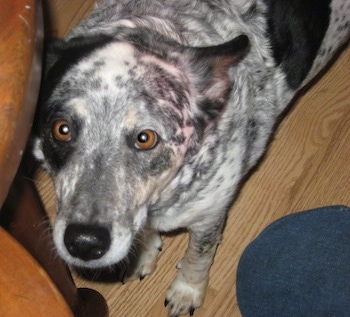 Callie the Cattle Collie Dog at 7 years old
___________________________________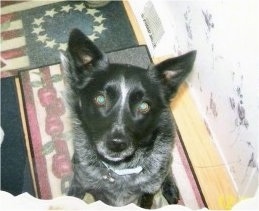 Jessie, a Cattle Collie Dog (Australian Cattle Dog / Collie hybrid)—"She knows lots of tricks, hates other dogs, and is very much a one-person dog. She looks like a Cattle Dog."
___________________________________
Shadow the Australian Cattle Dog / Collie mix (Australian Collie Dog)—"She is about 10 years old and still runs and herds all day."
Shadow the Australian Cattle Dog / Collie mix (Australian Collie Dog) at 10 years old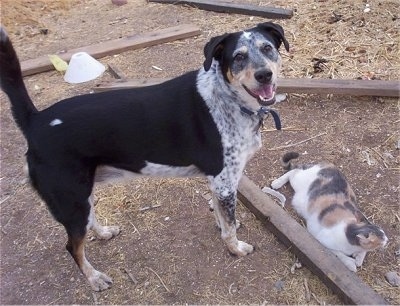 Asher the Cattle Collie Dog at 3 years old—"Asher is a high-strung boy who loves to spend his free time barking and being lazy on the couch."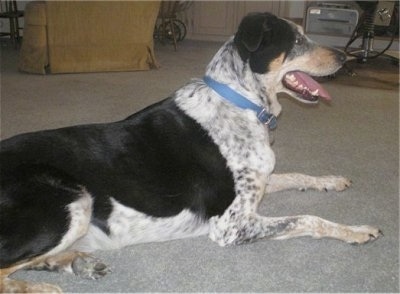 Asher the Cattle Collie Dog at 3 years old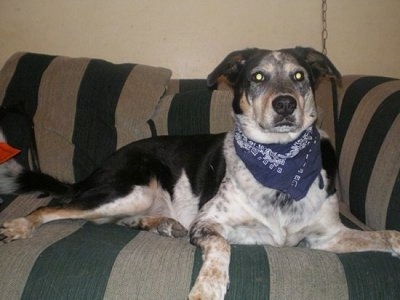 Asher the Cattle Collie Dog at 3 years old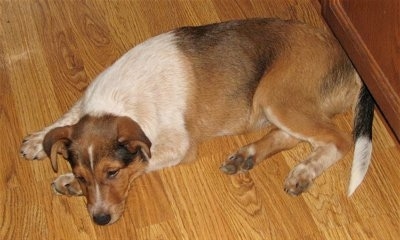 Sarge the Cattle Collie Dog puppy at 3 months of age (Australian Cattle Dog / Collie hybrid)