Chow Chow Pictures
Page 1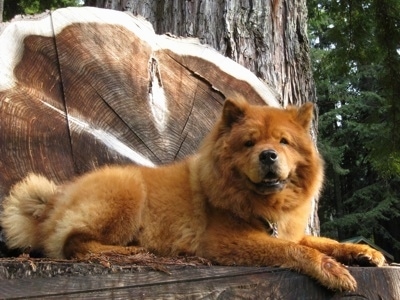 "Enclosed are pix of our Chow Chow, Murphy, taken on a recent motorhome trip through California. Murphy is a healthy and happy 12 year old. Murphy does love his rawhide and squeaky toys. If he's not playing with them, he's hiding them around the house. As for training, well, we could've done better sooner. Murphy is pretty stubborn. He listens to my husband and used to only follow my orders if I sounded angry. By watching Cesar's program, I learned how to increase my level of confidence and be Murphy's pack leader. I'm a work in process but I finally learned that Murphy is happiest if I am the one in charge. He loves to make me happy and making me happy is becoming a reward for him."
Other Names
Chow
Chowdren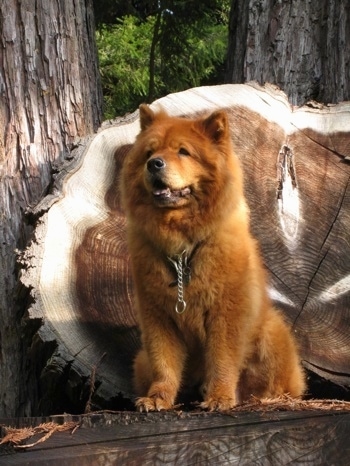 "Chows aren't known as water dogs and Murphy is no exception. He does enjoy a good muddy puddle, however! He also has loads of fun in ponds and small lakes. If his paws are stable under him, he will frolic awhile and if he happens to venture deep enough where his feet are no longer on the ground, he is all right until he realizes he's swimming."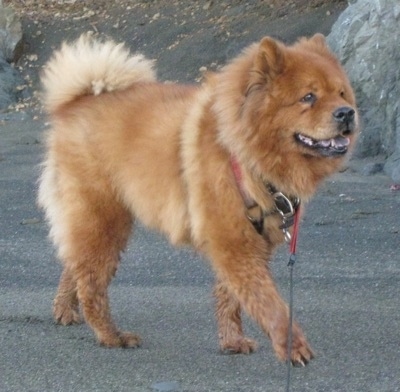 "Murphy is a great, great dog. He makes us so happy and, much like a well-trained dog myself, I often feel that my purpose in life is to give that terrific beast a safe, happy and entertaining life."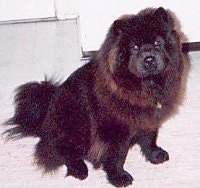 Chang the black Chow Chow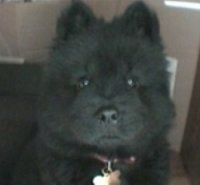 This is an 11-week-old black Chow puppy named Nux.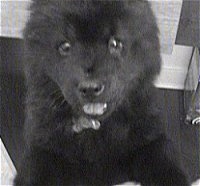 Nux wants to play!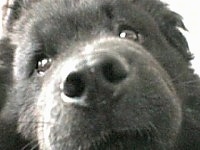 Nux wants a kiss!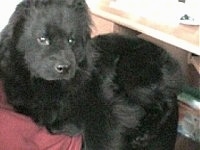 Nux grew up.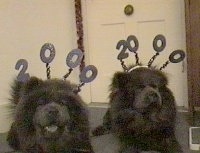 Milllenium bears!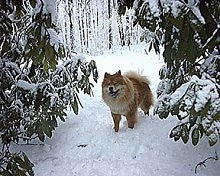 This is Axl; named her after the singer of Guns N Roses in the snow.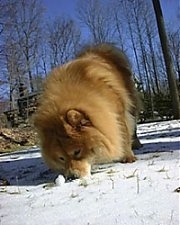 Axl the Chow Chow at 3 years old out in the snow.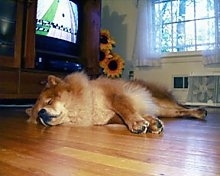 Axl the Chow Chow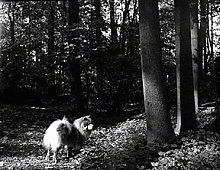 Axl the Chow Chow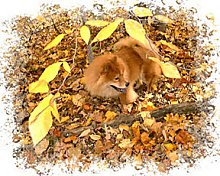 Axl the Chow Chow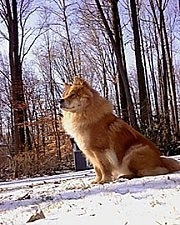 Axl the Chow Chow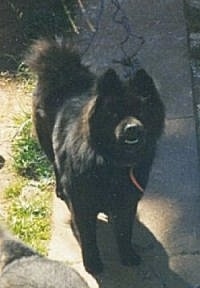 Kayla the black Chow Chow