Dobie Schnauzer
Doberman Pinscher / Schnauzer Hybrid Dogs
Information and Pictures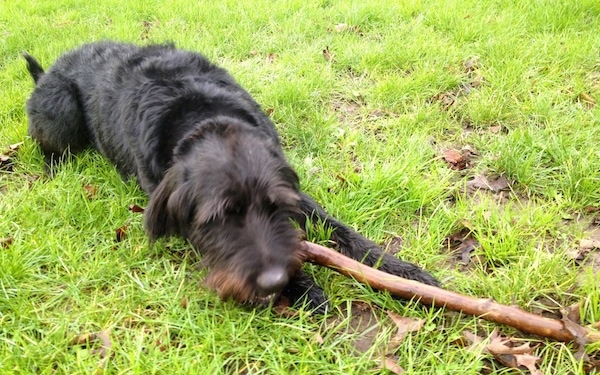 Sacha the Doberman Pinscher / Giant Schnauzer mix at 6 years old chewing on a stick—"Sacha is a Giant Schnauzer / Doberman cross weighing approximately 77 pounds (35kg.). She came to live with us shortly before her sixth birthday, after her first owner could no longer look after her. She is the gentlest dog I have ever experienced, very patient and easy going. Great with children and other dogs. Loves to play with her toys when she's happy, like after a good feed or when she knows she is going for a walk. She thinks she is a guard dog though and will bark to protect us if she thinks someone is a potential threat. She doesn't jump or bite them though! Last year she had a litter of eleven puppies. She went into season a week after we got her and soon went through a phantom pregnancy, carrying around her toy donkey like it was her puppy."
Description
The Dobie Schnauzer is not a purebred dog. It is a cross between the Doberman Pinscher and the Schnauzer. The best way to determine the temperament of a mixed breed is to look up all breeds in the cross and know you can get any combination of any of the characteristics found in either breed. Not all of these designer hybrid dogs being bred are 50% purebred to 50% purebred. It is very common for breeders to breed multi-generation crosses.
Recognition
DRA = Dog Registry of America, Inc.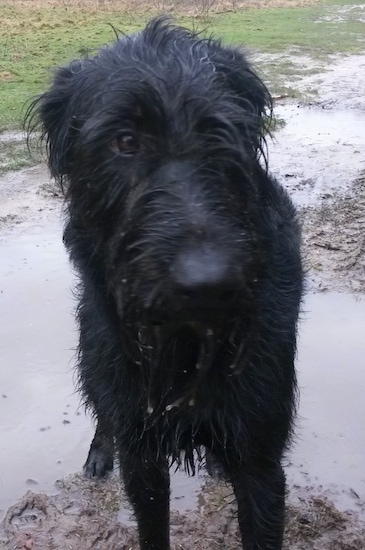 Sacha the Doberman Pinscher / Giant Schnauzer mix at 6 years old walking through the mud.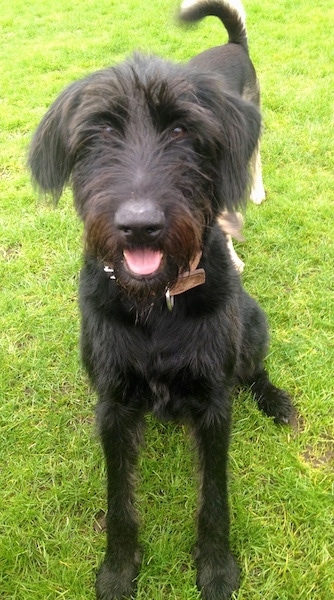 Sacha the Doberman Pinscher / Giant Schnauzer mix at 6 years old with another dog behind her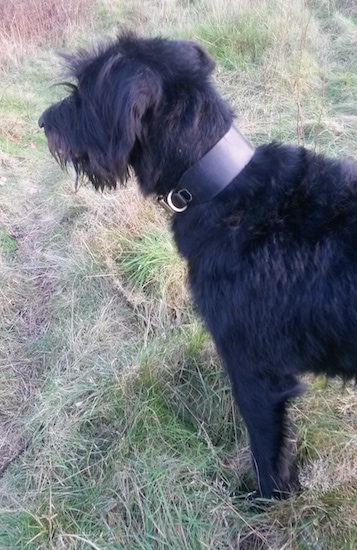 Sacha the Doberman Pinscher / Giant Schnauzer mix at 6 years old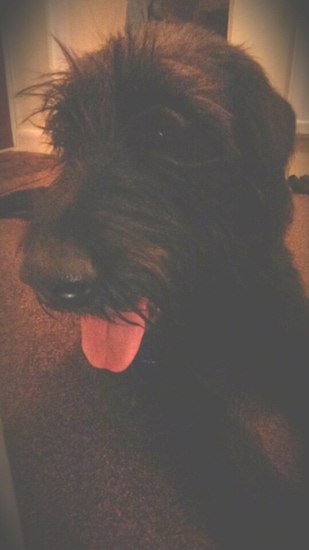 Sacha the Doberman Pinscher / Giant Schnauzer mix at 6 years old