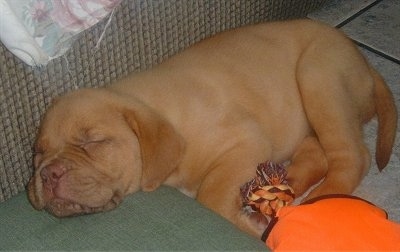 Jaz the Dogue de Bordeaux puppy—her owner says, "Jaz is not the easiest dog we have had to house and crate train, but she sure is the cutest. This pic was taken at 8 weeks old."
__________________________________________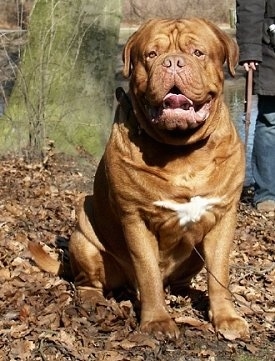 "Male Dogue de Bordeaux named Ti Amo de Dame Midnight aka Meeko at 2 1/2 years old—he is a Danish, Swedish, Norwegian, Nordic and International Champion. He is also Berlin Jugendsieger 2004. Photo courtesy of Kennel Hall of Fame."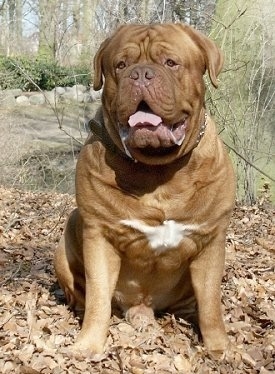 Ti Amo de Dame Midnight aka Meeko, photo courtesy of Kennel Hall of Fame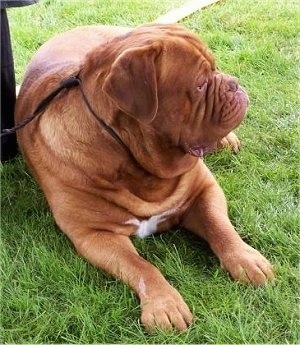 Ti Amo de Dame Midnight aka Meeko, photo courtesy of Kennel Hall of Fame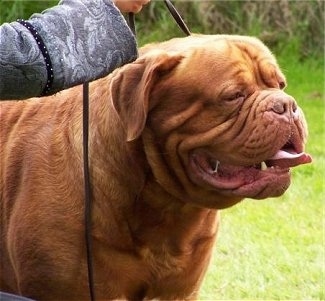 Ti Amo de Dame Midnight aka Meeko, photo courtesy of Kennel Hall of Fame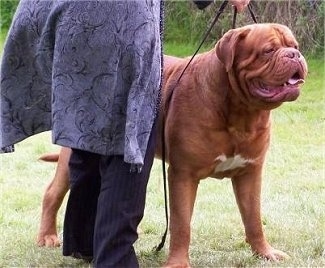 Ti Amo de Dame Midnight aka Meeko, photo courtesy of Kennel Hall of Fame