Irish Staffordshire Bull Terrier
(Irish Staff) (Irish Staffie)
Page 1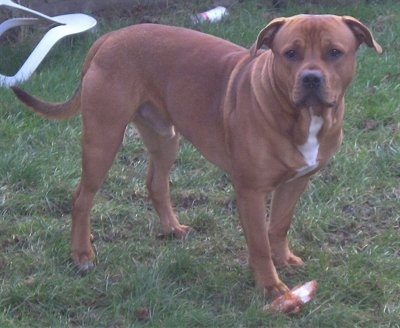 Charley the Irish Staffordshire Bull Terrier at about 1 year old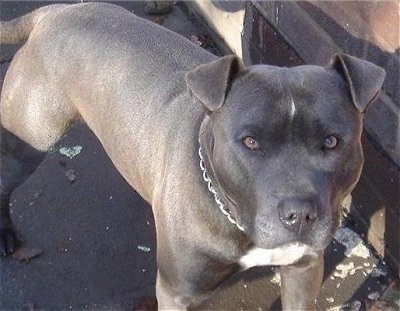 Blue the Irish blue Staffordshire Bull Terrier at 4 years old—Blue's owner says, "My dog is very affectionate and loves children, but on the same note I have to be very firm with him as he simply gets overexcited. I also have a 1-year-old Rottweiler who I introduced to him as a puppy and now they get on fine as long as the Rottweiler knows Blue is the boss, but if he sees other male dogs he will undoubtedly fight so I have to keep him leashed always. He also has a bad tendency of running like the wind in the complete opposite direction to where you want him to go when he is off the lead!"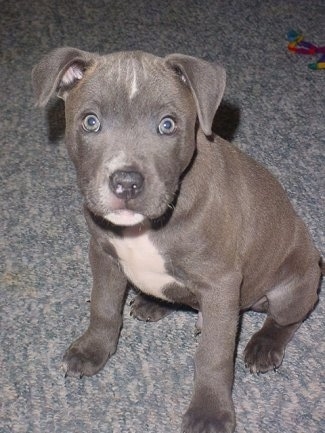 Blue, the Irish blue Staffordshire Bull Terrier puppy at 13 weeks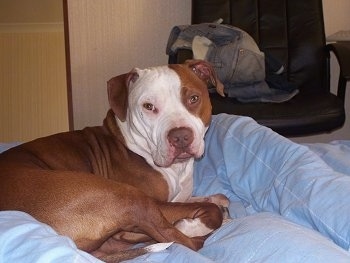 This is Chunky. He's one and a half years old in this photo and a very loving gentle animal with an unfortunate habit of eating beds when left alone.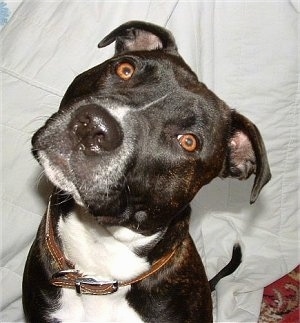 This is Toes, a 15-month-old Irish Staff. She is very sweet, great with everybody and everybody who knows her loves her.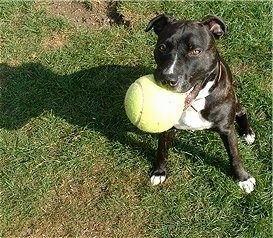 Toes the adult Irish Staff at 15 months old with a ball in his mouth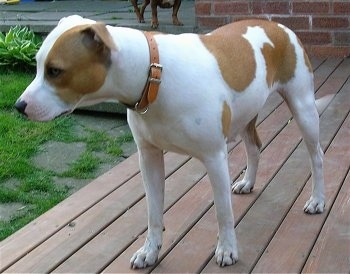 Molly the Irish Staffie at 15 months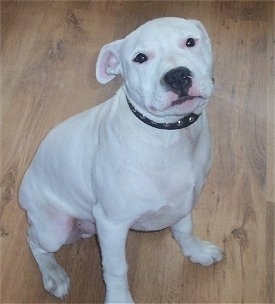 5-month-old Irish Staff named Bobby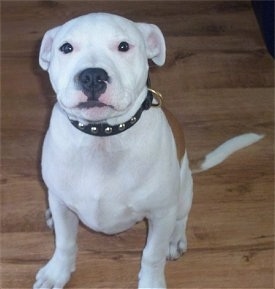 5-month-old Irish Staff named Bobby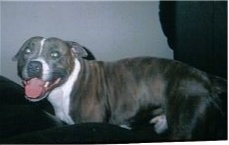 Blue a white and fawn Irish Staffy at 13 months old