Northern Inuit Dog
Information and Pictures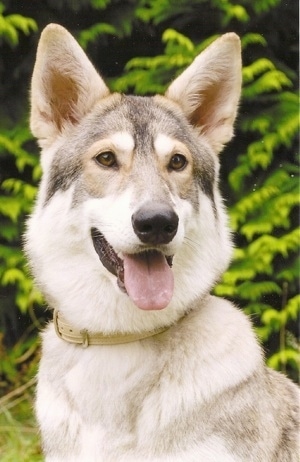 "Kodi the female Northern Inuit at 18 months old—she is very lively, she likes to swim in the sea and in lakes. She is a very calm dog and is always happy to accept another dog. She also loves a ride in the car, and has come in 1st in many events for prettiest female."
Recognition
DRA = Dog Registry of America, Inc.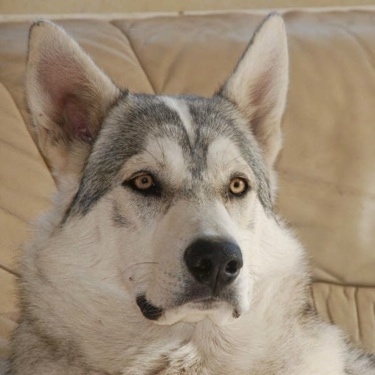 White Thunder, a Northern Inuit Dog at 10 months old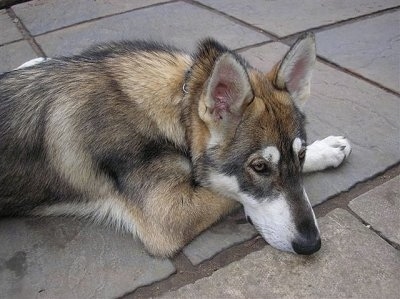 Shunka the Northern Inuit Dog at 30 weeks old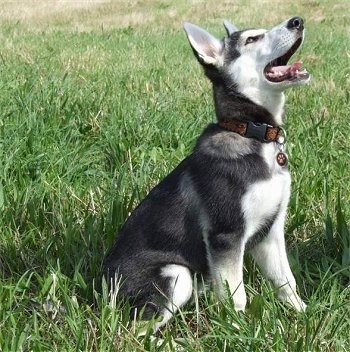 Freya the Northern Inuit Dog puppy at 14 weeks old— "She is a fabulous dog…striking looks and a wonderful, loving personality."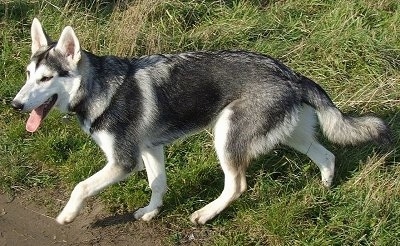 Freya the Northern Inuit Dog at 6 months old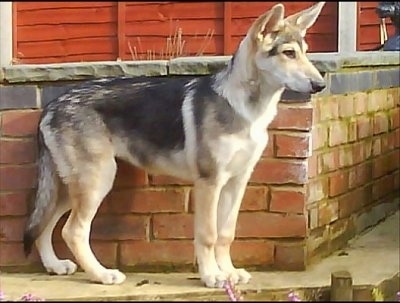 Olderhill Alpha Pride, a Northern Inuit pup at 4½ years old, bred by Blackhouse Farm Kennels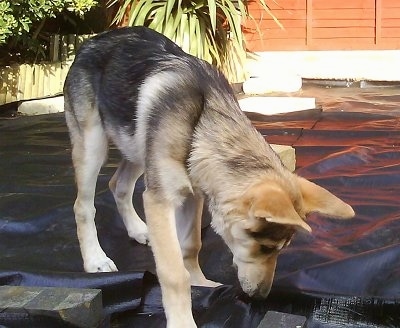 Olderhill Alpha Pride, a Northern Inuit pup at 4½ years old, bred by Blackhouse Farm Kennels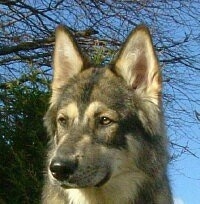 Miyaca Mountain Cloud AKA Jim Brown at 1 year old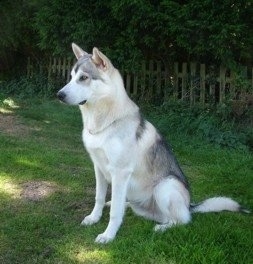 Seekoo is a male Northern Inuit at 10 months old sitting pretty