Peka-A-West
Pekingese / West Highland White Terrier Hybrid Dogs
Information and Pictures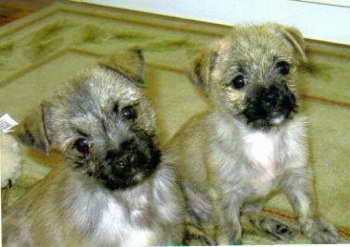 "These are my hybrid puppies. The darker face one is named Jack Jr. or JJ for short. The other one is named Tiger Jr. and Jr. for short. They are a mixed breed of Westie white hair terrier and Pekingese. They are 11 weeks old. Brindle, black and white in color. Flat ears, pointed head and a flat nose. They have long curly hair. They are almost same in color except one has a little darker face than the other one. They love to play together and want the same toys. They drink water together, eat together and sleep together. They love to be held and lie on your shoulder to sleep. They are well behaved and go outside to potty. They are so sweet and adorable together and it's a pleasure to have them."
Description
The Peka-A-West is not a purebred dog. It is a cross between the Pekingese and the Westie. The best way to determine the temperament of a mixed breed is to look up all breeds in the cross and know you can get any combination of any of the characteristics found in either breed. Not all of these designer hybrid dogs being bred are 50% purebred to 50% purebred. It is very common for breeders to breed multi-generation crosses.
Recognition
ACHC = American Canine Hybrid Club
DDKC = Designer Dogs Kennel Club
DRA = Dog Registry of America, Inc.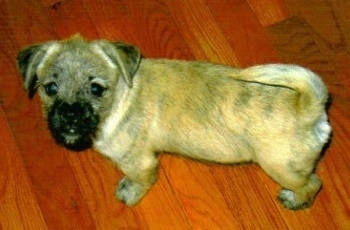 Junior the Peka-A-West puppy at 4 months old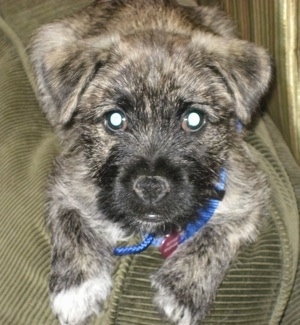 "Oliver, my Pekingese / West Highland White Terrier mix puppy at 14 weeks old. His mom is a Peke and dad is a Westie. So far he is smart and affectionate."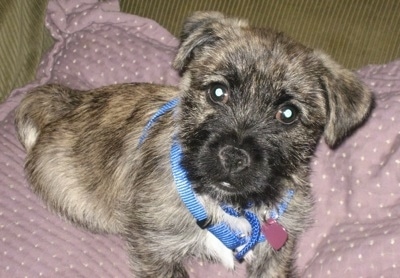 Oliver the Peka-A-West puppy at 14 weeks old