Pit Pei
Shar Pei / American Pit Bull Terrier Hybrid Dog
Information and Pictures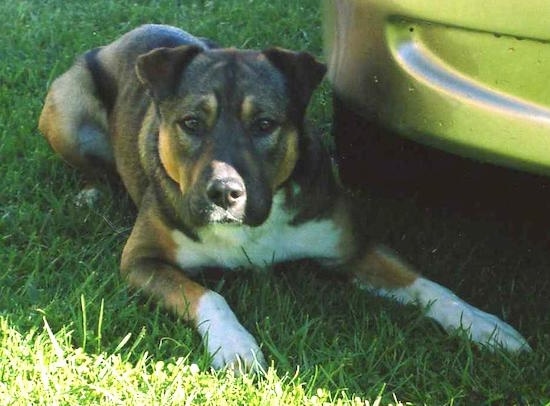 "This is my dog Psycho. When we got him they told us he had Pit Bull and Shar-pei in him. He is 3 years old in this picture and very active. He loves running, playing and chasing bees."
Other Names
Sharpull Terrier
Shar-Pei Pitbull Terrier
Shar Pei
Shar Pit
Description
The Pit Pei is not a purebred dog. It is a cross between the Chinese Shar Pei and the American Pit Bull Terrier. The best way to determine the temperament of a mixed breed is to look up all breeds in the cross and know you can get any combination of any of the characteristics found in any of the breeds in the hybrid. Not all of these designer hybrid dogs being bred are 50% purebred to 50% purebred. It is very common for breeders to breed multi-generation crosses.
Recognition
ACHC = American Canine Hybrid Club
DRA = Dog Registry of America, Inc.
IDCR = International Designer Canine Registry®
Recognized Names
American Canine Hybrid Club = Shar-Pei Pitbull Terrier
International Designer Canine Registry® = Pit Pei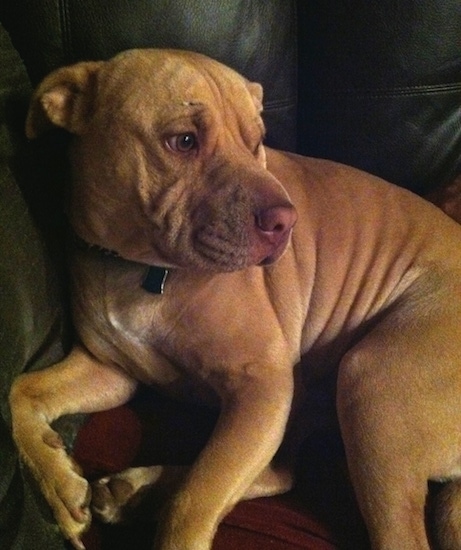 "My name is Pugsley. I am a 3 year old Shar-Pei / Pit Bull mix that found my family through a rescue when I was around 9 months old. My family had no idea at the time that I was part Pit Bull, but later found out after falling in love with me that it didn't matter what kind of dog breed I was. What mattered was that I am very intelligent, loving, loyal, great with the kids, and so darn cute. I love to play with my other dog companion "Lacy" she is a Chi/Pin and she knows who's boss too, however I let her jump around on me and hang from my jaws like I'm a jungle gym for her to play on. My family loves me so much. They let me sleep with them, lounge around on the couch and treat me like I am part of the family. I love to go for rides in the truck. I play fetch with anything you may throw. I play chase and peek-a-boo with my parents and most of all I protect them 24/7. I am always on guard and will alert them when anyone is in sight of our home. I keep all squirrels, chipmunks, birds and any other varmints out of our yard. Except for that hawk that one day landed in our yard. He showed me that I'm not the only boss outside, but thats OK he does not come around very often. I am so lucky that I got the family that I did, cuz without them dogs of my breed would be abused/mis-used/or left in a shelter. I am here to prove that with the propper love and responsibility I too can be a beloved family pet."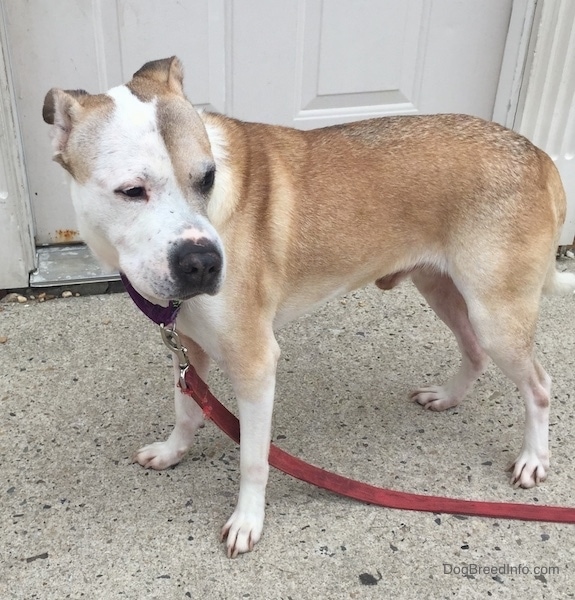 Colby the Pit Bull / Shar Pei mix at 7 years old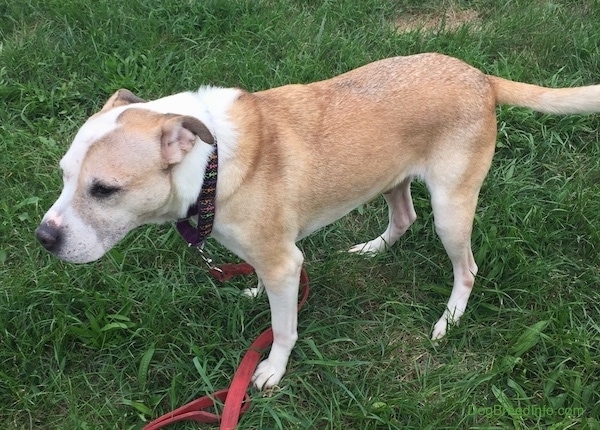 Colby the Pit Bull / Shar Pei mix at 7 years old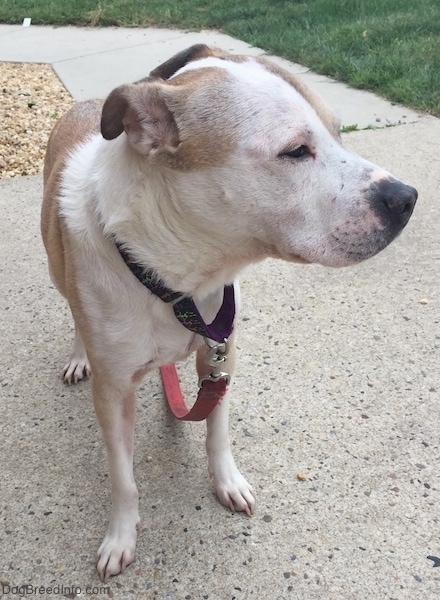 Colby the Pit Bull / Shar Pei mix at 7 years old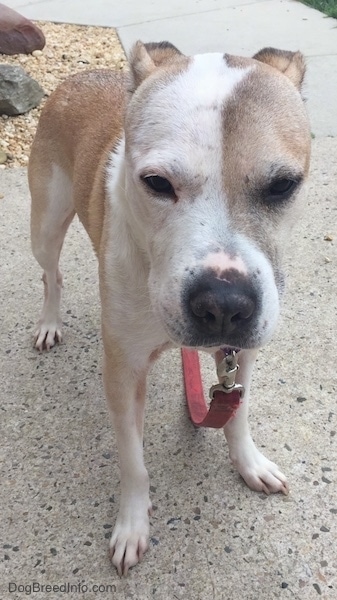 Colby the Pit Bull / Shar Pei mix at 7 years old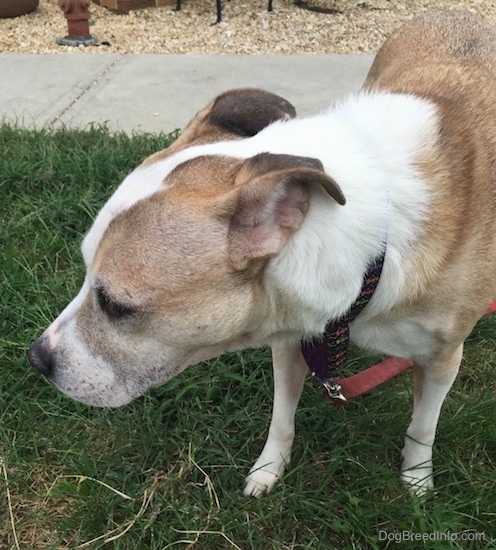 Colby the Pit Bull / Shar Pei mix at 7 years old