Plott Hound Pictures
(Plott)
Page 1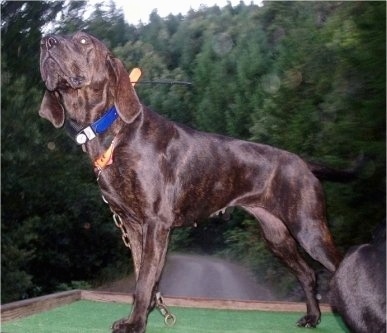 Kate the female Plott Hound at 3 years old is used for bear hunting in the Klamath National Forest of Northern California.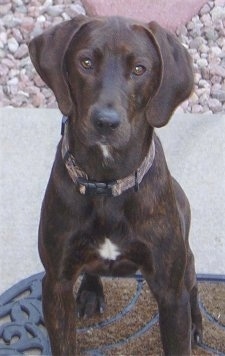 Bailey the Plott Hound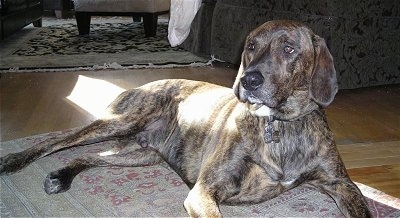 "This is my dog Hank. He is a Plott Hound who is 2 ½ years old and 85 lbs. in this picture. We got Hank when he was a puppy (3 months) from the Bellevue Humane Society in Bellevue, Wa. He loves to jog with me and take hikes in the woods. Travel and hang out on the beach. He also loves to play with other dogs. When he rides in the back of my truck he likes to sing and squeak his really loud, red toy. His favorite food is bread but when he has a sweet tooth he loves bananas, apples, pears and vanilla yogurt."
Jessie the Plott hound at 9 months old weighs about 50 pounds in these photos and is very fast and very strong. She definitely is a hunter, although her owners do not hunt. Her owner says, "We have many animals around (just yesterday she went after a fox and a coyote)…. Crazy dog…. We love her very much!"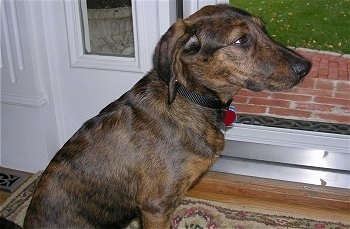 Jessie the Plott Hound at 9 months old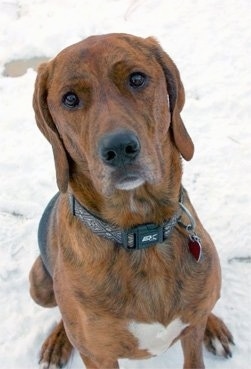 Cooper the Plott Hound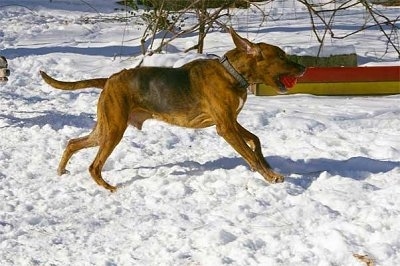 Cooper the Plott Hound loves to play in the snow!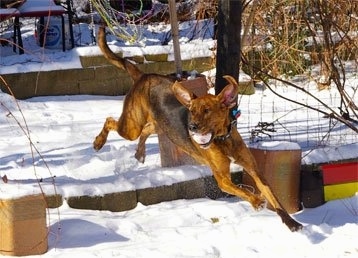 Cooper the Plott Hound running with a snowball in his mouth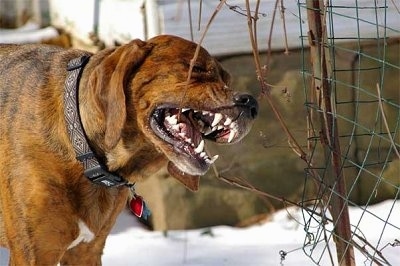 Cooper the Plott Hound chewing on a vine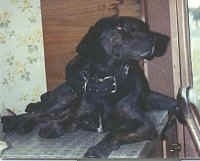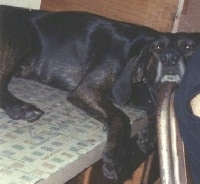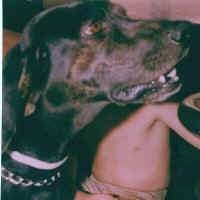 Lenny is no longer with us. He lived until he was 14 years old. Lenny is a saddleback with a star and as Lucy (pictured below) gets older she looks more and more like him.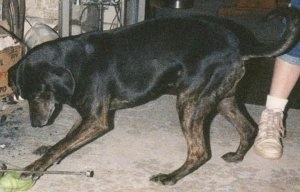 Lenny the Plott Hound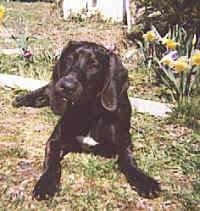 This is Lucy the Plott Hound at 6 months old.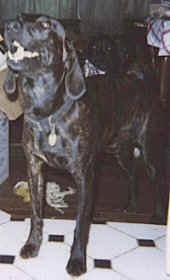 This is George with Lucy in the background. Look hard...you will see Lucy peering over George's back.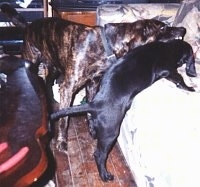 The tiger-striped brindle dog is named George (Curious George) and the saddleback puppy is named Lucy (Lucy Maude).