Rescue a Saint Bernard
Saint Bernard Puppies for Sale
Saint Bernard Pictures
(St. Barnhardshund) (Alpine Mastiff) (Bernhardiner) (St. Bernard)
Page 1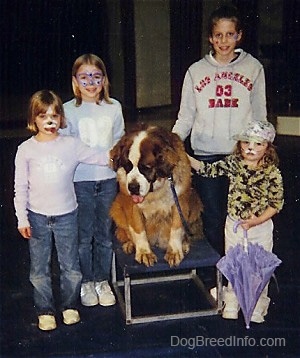 Amie, Katie, Brittany and Sara with Beethoven's double from the "Beethoven's Second" movie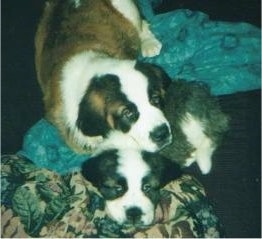 Saint Bernard puppies—Zeus at 2 1/2 months old and Hera at 4 1/2 months old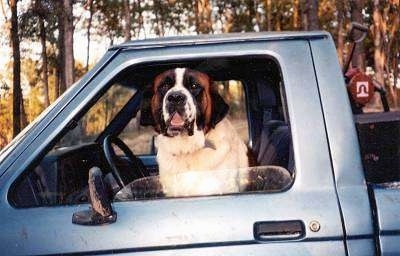 This is 3½-year-old Bubba. His owners still haven't convinced him he can't drive.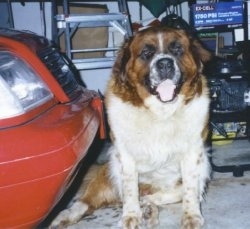 This is Poco. He was bred to be drool-free.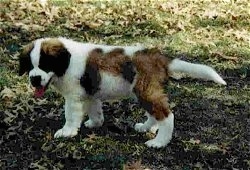 This little pup is named Lucas.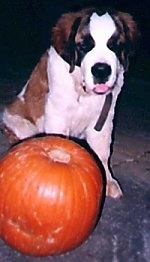 Meet Chipper, a 5-month-old St. Bernard.
This is Hercules at 4 1/2 weeks old.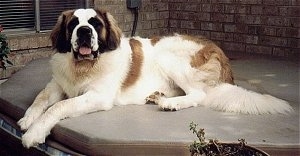 This is Andre. He is a one-year-old, longhaired Saint Bernard.
.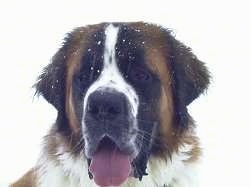 This is a picture of what a St. really loves—being in the snow!!
Saint Bernard Dogs: Collectable Vintage Figurines