CKC = Continental Kennel Club
FCI = Fédération Cynologique Internationale
NKC = National Kennel Club
APRI = American Pet Registry, Inc.
ACR = American Canine Registry
DRA = Dog Registry of America, Inc.
ACA = American Canine Association Inc.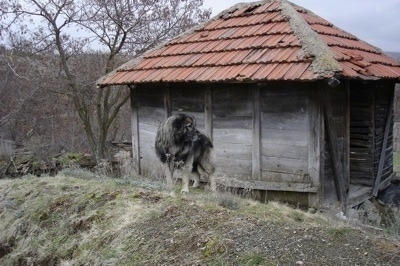 .
Hera the Sarpie at 3 years old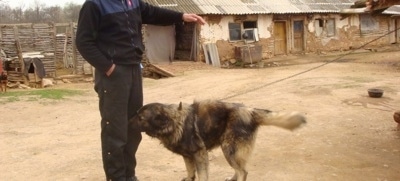 "This is Bear, a six-year-old Sarpie and his owner near the city of Novo Brdo in southeastern Kosovo. Bear started growling at us once we got close, but the owner came out and persuaded me to pet him. He still seemed pretty apprehensive about the new visitors, and I know for a fact that if the owner hadn't been there, I wouldn't have gotten as close as I did. When I mentioned I had read that they were great sheepdogs, the owner started smiling and told me that Bear had killed two wolves for sure that he knew about. You can't see in the picture, but half of his left ear is missing—presumably from one of those fights."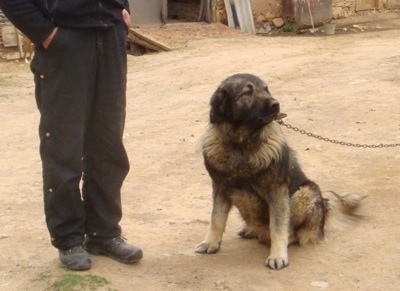 "Bear the Sarpie at 6 years old—one thing I've never been able to get over when seeing these dogs is their beautiful coats, especially those with the black outer coats. I have a few other pictures of dogs that I'm sure are mixed with Sarplaninacs and what I would guess are German Shepherds (as they are fairly common here), and they've got the same coloring, but the bodies aren't built the same, and there is a definite difference in temperament —with the mixed-breed being much more sociable."
"Bear's owner said that he tends to be dog-aggressive, citing it as the main reason for chaining him up when the sheep aren't out to pasture."
"The last picture I attached somewhat contradicts that, as it's a Sarpie "playing" with another dog in northern Kosovo near the Serbian border. The smaller dog was more of a nuisance, but the Sarpie seemed to be enjoying playing around with him."
__________________________________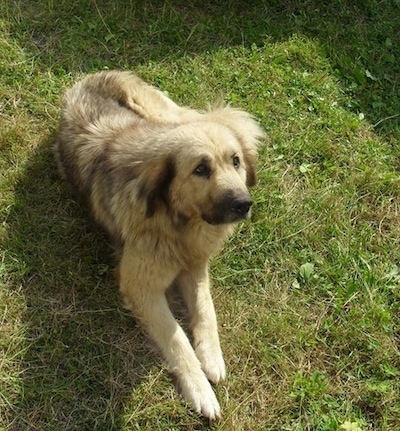 This is Bistra the guardian of my village in Lazaropole-R. Macedonia. She is not owned by one person, but is owned by people of our village and we all are taking care of her and her pups. Her pups are grown up now. In winter the employees of the meteorological station take care of them. They are all super friendly with us, but not very playfull. I suppose it's their natural protective instinct of staying alert. Do not adopt this breed if you can't give it space to run free.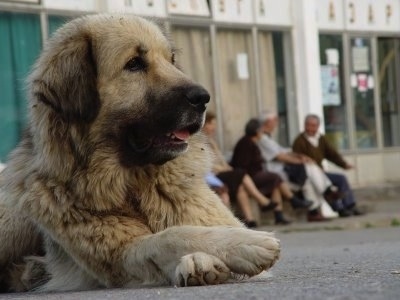 Bistra the Sarplaninac looking after the village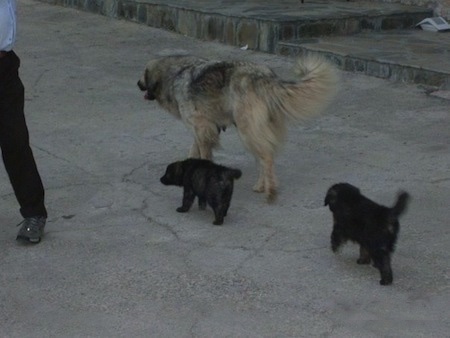 Bistra the Sarplaninac with her pups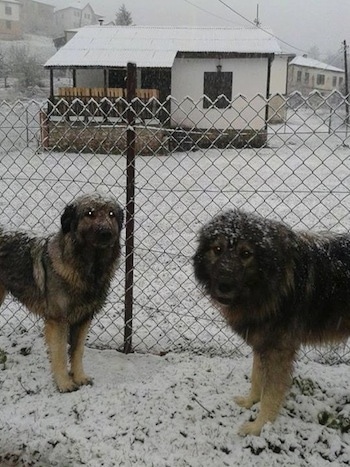 The Sarplaninac puppies all grown up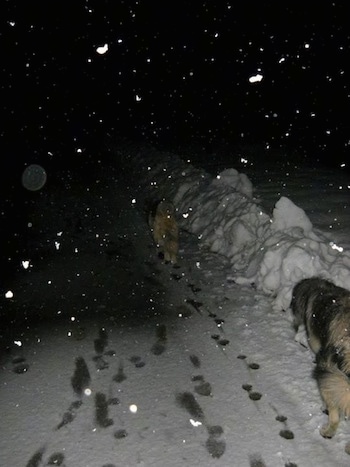 The Sarplaninac puppies all grown up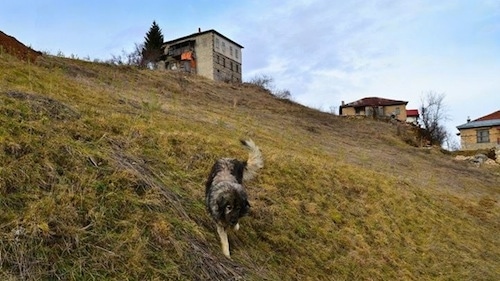 One of the pups all grown up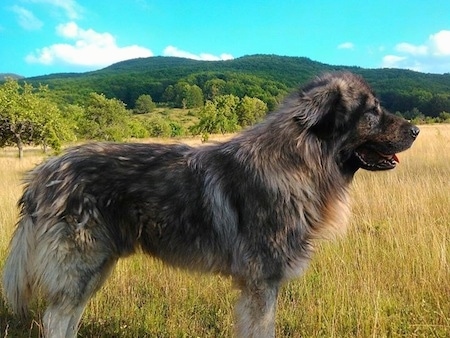 One of the pups all grown up
__________________________________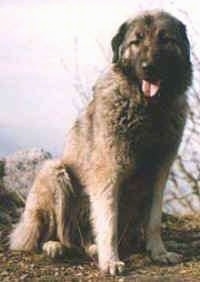 Photo courtesy of Yugoslav Shepherd Dog Sarplaninac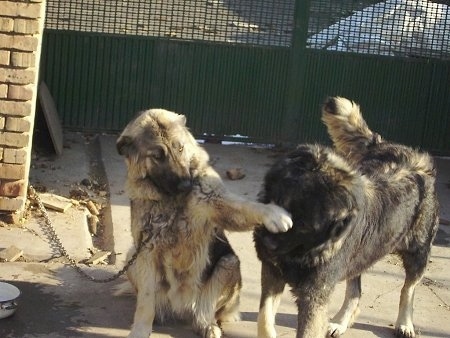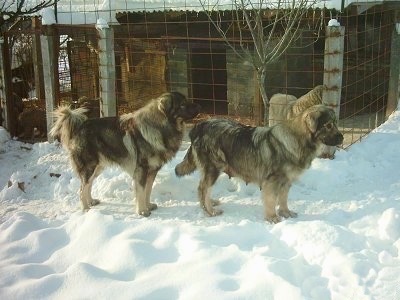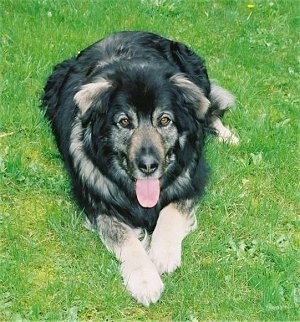 Thor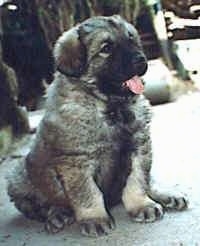 Photo courtesy of Yugoslav Shepherd Dog Sarplaninac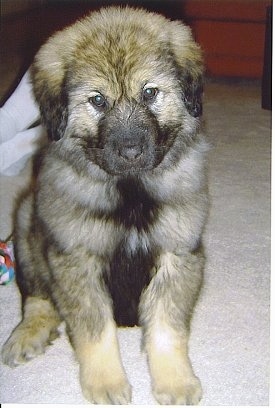 Chui the Sarplaninac puppy at 12 weeks