West of Argyll Terrier
West Highland White Terrier / Beagle Hybrid Dogs
Information and Pictures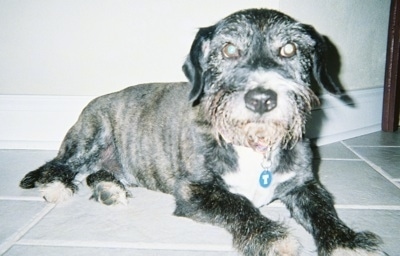 "This is Ted D. Mason (aka Tatertot), a West of Argyll. Dad was a Beagle. Mom was a Westie. They fell in love and had cute babies! Ted has the best temperament of any dog I have ever owned. He's sweet and gentle and very patient. He loves to swim, run and roll in gross, smelly things."
Other Names
West Argyll Terrier
Description
The West of Argyll Terrier is not a purebred dog. It is a cross between the Beagle and the Westie. The best way to determine the temperament of a mixed breed is to look up all breeds in the cross and know you can get any combination of any of the characteristics found in either breed. Not all of these designer hybrid dogs being bred are 50% purebred to 50% purebred. It is very common for breeders to breed multi-generation crosses.
Recognition
ACHC = American Canine Hybrid Club
DBR = Designer Breed Registry
DDKC = Designer Dogs Kennel Club
DRA = Dog Registry of America, Inc.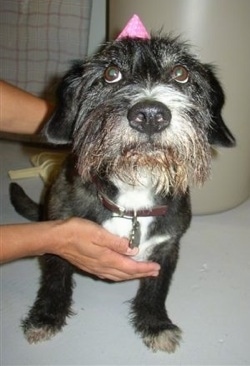 Tatertot the West of Argyll Terrier wearing a pink party hat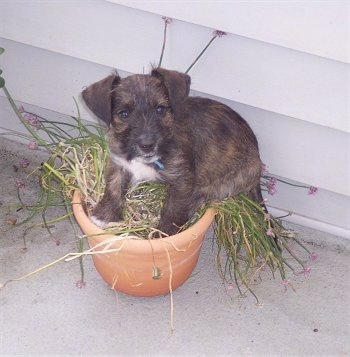 Oliver the Westie / Beagle mix breed (West of Argyll Terrier) puppy at 6 months old sitting on the chives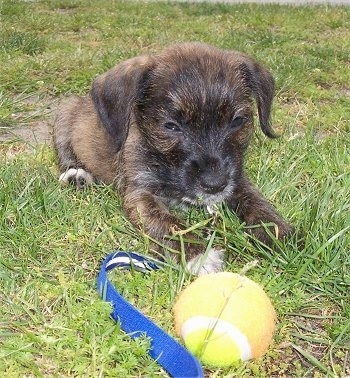 Oliver the Westie / Beagle mix breed (West of Argyll Terrier) as a very young puppy with is tennis ball toy