Alaskan Goldenmute
Alaskan Malamute / Golden Retriever Dog Hybrid Dogs
Information and Pictures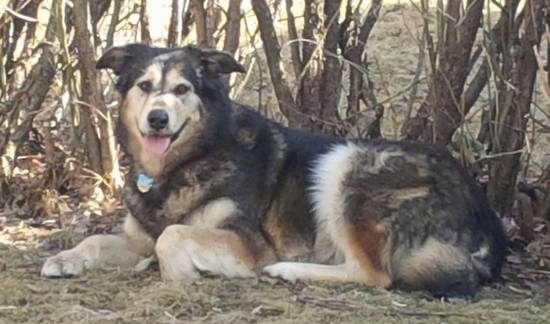 Mocha the Alaskan Goldenmute at 8 years old—"We got Mocha from an Alaskan Malamute Breeder who also had a Golden Retriever. When mom went into heat, dad jumped the fence. When the pups were born the owners were appalled, 8 mutts were born. I am so glad that happened as Mocha has got to be the sweetest dog ever. She has the best of both breeds attributes."
Other Names
Golden Alaskan Retriever
Description
The Alaskan Goldenmute is not a purebred dog. It is a cross between the Alaskan Malamute and the Golden Retriever Dog. The best way to determine the temperament of a mixed breed is to look up all breeds in the cross and know you can get any combination of any of the characteristics found in either breed. Not all of these designer hybrid dogs being bred are 50% purebred to 50% purebred. It is very common for breeders to breed multi-generation crosses.
Recognition
DRA = Dog Registry of America, Inc.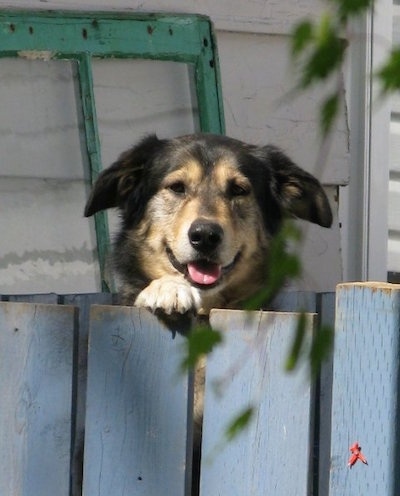 Mocha the Alaskan Goldenmute at 4 years old—"Mocha is the offspring of a purebred, show quality, Malamute and her father is a purebred, show quality, Golden Retriever. Although the breeders were not very happy when the litter was born, we are thrilled that the mistake occurred! She is amazing with children, extremely patient and loving, very loyal and watches over the kids in the yard all the time. She is probably the laziest dog I have ever seen as well, she even gives up on walks and would rather sleep. I was concerned about this a few years ago, but the vet assured me, it's just Mocha and she is what she is! She is with me 90% of the time as she is also the office dog at work, which suits her just fine as she is very social and greets our customers (who drop by just to see her sometimes)."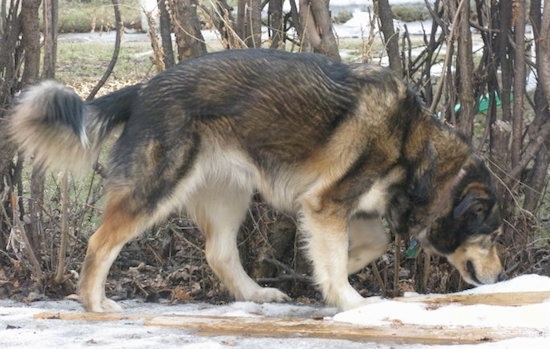 Mocha the Alaskan Goldenmute at 4 years old—"The only drawback to her breed, for our family, is the hair, it is EVERYWHERE. But she eats very little, considering she's 80 lbs, and is very low maintenance. We love her and will probably never find another like her."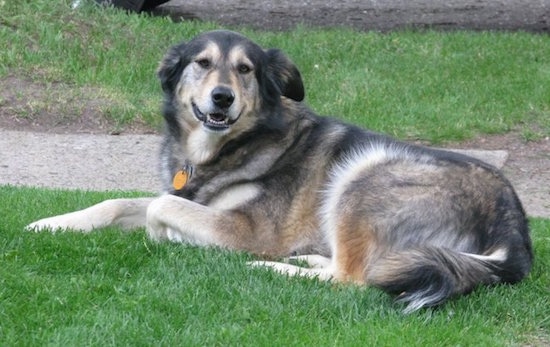 Mocha the Alaskan Goldenmute at 4 years old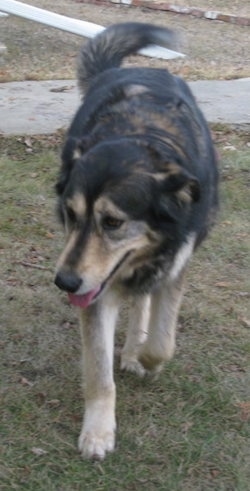 Mocha the Alaskan Goldenmute at 4 years old