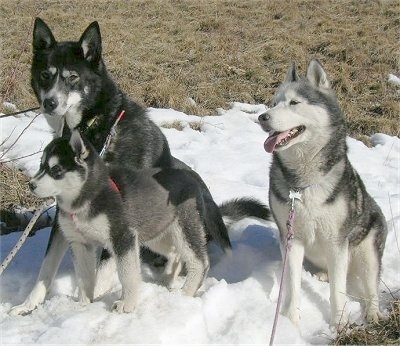 From left to right:
"Dream is 3 years old in this photo. She is mostly black (Siberian Husky). When we bought her they told us she is a particular type of Siberian Husky, a 'Sport Husky,' ideal for hard work, like a sled dog. Her behavior is similar to Laska, but she is less independent and more affectionate to us. She could be an Alaskan Husky..."
"Laska at 10 years old is a black-and-white Siberian Husky. She still acts young, she plays, sometimes she tries to bark (she prefers howling), and she is the leader of our dogs' pack."
"Winnie is a little black-and-white Alaskan Malamute, possibly mixed with Husky and the youngest element of the group. Her eyes are unique...one brown and one light blue with a brown spot...fantastic. She's a bit naughty, she loves water, swimming and 'biting' water."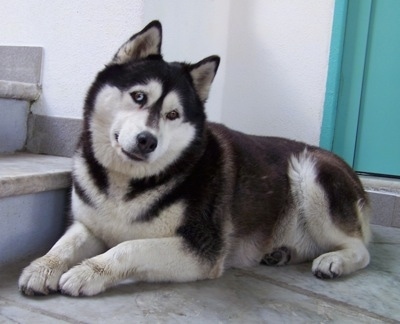 "Winnie the black-and-white Malamute at 4 years old (shown above as a puppy) is very strong, adorable and smart. She loves water, taking a bath, and loves the snow. She's a good guard dog and is the only one of my dogs who will defend our home."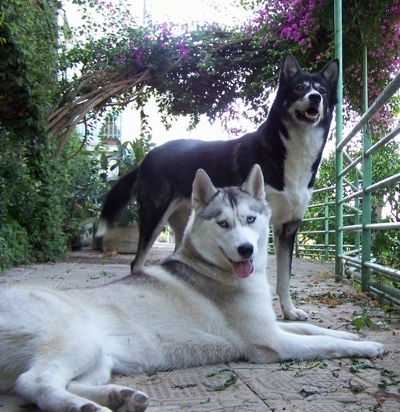 "Daisy, a grey Siberian Husky, and Dream, my 6-year-old black-and-white Alaskan Husky. are very fast, tireless and a bit wild. They love hunting cats, rats, birds and any small animals they can find!"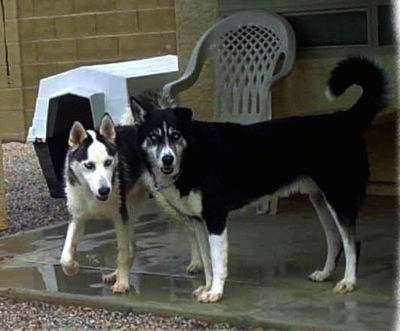 Rikki (left), a Siberian Husky shown here at 8 1/2 months old with Moose (right), a Malamute / Husky mix (Alusky) at 5 years old.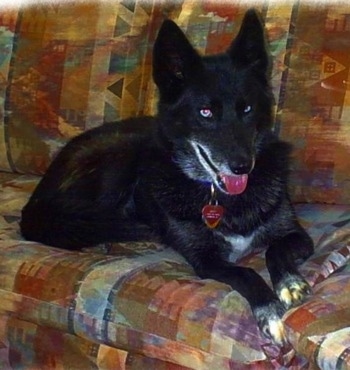 "Misty is our retired sled dog from Alaska; shown here at 7 years old."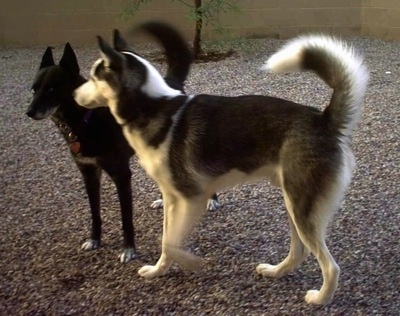 "Misty the retired sled dog from Alaska playing with Rikki the Siberian Husky."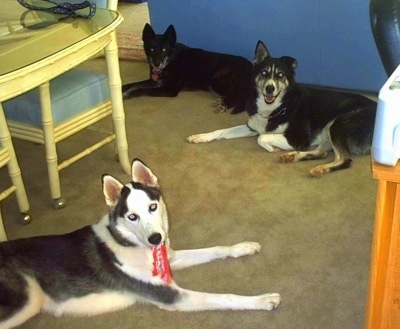 Misty (back) the retired sled dog from Alaska at 7 years old, Moose (middle) the Malamute / Husky mix (Alusky) at 5 years old, Rikki (front) the Siberian Husky at 8 1/2 months old
Alaskan Husky vs. Siberian Husky
Non-Wolfdogs: Mistaken Identity
Husky Dogs: Collectable Vintage Figurines