Rating Dog Breeds on their Combativeness with other Dogs
Will this dog fight with other dogs?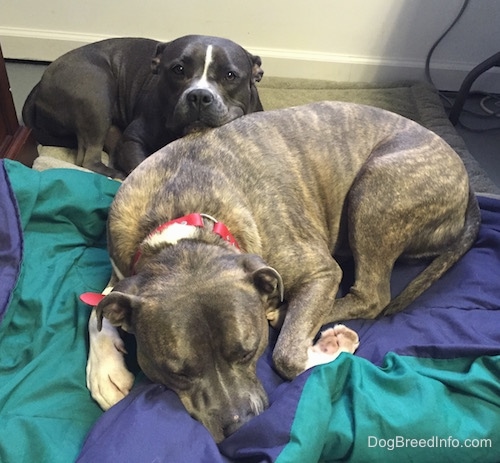 This page rates the tenancy of different breeds to fight with other dogs. It rates them according to their dominancy levels and fighting skills. A lot of factors play into it. Within every litter there are dogs who were born followers and born leaders. In other words, with different dominancy levels. Even the most dominant of dogs can get along with other dogs so long as the owners display strong leadership and proper dog to canine communication. If dogs are raised together and well socialized, they can be great friends, this applies to all breeds and types of dogs. Even a dog rated as "Friendly with other dogs" can be dog agressive. The bottom line is, in every individual dog it has more to do with the owner and the way the dog was raised than it does the breed, but it is a fact that, if a dog does get into a fight, some breeds are more skilled fighters than others and with the wrong owner and in certain circumstances, could be more prone to getting into a fight than another breed or type of dog.
Friendly with other dogs
Not generally dog aggressive
Can be a bit dog aggressive
Can be fairly dog aggressive
Can be very dog aggressive