Chinese Imperial Dog
Information and Pictures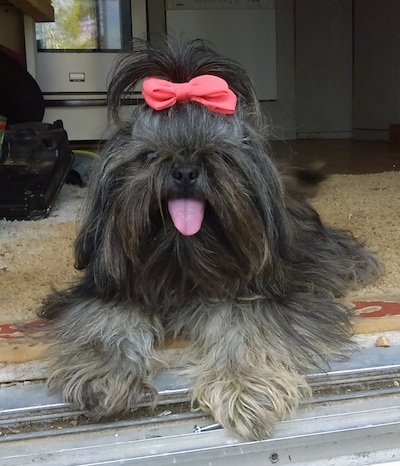 "Here's Izzy at 9 months old and full grown. She weighs 4 1/2 pounds. Her coat is thick and beautiful!"
Pronunciation
--
Other Names
--
Description
The Chinese Imperial Dog's facial expression is sweet, wide-eyed and innocent. It is a compact, well-boned and muscled dog with substance appropriate to its size.
Temperament
The purpose of the Chinese Imperial Dog is to be a personal and family pet and companion. They are sturdy, happy, playful little dogs with an affectionate and loving temperament that is ideal for their role in life. They are intelligent, outgoing, trusting and energetic dogs that will also be content to sit quietly on a lap for as long as it is allowed. They are vivacious and cooperative with a streak of independence. The Chinese Imperial Dog is playful and energetic. They need daily pack walks to burn mental and physical energy. Make sure you are this dog's firm, confident, consistent pack leader to avoid Small Dog Syndrome, human induced behavior problems. Always remember, dogs are canines, not humans. Be sure to meet their natural instincts as animals.
Height, Weight
Height: Under 9 inches (23 cm)
Weight: Under 9 pounds (4.1 kg)
Health Problems
Hypoglycemia due to their small size. No major health problems if bred correctly.
Living Conditions
The Chinese Imperial Dog is a true companion. It does well in any indoor home and is the perfect size for an apartment.
Exercise
Although it is tempting to carry these dainty creatures about, these are active little dogs that need a daily walk. Play will take care of a lot of their exercise needs, however, as with all breeds play will not fulfill their primal instinct to walk. Dogs that do not get to go on daily walks are more likely to display a wide array of behavior problems. They will also enjoy a good romp in a safe, open area off-lead, such as a large, fenced-in yard. Don't think that just because he is small he should be confined to a small space.
Life Expectancy
About 10-15 years
Litter Size
About 1 to 4 puppies
Grooming
The coat should be trimmed once a month to every six weeks. If the coat is kept according to the standard: occasional bathing, ear care and regular clipping.
Origin
China
Group
Toy / Rare Breed
Recognition
NCA = The National Canine Association
CPR = Certified Pet Registration
DRA = Dog Registry of America, Inc.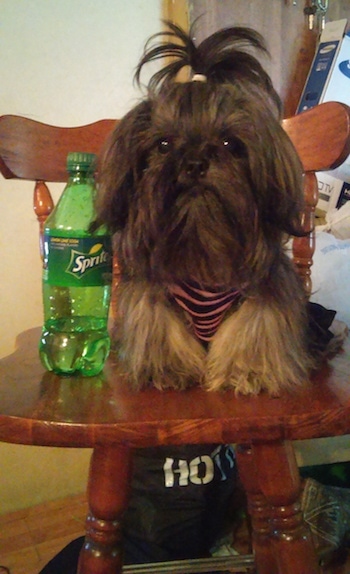 "Izzy Bitsy Roberts the Chinese Imperial Dog at 9 months old weighing 4 1/2 pounds, pictured sitting next to a 20oz bottle as a size comparison!"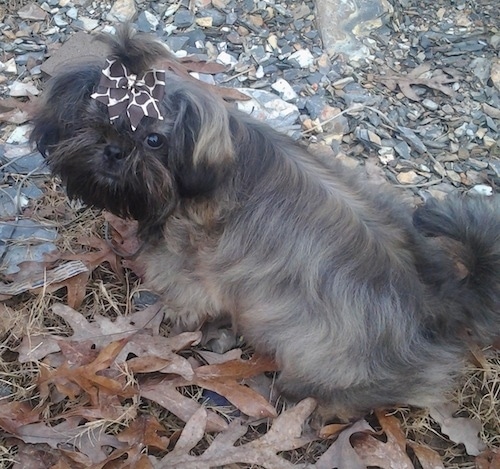 Izzy Bitsy Roberts the Chinese Imperial Dog at 5 months old—"Izzy is a blue brindle puppy. As you can see in the pictures (below), birth coloring can be misleading! She also has "agouti" coloring shown as red tips. In this picture she is 5 months old and weighs 3 pounds. She has no health issues. She is extremely smart and loving. Her coat has a slight wave but as it grows longer, the wave gets smaller. Her coat is beautiful and an perfect example!!!"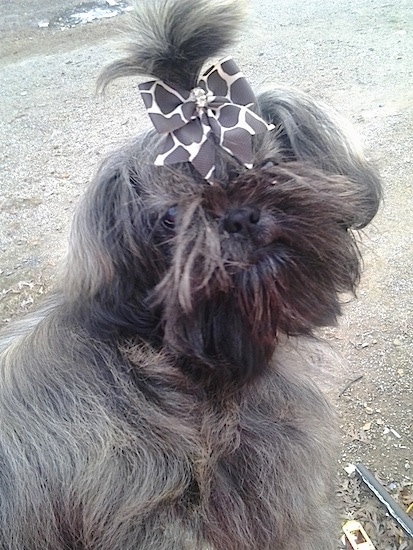 Izzy Bitsy Roberts the Chinese Imperial Dog at 5 months old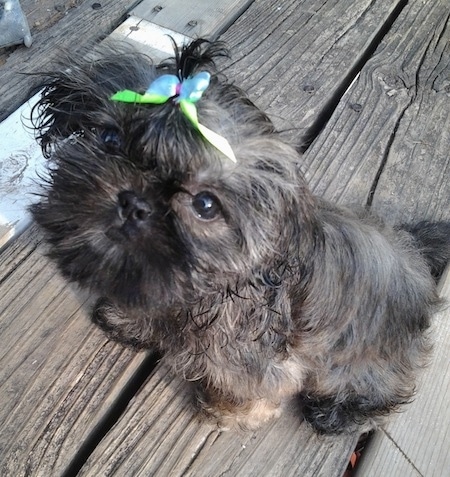 Izzy Bitsy Roberts the Chinese Imperial Dog as a 12-week-old puppy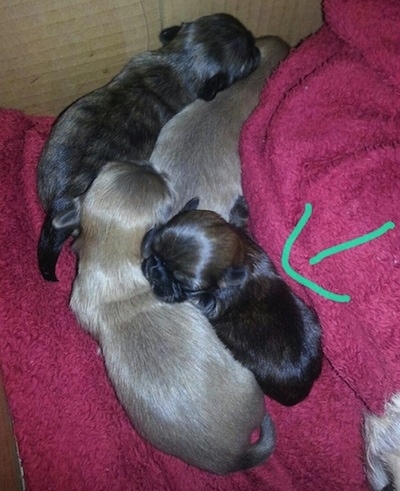 Izzy Bitsy Roberts the Chinese Imperial Dog as a newborn puppy with her litter mates.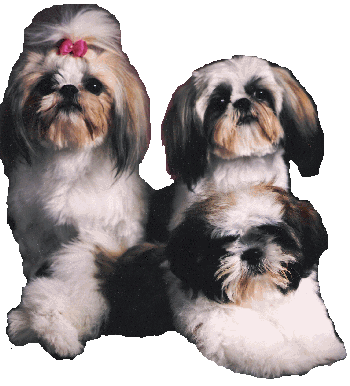 Chinese Imperial Dogs