NAAKR = North American Australian Kelpie Registry
FCI = Fédération Cynologique Internationale
UKC = United Kennel Club
KCGB = Kennel Club of Great Britain
CKC = Canadian Kennel Club
ANKC = Australian National Kennel Club
NKC = National Kennel Club
NZKC = New Zealand Kennel Club
CKC = Continental Kennel Club
APRI = American Pet Registry, Inc.
ACR = American Canine Registry
DRA = Dog Registry of America, Inc.
ACA = American Canine Association Inc.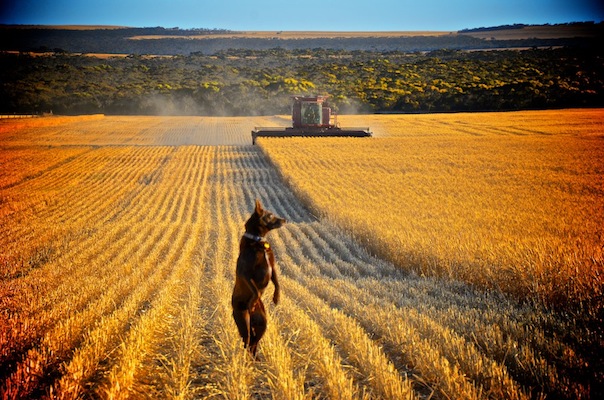 Zac the 9-year-old Australian Kelpie with attitude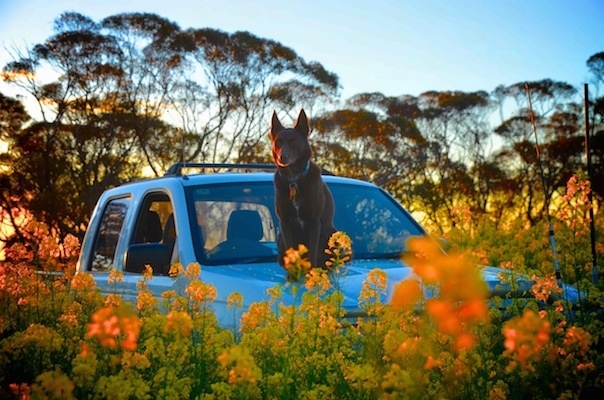 Zac the Australian Kelpie at 9 years old watching the crops grow
______________________________________________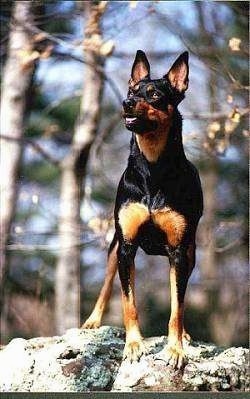 Windrush Sadie, Photo courtesy of Linda Lehman, co-owner of Ledge Rock Kelpies, Muscoda, Wisconsin
______________________________________________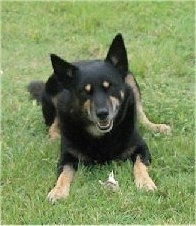 Blackie the Australian Kelpie—Blackie lives on 10 acres in Queensland. He just loves to run around the whole yard...especially at the back where there is a small pond. He loves to just wade in there and roll around the grass. He is also a very intelligent dog and loves playing with the horses next door. He always crouches down and pretends that he's herding the horses. Smart dog!
______________________________________________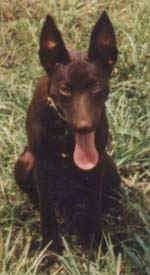 This is Algae. Photo courtesy of Algae's Web Stop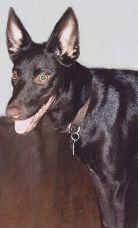 Photo courtesy of Algae's Web Stop
______________________________________________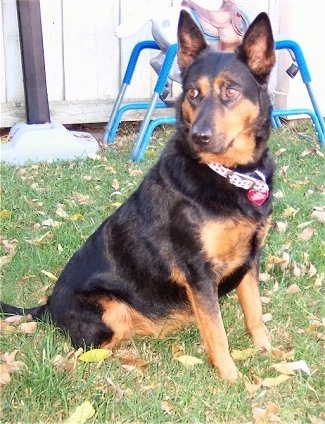 Margie, a 6-year-old female Kelpie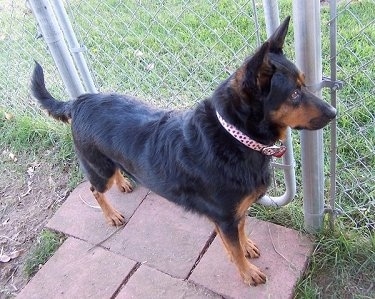 Margie, a 6-year-old female Kelpie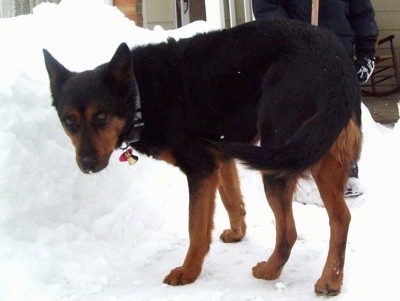 "Margie is an 11-year-old Australian Kelpie. Her photo was submitted about 5 years ago here at dogbreedinfo.com when she was 6. She was a little overweight then, but we have since changed her food to a senior diet. She is healthier than ever and is commonly mistaken for a pup! We are a military family who's recently deployed to Okinawa, Japan. We were not able to take Margie with us and leaving her behind was and still is heartbreaking. She has been with our family for 10 years and is without a doubt the smartest, most adaptable and well behaved dog I have ever owned! She is now in the care of my mother who owns a small farm. Margie, with her ever-watching eye, loves spotting then chasing off the squirrels and deer that try to wander on her property. We have another 3-4 years before we return to the States and "reclaim" Margie...that is, IF my mother gives her up!"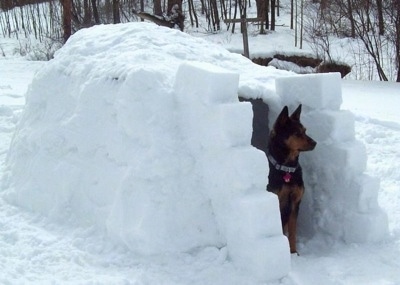 Margie the Australian Kelpie at 11 years old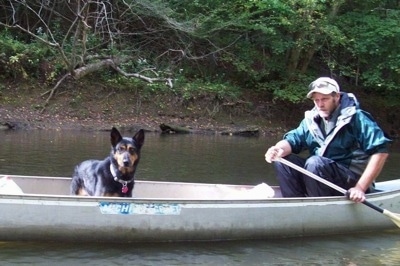 Margie the Australian Kelpie at 11 years old
______________________________________________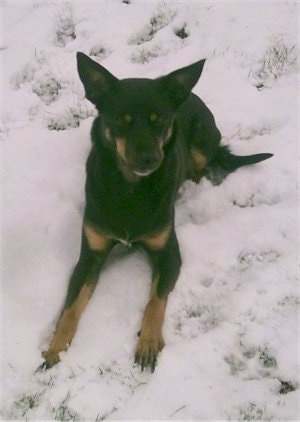 Pasha the Australian Kelpie at 5 years old