Decker Hunting Terrier
Information and Pictures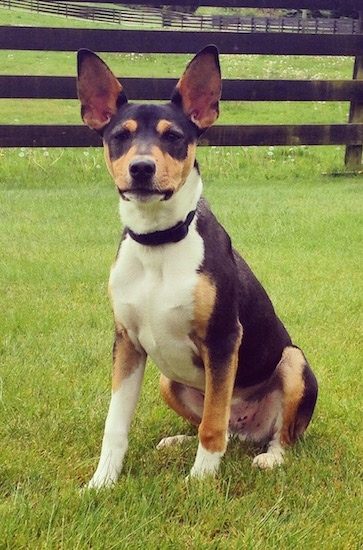 Monty the Decker Hunting Terrier at 2 years old—"Monty is a 2-year-old Decker Hunting Terrier also called a Giant Rat Terrier. He is true to his name and is a true hunter. He is always out hunting and catches rats, rabbits etc. He is a great farm dog and is great with interacting with most livestock. He has a particular passion for cattle. He does not do well with chickens as his prey instinct has been impossible to break. He is great with all people, children and adults. He is also very dog friendly, but because of his prey indistinct needs to be watched closely around tiny dogs. Monty weighs 35lbs and requires a lot of exercise. He would not do well in an apartment lifestyle and is happiest when he is free in an open pasture. He learns very quickly and is a very smart dog. He is a fast runner and always comes when he is called. He is a food motivated dog, but does well with training and is not a beggar. He is very loyal and although he is only 35lbs he is a very hearty strong dog. He is not a barker. You will only catch Monty barking if there is some sort of prey in his sight. He is for the most part a very quiet dog and is not at all yappy like a lot of other terriers."
Other Names
Decker
Decker Giant
Giant Rat Terrier
Description
The Decker Hunting Terrier is a well-muscled dog with a deep chest, strong shoulders, solid neck and powerful legs. Its body is compact but meaty. The ears can be upright or tipped and are carried erect when the dog is alert. It can be born with a short or full-length tail, each being left in its natural state or docked at two days of age. The coat colors include pearls, sables, chocolates, red and white, tri-spotted, solid red, black and tan, blue and white and red brindle. Breeders concerned with working dogs are not as fussy about the specifics of the looks.
Temperament
The Decker Hunting Terrier is an intelligent, alert and loving dog. It is very inquisitive and lively. This affectionate dog makes an excellent companion for those who will enjoy an energetic dog. They are good with children, especially if they are raised with them from puppyhood. They are, for the most part, friendly with strangers. Decker Hunting Terriers make good watchdogs. These dogs are quick, very playful and are not yappers. The temperament of these dogs is pure terrier. The lively, feisty, fearless nature can be found in the best of terriers. They are eager to please and respond and pick training up faster than most dogs. The Decker Hunting Terrier is a very well-mannered, well-rounded dog. It is easy to train, very eager to learn and to please its owner. They love to go with you and to do what you do. They are also very good swimmers, not bashful or afraid and have no problem with the water. They make good farm dogs as well as excellent family dogs for pets and companionship. This hardy dog is used for hunting expeditions as well as terrier work. Adult dogs can adjust easily into families with or without children. Make sure you are this dog's firm, confident, consistent pack leader to avoid Small Dog Syndrome, human induced behavior problems that can include territorial issues. Always remember, dogs are canines, not humans. Be sure to meet their natural instincts as animals.
Height, Weight
Height 18 - 23 inches (45 - 58½ cm)
Weight 25 - 38 pounds (11 - 17 kg)
Health Problems
--
Living Conditions
The Decker Hunting Terrier is not the best dog for apartment life, but can do ok if they get outside for a lot of daily exercise. They are fairly active indoors and should have at least a medium-sized yard. Decker Hunting Terriers love to dig, and they can get out of a fenced yard relatively easily. Provided they have the proper protection, they are able to spend a good amount of time outdoors. They love to be inside the house and outside to play. They make great hunting dog companions.
Exercise
The Decker Hunting Terrier needs a good amount of exercise. This breed needs to be taken on a daily long walk or jog. It should have at least 20-30 minutes a day, but would enjoy much more. The breed enjoys challenging games and outdoor romps.
Litter Size
About 5 to 7 puppies
Life Expectancy
About 15-18 years
Grooming
The Decker Hunting Terrier is easy to groom. An occasional combing and brushing to remove dead hair is all it needs.
Origin
The Decker Hunting Terrier originated from the smaller Rat Terrier called the Decker or Decker Giant. The breed was named after breeder Milton Decker, who created a larger hunting companion from the standard Rat Terrier. The breed is recognized by the National Rat Terrier Association (NRTA).
Group
Terrier
Recognition
DHTR = Decker Hunting Terrier Registry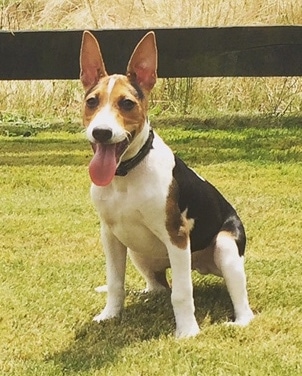 Moose the Decker Hunting Terrier as a puppy at 5 months old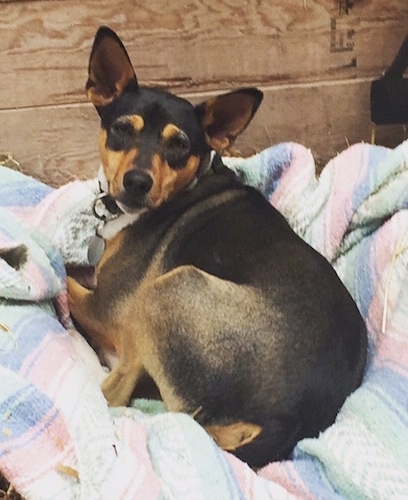 Monty the Decker Hunting Terrier at 2 years old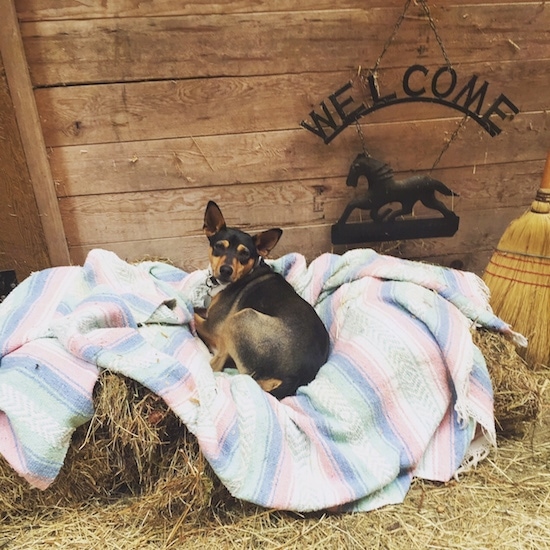 Monty the Decker Hunting Terrier at 2 years old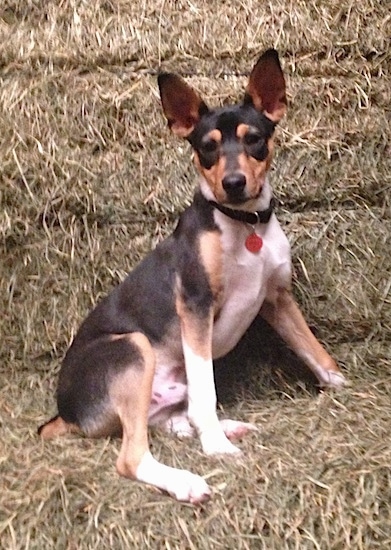 Monty the Decker Hunting Terrier at 2 years old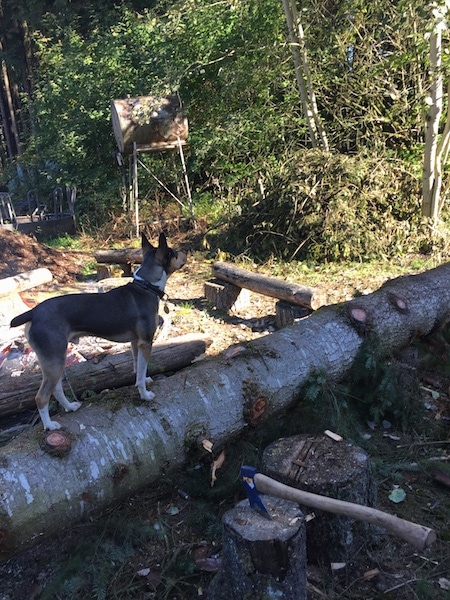 Monty the Decker Hunting Terrier at 2 years old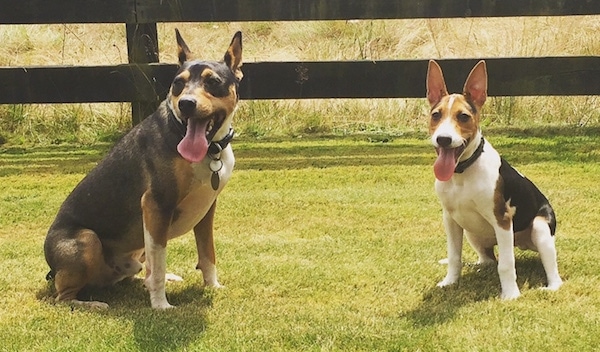 Monty the Decker Hunting Terrier at 2 years old outside with Moose a 5-month-old Decker Hunting Terrier puppy.