CKC = Continental Kennel Club
FCI = Fédération Cynologique Internationale
AKC = American Kennel Club
UKC = United Kennel Club
KCGB = Kennel Club of Great Britain
CKC = Canadian Kennel Club
ANKC = Australian National Kennel Club
NKC = National Kennel Club
NZKC = New Zealand Kennel Club
APRI = American Pet Registry, Inc.
ACR = American Canine Registry
DRA = Dog Registry of America, Inc.
NAPR = North American Purebred Registry, Inc.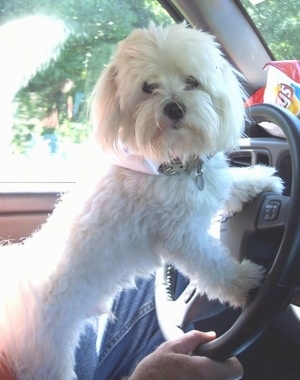 "Maltese named Prince, better known as NutPup, at 3 years old—"Keep your eyes on the road, NutPup.""
_________________________________________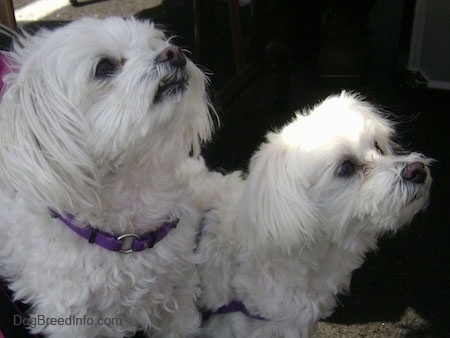 Lilly and Gracie the adult Maltese
_________________________________________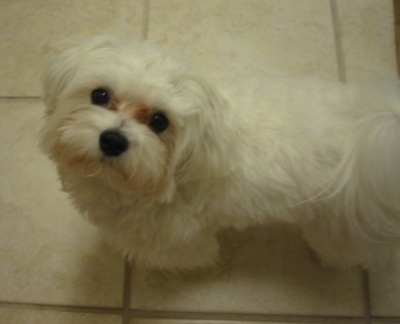 Nemo the Maltese at 1 year old—"His puppy dog face can win over anyone's heart!"
_________________________________________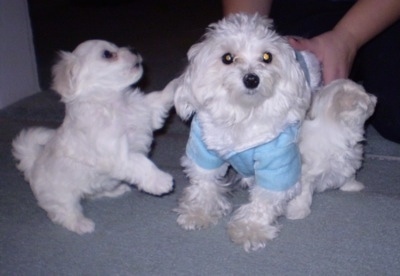 Five-week-old male Maltese puppy with his two-year-old mommy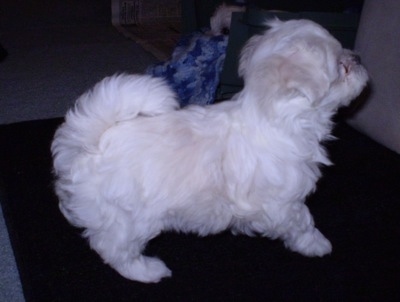 5-week-old male Maltese puppy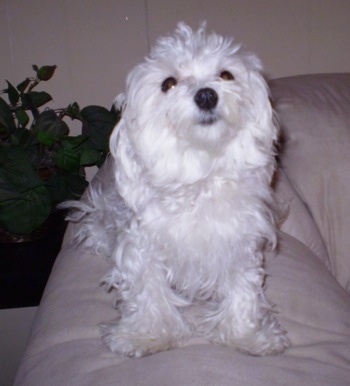 Two-year-old Maltese female
_________________________________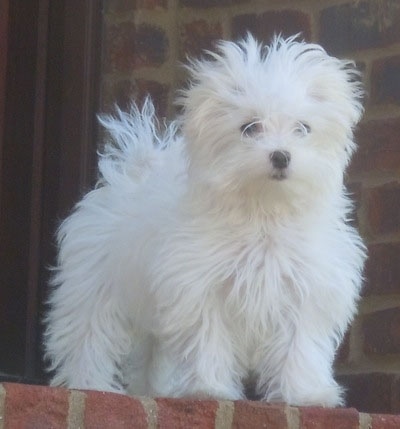 Lilly the Maltese puppy at 4 months old—"Lilly is a registered Maltese originally from Abbeville, GA. Lilly lives in an apartment in Knoxville and is owned and loved by a full-time college student at the University of Tennessee Knoxville. In these pictures she is about 4 months old. She is very happy in the apartment lifestyle, but loves to run and play in open, grassy areas when she can. She is very alert in the home and will "sound the alarm" if she hears anything. She loves to play with her canine roommates until they are exhausted and flop down beside each other. Lilly fulfills the void of a family for a college student and is very loving and dedicated. She loves to chew, so plenty of pencil-size rawhide chewies are essential."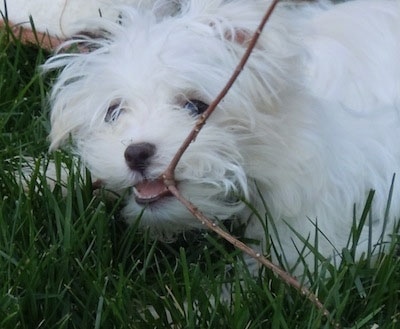 Lilly the Maltese puppy at 4 months old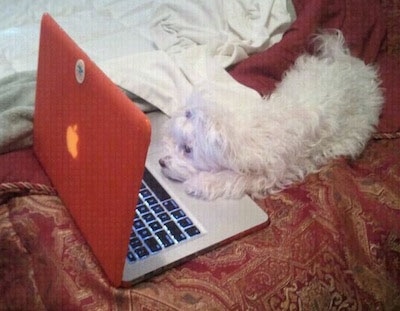 Lilly the Maltese—"Her momma, a student at college, was "Skyping" home when she needed to step away for a couple of minutes. When she returned to the Skype session, Lilly had taken over and was talking to her grandparents who she lived with over the summer!"
_________________________________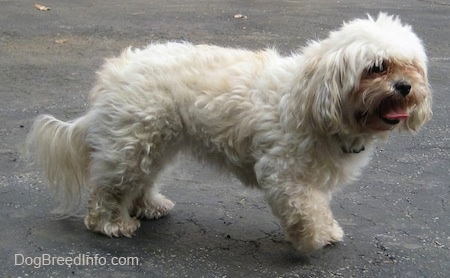 Latte the light ivory purebred Maltese at 3 years old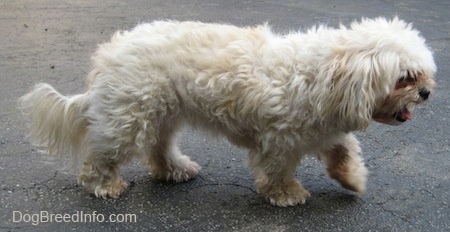 Latte the light ivory purebred Maltese at 3 years old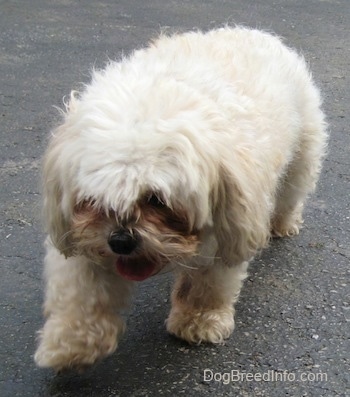 Latte the light ivory purebred Maltese at 3 years old
Small Dogs vs. Medium and Large Dogs
Maltese Dogs: Collectable Vintage Figurines