Maltese Pictures
(Maltese Lion dog)
Page 1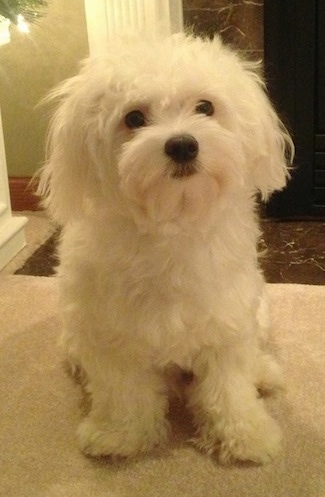 Bentley the Maltese at 3 years old—"Bentley's personality and playfulness have caused everyone to fall in love with him. He is a bit spoiled and a very picky eater, but he still managed to reach 12 lbs. although the breeder estimated he would only be 7 lbs."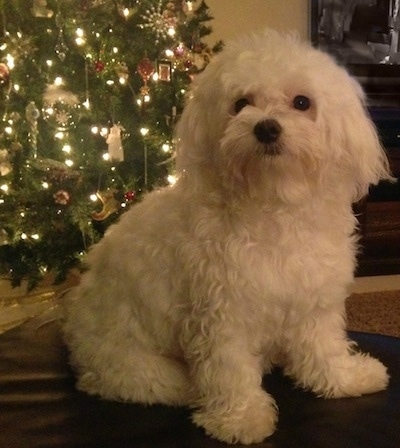 Bentley the Maltese at 3 years old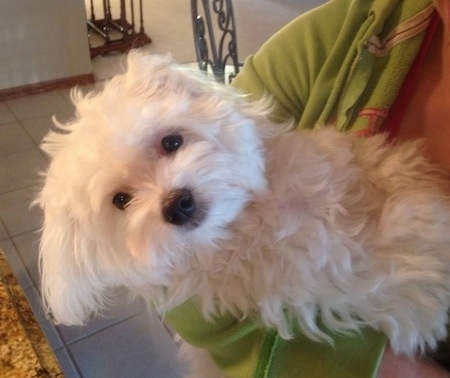 Bentley the Maltese at 3 years old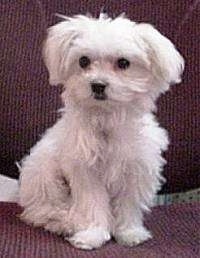 Elenore aka Ellie the Maltese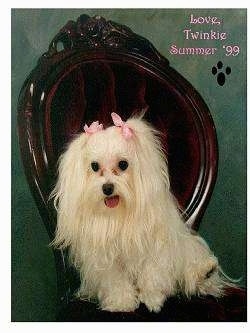 Twinkle the Maltese with her hair groomed long and pink bows in her hair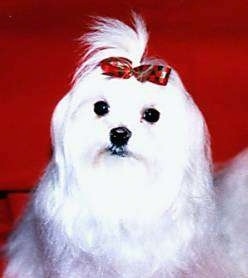 "This is Angel, a Maltese who is four years old and weighs 4 pounds. She is a true lap dog who is happiest when sleeping on my lap. She is very dainty and would walk a block out of her way to avoid any puddles or anything dirty. She doesn't bark very often, but when she does she has to raise her front legs off the ground to get any kind of loud noise to come out. She has won a couple of contests and had her picture in a few pet catalogs. She loves to have her picture taken; she will just sit anywhere she is put until the picture taking is done. She was named Angel because she looks as if she is on a cloud floating across the floor."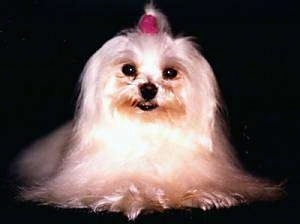 Angel the Maltese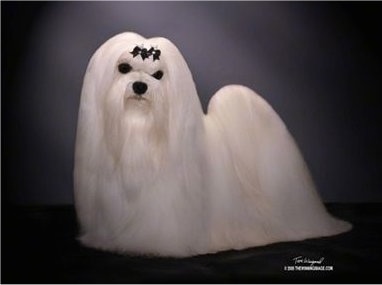 Photo courtesy of Highsteppin' Kennel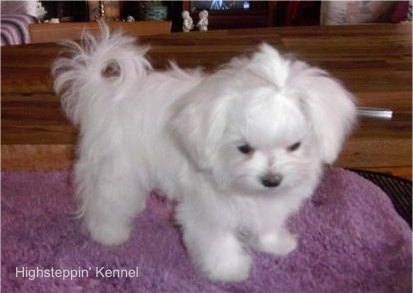 6-month-old Maltese puppy, photo courtesy of Highsteppin' Kennel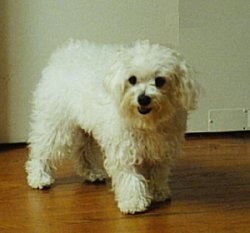 This is Jenny. She has a pet clip.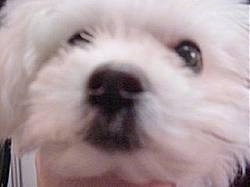 Elenore aka Ellie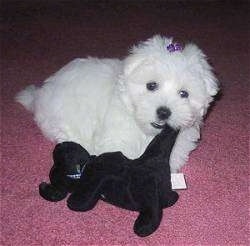 This is our Sugar Pie as a 2-month-old puppy. Proud owners Harry and Eileen Blair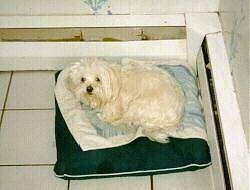 This is Cassie at 10 years old laying down on her dog bed.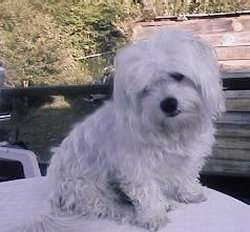 Pooh the Maltese up on the table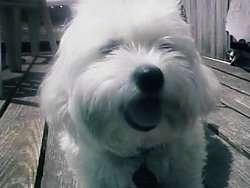 Kiss me!