Labradoodle
Labrador Retriever / Poodle Hybrid Dogs
Information and Pictures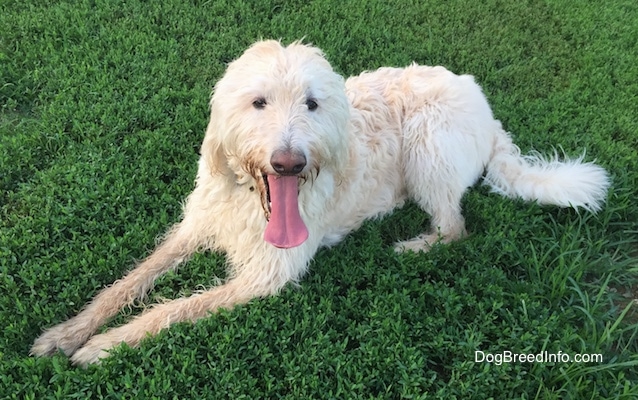 Bennett the Labradoodle at 3 1/2 years old. His owner says his coat is more like the Poodle than the Labrador.
Other Names
American Labradoodle
Labradorpoo
Labradordoodle
Labrapoo
Labrapoodle
Standard Labradoodle
Description
The American Labradoodle is not a purebred dog. It is a cross between the Labrador Retriever and the Poodle. The best way to determine the temperament of a mixed breed is to look up all breeds in the cross and know you can get any combination of any of the characteristics found in either breed. Not all of these designer hybrid dogs being bred are 50% purebred to 50% purebred. It is very common for breeders to breed multi-generation crosses.
Note: there are two totally different types of Labradoodles, the Australian Labradoodle and the American Labradoodle. The Australian Labradoodle is a purebred dog, while the American Labradoodle is a hybrid dog.
There are a few different ways breeders are producing American Labradoodles.
F1 = 50% Labrador and 50% Poodle: This is Lab to Poodle cross; this is first generation, resulting in healthier offspring! Hair type can be smooth like a Lab, wiry like an Irish Wolfhound or wavy/shaggy; they can shed or not shed; pups in the same litter can vary. This is not the best cross for people with severe allergies.
F1-B = 25% Labrador Retriever and 75% Poodle (F1 Labradoodle and Poodle cross): This is Labradoodle bred back to Poodle, wavy curly shaggy look doodle very consistent in coat types. F1B is the MOST likely of any to be non-shedding and allergy friendly than ANY doodles and is the easiest coat to take care of.
F2 = F1 Labradoodle and F1 Labradoodle cross: With this combination you get the same percentage of Lab Poodle mix as you would an F1 Labradoodle, so they are more likely to shed.
F3 = F2 Labradoodle and F2 Labradoodle cross
Multi-generation = F3 or higher generation Labradoodle and F3 or higher generation Labradoodle cross: This is what the Australian Labradoodles usually are.
Health Problems
Prone to hip dysplasia and genetic eye problems.
Recognition
ACA = American Canine Association Inc.
ACHC = American Canine Hybrid Club
DBR = Designer Breed Registry
DDKC = Designer Dogs Kennel Club
DRA = Dog Registry of America, Inc.
IDCR = International Designer Canine Registry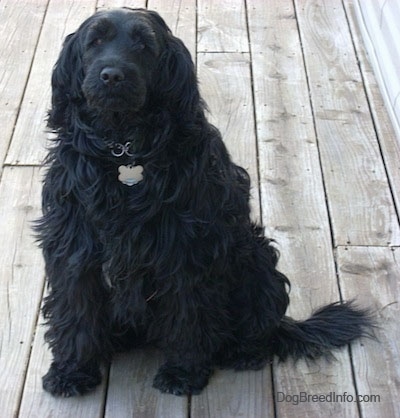 Roxy the Labradoodle before her spring hair cut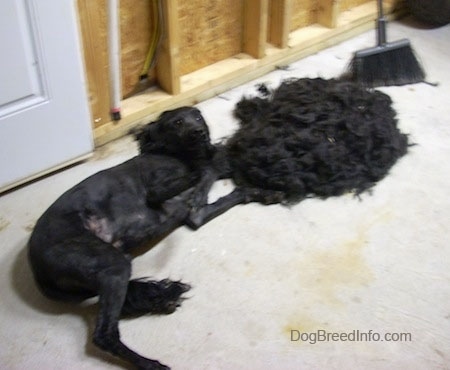 "This is Roxy the black Labradoodle after her spring hair cut. She's happy to get it thinned, but it doesn't last long it grows back fast."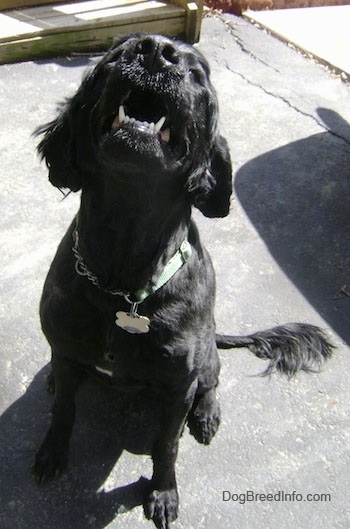 Roxy the black Labradoodle after her spring hair cut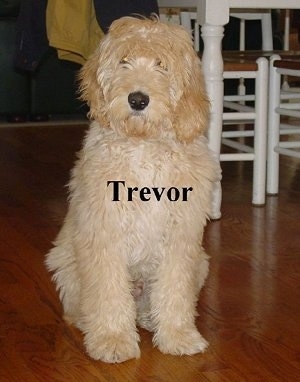 Photo courtesy of Adorabledoodles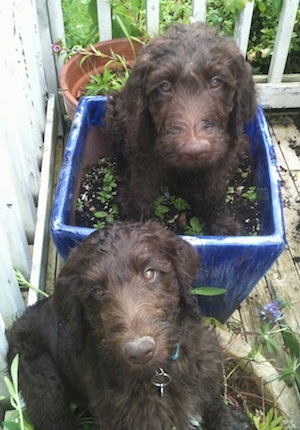 "Murphy (below) and Teddy (above) are 3-month-old standard F1 chocolate Labradoodle puppies, owned by two good friends, both violin teachers! We caught them in the flower pots and started to shoo them away, but had to take a picture first...it was too cute! Labradoodles make amazing pets. We have been socializing them and exercising them faithfully every day and can see their excellent temperaments developing. Woof! Proud Doodle Mommas, Ashley (Murphy's mom) and Liz (Teddy's mom)."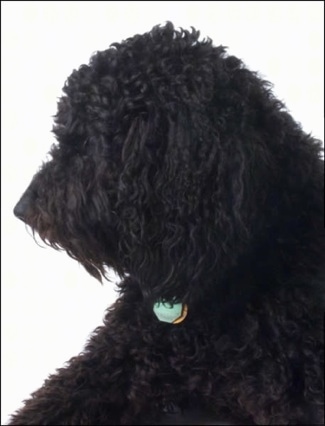 Bosco, a 5-year-old Canadian F1 Standard Labradoodle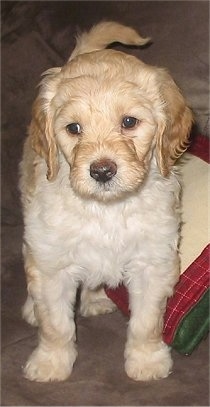 Bell the Labradoodle puppy at 6 weeks old—"She is 50% Golden Labradoodle and 50% white Standard Poodle."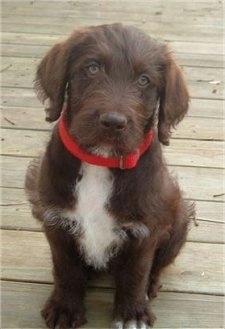 Chocolate Labradoodle puppy, bred by Ayers Pampered Pets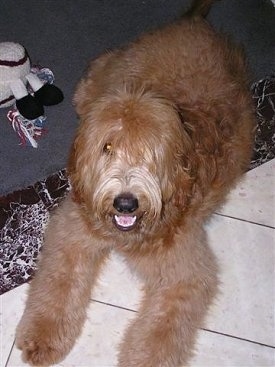 Adult Labradoodle, bred by Ayers Pampered Pets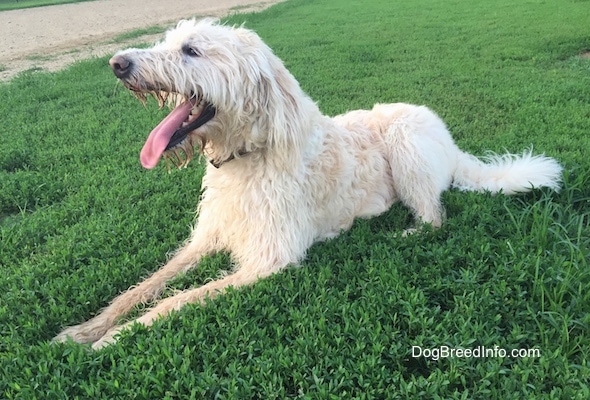 Bennett the Labradoodle at 3 1/2 years old with a poodle-like coat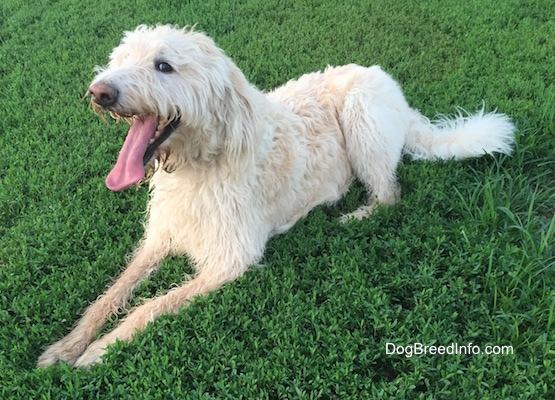 Bennett the Labradoodle at 3 1/2 years old with a poodle-like coat
"This is Clyde the Labradoodle at 7 years old. His coat is less curly, more shaggy and scruffy looking. He is cool, laid back and more mellow than most other Labradoodles. It could be his age."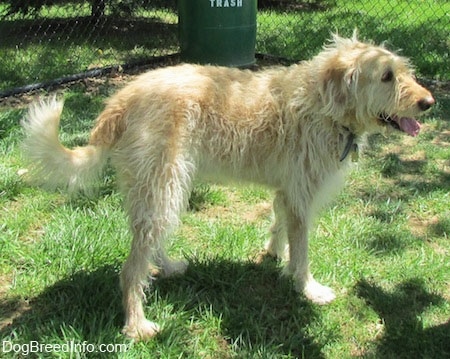 Clyde the Labradoodle at 7 years old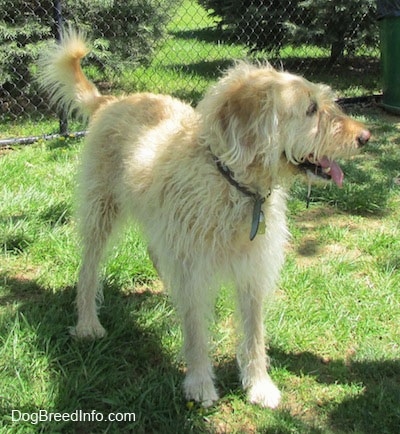 Clyde the Labradoodle at 7 years old
Clyde the Labradoodle at 7 years old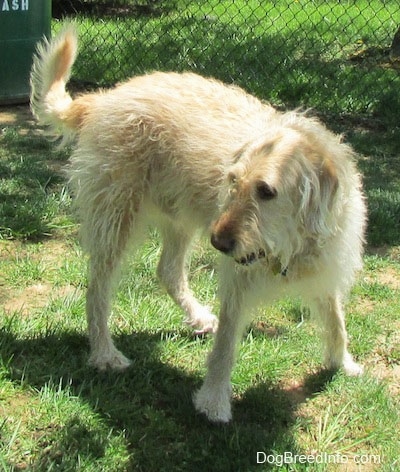 Clyde the Labradoodle at 7 years old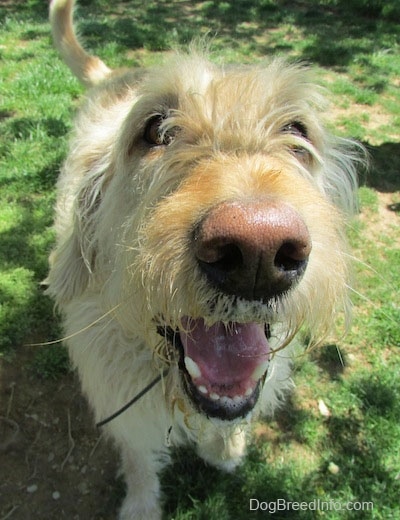 Clyde the Labradoodle at 7 years old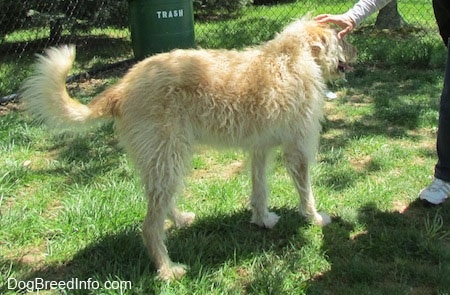 Clyde the Labradoodle at 7 years old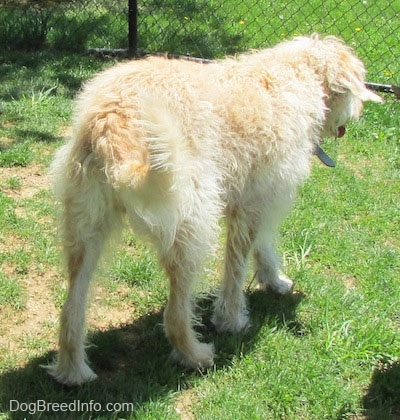 Clyde the Labradoodle at 7 years old