Andalusian Podenco
Information and Picture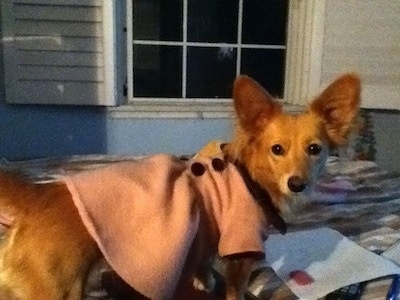 Minnie the Andalusian Podenco at 3 years old—"She understands words, is playful, lovely and is very aware."
Other Names
Podenco Andaluz
Andalusian Hound
Podenco Andalusian
Podenco Maneto Andalusian
Description
Looks tend to vary somewhat because in the past the Andalusian Podenco was bred for its hunting skills rather than its looks. Today there are several varieties—small, medium and large and coat types—longhaired, wirehaired and shorthaired. Coat colors include cinnamon and white, shades of white and shades of cinnamon.
Temperament
Small game hunting dog. Intelligent, affectionate and loyal with its owners.
Height, Weight
Comes in three sizes.
Height:
Small 12 - 17 inches (30 - 43 cm)
Medium 16 - 21 inches (40 - 53 cm)
Large 20 - 25 inches (50 - 63 cm)
Weight:
Small 11 - 24 pounds (5 - 11 kg)
Medium 22 - 40 pounds (10 - 18 kg)
Large 46 - 73 pounds (20 - 33 kg)
Health Problems
-
Living Conditions
-
Exercise
This breed needs to be taken on a daily walk. In addition, they will also enjoy a good run in a safe, open field each day.
Life Expectancy
About 10 to 12 years
Litter Size
About 3 to 5 puppies
Grooming
-
Origin
The Andalusian Podenco originated in Spain. It is one of the Mediterranean sighthounds directly descended from the early Egyptian dogs.
Group
Hunting
EPA = El Podenco Andaluz (National Club of the Podenco Andaluz)
RSCE = Real Sociedade Canina España
DRA = Dog Registry of America, Inc.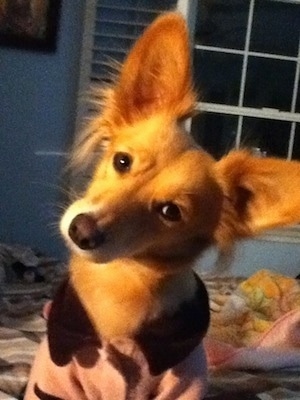 Minnie the Andalusian Podenco at 3 years old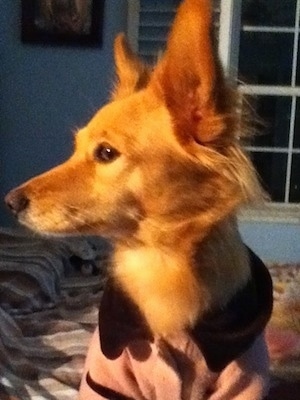 Minnie the Andalusian Podenco at 3 years old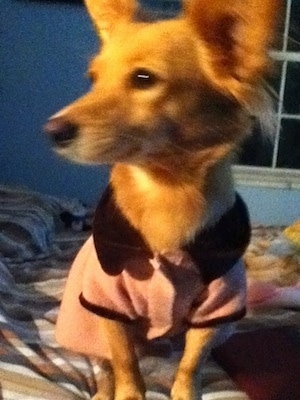 Minnie the Andalusian Podenco at 3 years old