Blue Tick Coonhound Pictures
(Bluetick)
Page 2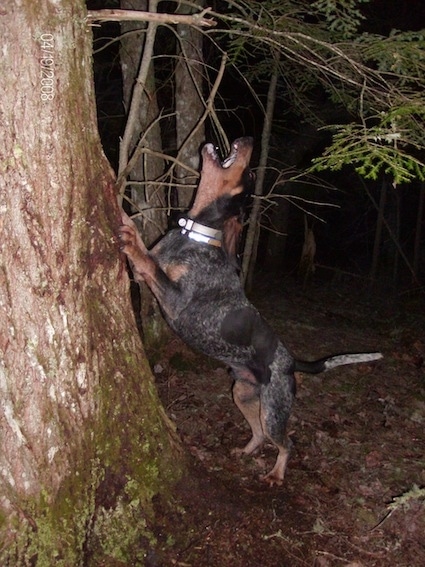 Clements Blue Prancer the Bluetick Coonhound at 2 years old on the tree—UKC/PKC registered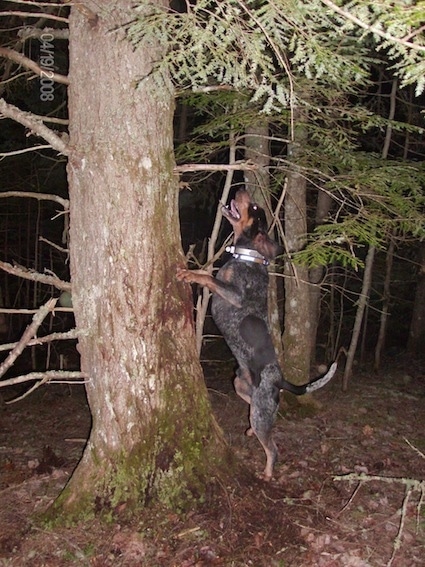 Clements Blue Prancer the Bluetick Coonhound at 2 years old on the tree—UKC/PKC registered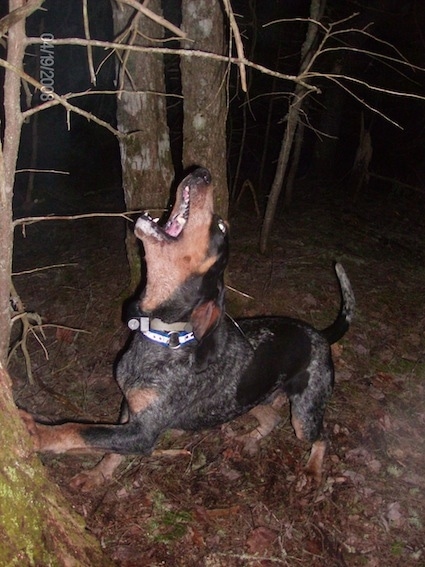 Clements Blue Prancer the Bluetick Coonhound at 2 years old on the tree—UKC/PKC registered
Clements Blue Prancer the Bluetick Coonhound at 2 years old on the tree—UKC/PKC registered
Clements Blue Prancer the Bluetick Coonhound at 2 years old on the tree—UKC/PKC registered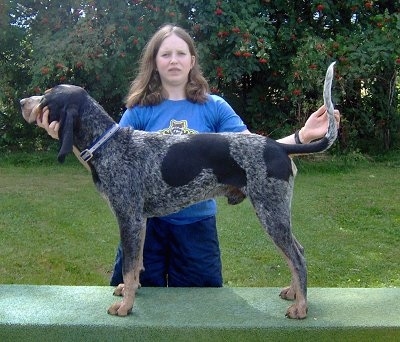 Clements Blue Prancer the Bluetick Coonhound at 2 years old with his owner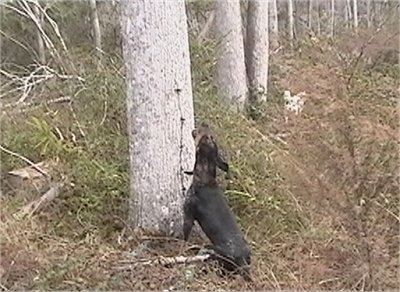 Hard Hammerin' Buster, a Bluetick Coonhound at 1 ½ years old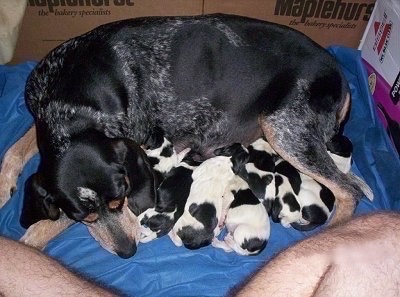 Stutty Christine, a 4-year-old Bluetick with her second litter. Note from her owner: "This breed has been a very nice surprise in loyalty, companionship and affection, although in the beginning I was not prepared for the "hard-headedness" of this breed as puppies! They definitely take a lot of attention and consistency with training—just like a small child. But in the end, they make a great family dog and a hunting dog. My male has been trained, or should I say, was a natural, to track wild pigs. He has proven that this breed is very versatile when it comes to tracking any type of game."
Ladi Bird, a Bluetick Coonhound as a 12-week-old puppy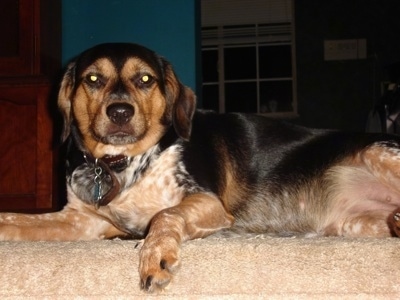 "Ladi Bird is a 3-year-old Bluetick Coonhound. She is a beautiful part of our family and has all the typical characteristics of her breed: very smart, fast, good at problem solving. Her heightened sense of smell, hearing and eyesight make her a great guard dog for the house. She loves sitting on the couch looking out the window watching the activity of the kids out front or racing around out back howling at the squirrels in the trees. She has a very distinct howl. Ladi has a very gentle, loving nature and loves to go on car rides. Her eyes don't miss a thing along the trip. Very much a family dog."