Cheagle
Chihuahua / Beagle Hybrid Dogs
Information and Pictures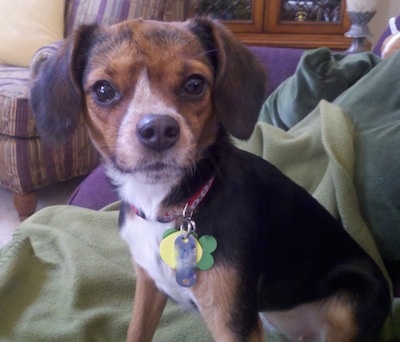 "We have the extreme good fortune to have adopted this dog from a rescue facility; she's estimated at one year old in this picture. Her name is Gidget in honor of the dog who fronted the Taco Bell commercials. She's about 12 pounds and displays some of the typical characteristics of a Chihuahua—leaping, lots of energy, fearless, quick to verbalize. She also has some of the typical characteristics of a Beagle—nose to the ground walking and running, good appetite, a world-class napper. Great with kids and loves to snuggle."
Other Names
Beagle Chi
Description
The Cheagle is not a purebred dog. It is a cross between the Chihuahua and the Beagle. The best way to determine the temperament of a mixed breed is to look up all breeds in the cross and know you can get any combination of any of the characteristics found in either breed. Not all of these designer hybrid dogs being bred are 50% purebred to 50% purebred. It is very common for breeders to breed multi-generation crosses.
Recognition
ACHC = American Canine Hybrid Club
DRA = Dog Registry of America, Inc.
IDCR = International Designer Canine Registry®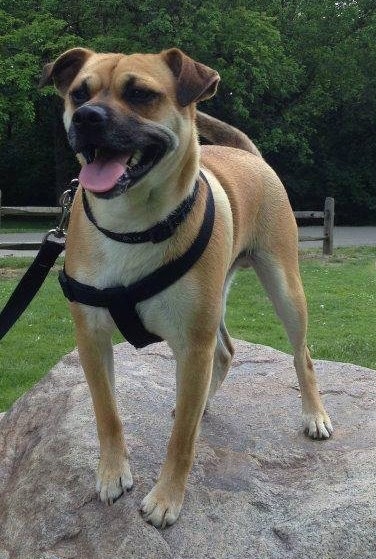 Riley the Cheagle (Chihuahua / Beagle mix) at about 2 years old—"Riley loves to cuddle with you completely under the blankets. He goes on 4 walks a day. He is very social and friendly and will bark sometimes for attention until you pet him. Riley is very loyal and smart. He can be shy and a big scaredy cat. He was very easy to train and was potty trained in one week."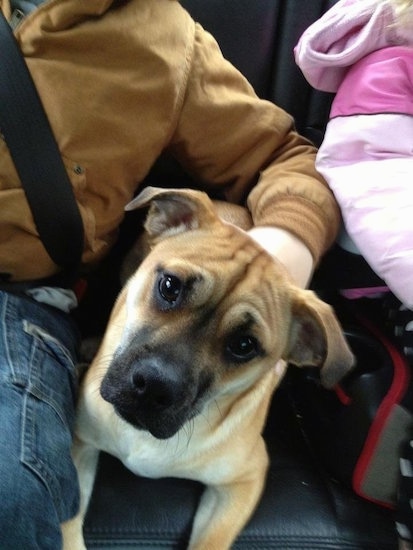 Riley the Cheagle (Chihuahua / Beagle mix) at about 2 years old riding in the car with his humans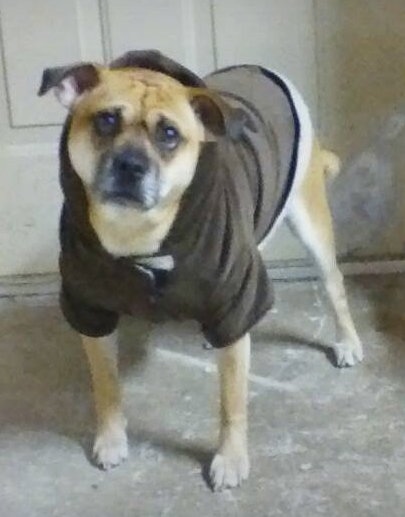 Riley the Cheagle (Chihuahua / Beagle mix) at about 2 years old wearing his coat on a cold day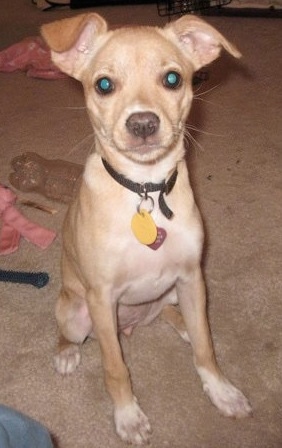 "Attalyn, my little Cheagle at 10 months old, weighing 16 pounds. I call her Atty for short. She has a strong bark, but rarely barks at anyone (bark trained); she more so 'bays.' She loves relaxing on the couch and watching TV and rolling around in the grass when it's sunny. She likes to go for short walks but tires within 1mile! She LOVES playing with children, people and other dogs (but only big dogs)."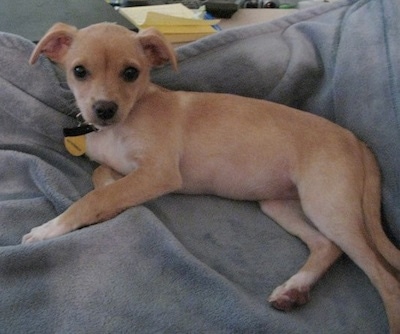 Attalyn the Cheagle (Chihuahua / Beagle mix)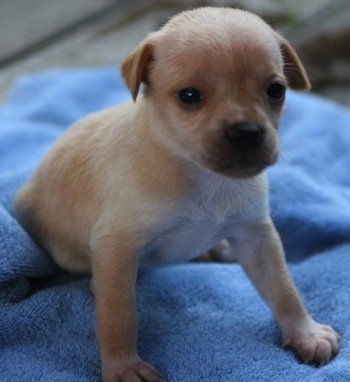 Attalyn the Cheagle as a puppy (Chihuahua / Beagle mix)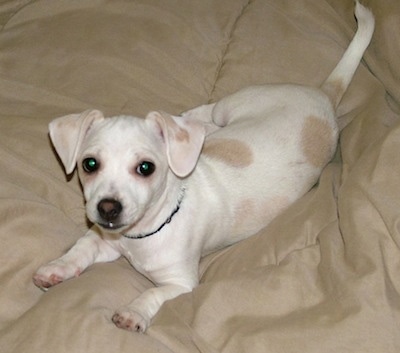 "This is Olivia, my Beagle / Chihuahua mix. She is 8 inches and 9 pounds. She has short hair with white and tan spots. She has Chihuahua eyes, drop Chihuahua ears, an over bite, her bottom lips are shiny, her body and face are like a Beagle along with her tan spots. She is gentle and lovable. She only plays ruff with her dada, my husband. Her nails grow really fast. Her nicknames are Olila, Pochonga, pochungita, cochita and Olive. Her favorite toys are her toy squeaky, the cell phone and her red squeaky soccer balls and anything yellow. She loves her dada, my husband. She loves to play ball, she runs a lot, and she loves to jump anywhere, from the bed to the floor, from the floor to the couch, anywhere. She is great around kids."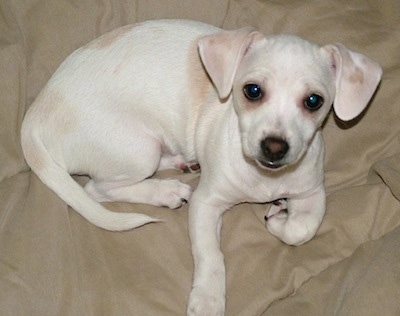 Olivia the Beagle / Chihuahua mix (Cheagle)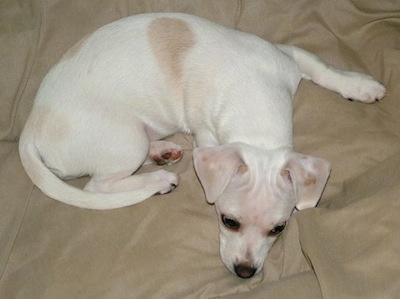 Olivia the Beagle / Chihuahua mix (Cheagle)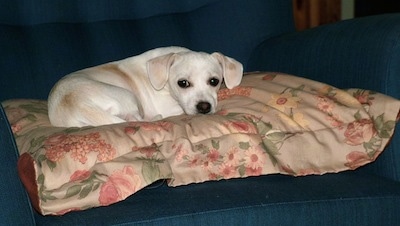 Olivia the Beagle / Chihuahua mix (Cheagle)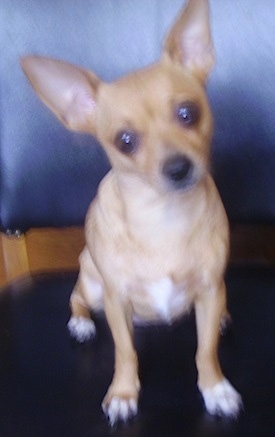 Sissy (Chihuahua / Beagle mix breed dog)