Chidale
Chihuahua / Airedale Terrier Hybrid Dogs
Information and Pictures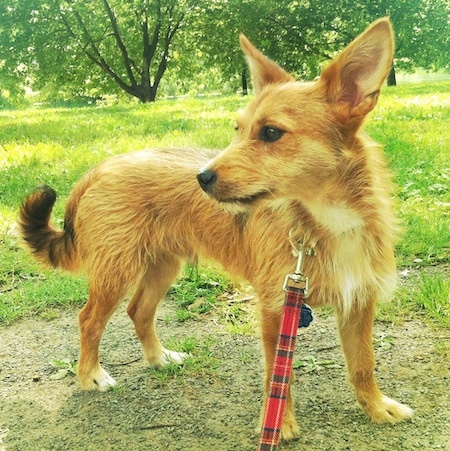 Saukko the Chidale at 9 months old—"For more than a year, I looked everywhere for an unusual mix. Then I stumbled across an ad online for a litter of Airedale Terrier / Chihuahua mix puppies. I was a bit skeptical but I went to meet the pups anyways. Both parents were on site. It was an actual Airedale (the mother) and a Chihuahua (the father). The pups were adorable. I picked one, having no clue to guess how they it turn out. Well, my little Saukko turned out to be a fox-like, lovely dog. He is the sweetest dog. Never had such an intelligent dog. At 9 months, he knows more than 15 commands. Everyone stops us on the street, asking for the mix, wanting to get one. But it was a once-in-a-lifetime mix, I guess. When he was young, he had the folded ears of the Airedale, but they slowly became erect like a Chihuahua. He weighs around 15 lbs. and is the cutest pup ever."
Description
The Chidale is not a purebred dog. It is a cross between the Chihuahua and the Airedale Terrier. The best way to determine the temperament of a mixed breed is to look up all breeds in the cross and know you can get any combination of any of the characteristics found in either breed. Not all of these designer hybrid dogs being bred are 50% purebred to 50% purebred. It is very common for breeders to breed multi-generation crosses.
Recognition
DRA = Dog Registry of America, Inc.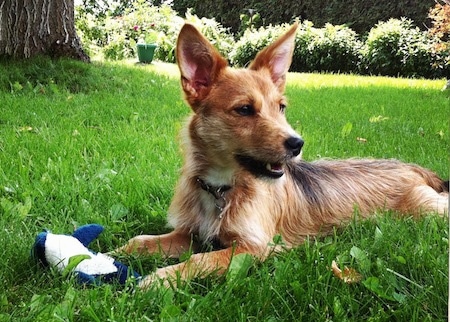 Saukko the Chidale at 9 months old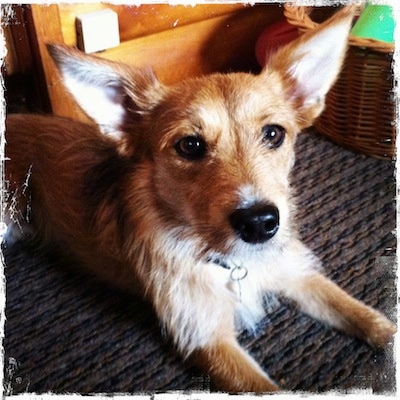 Saukko the Chidale at 9 months old