Rescue a Chow Shepherd
Chow Shepherd Puppies for Sale
Chow Shepherd

Chow Chow / German Shepherd Hybrid Dogs
The Chow Shepherd is not a purebred dog. It is a cross between the Chow Chow and the German Shepherd. The best way to determine the temperament of a mixed breed is to look up all breeds in the cross and know you can get any combination of any of the characteristics found in either breed. Not all of these designer hybrid dogs being bred are 50% purebred to 50% purebred. It is very common for breeders to breed multi-generation crosses.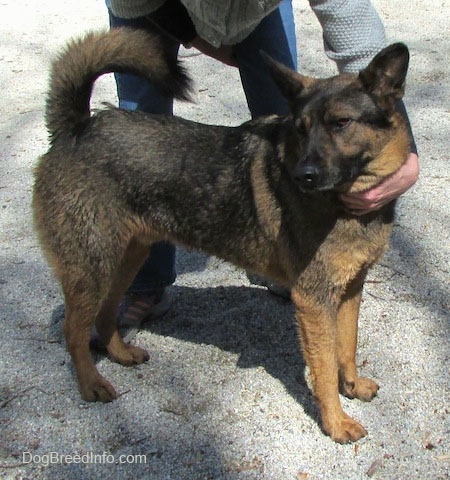 Ollie, short for Black Olive, is a Chow Chow / Shepherd mix. Ollie has black spots on his tongue.
DRA = Dog Registry of America, Inc.
IDCR = International Designer Canine Registry®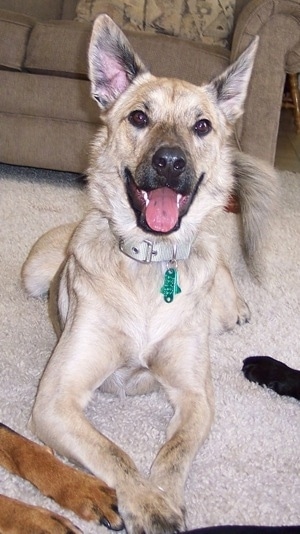 "Louie's parents were purebred German Shepherd and Chow Chow. He looks like a little shepherd; the only Chow Chow I see are black spots on his tongue. Louie is 1 year 8 months in this picture and weighs 60 lbs. and is very slender and tall. Since the day I brought him home when he was 9 weeks old, he has been go go go. He loves to play, chase things and run. He is very obedient though, which is a plus. I take him to the dog park a few times every week to socialize him. He is very good around other dogs and people. His guarding instincts are also good. He will bark if anyone is around the house/knocking at the door. He is a little bit timid around new people but warms up pretty quick. He is good around other dogs/people. He knows many tricks and obeys them 90% of the time. When I leave the house I don't have to put him in a cage, he never got into the trash or chewed on anything he's not supposed to."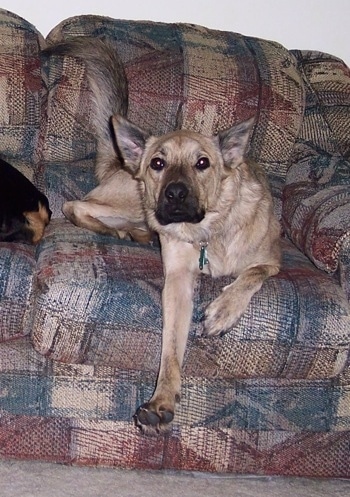 Louie the Chow Shepherd at one year old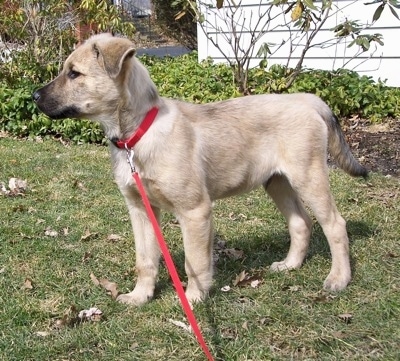 Louie the Chow Shepherd as a puppy at 3 months old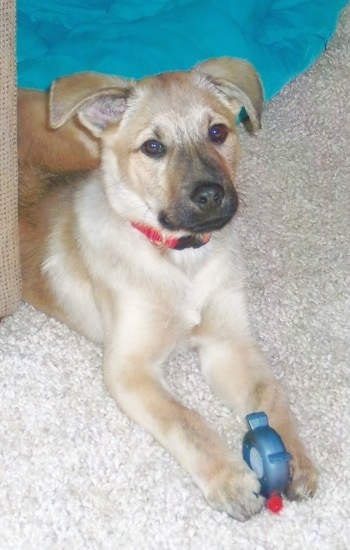 Louie the Chow Shepherd as a puppy at 3 months old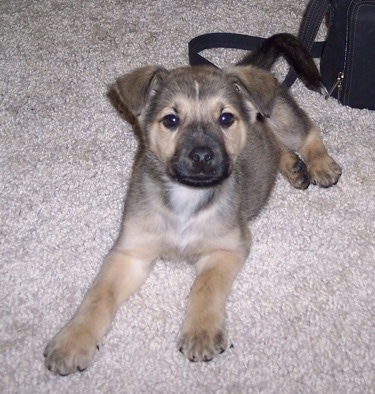 Louie the Chow Shepherd as a puppy at 9 weeks old
______________________________________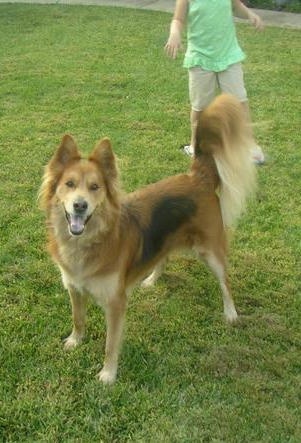 "This is Lilly, my best friend. She is a German Shepherd / Chow Chow. She follows me everywhere."
"This is Negra, a Chow / German Shepherd mix at 14 years old."
______________________________________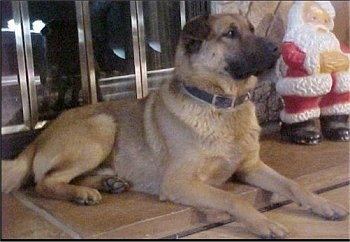 Wyatt is a rescue German Shepherd / Chow Chow mix from Colossal Rottweilers.
______________________________________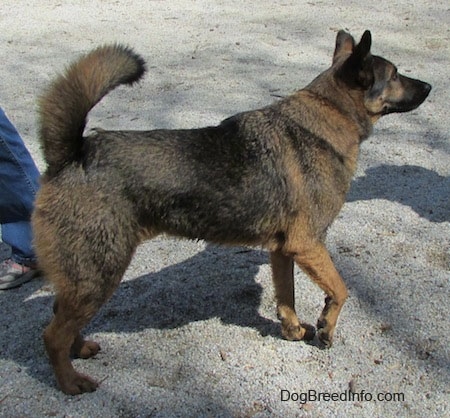 Ollie the Chow Chow / Shepherd mix
Ollie the Chow Chow / Shepherd mix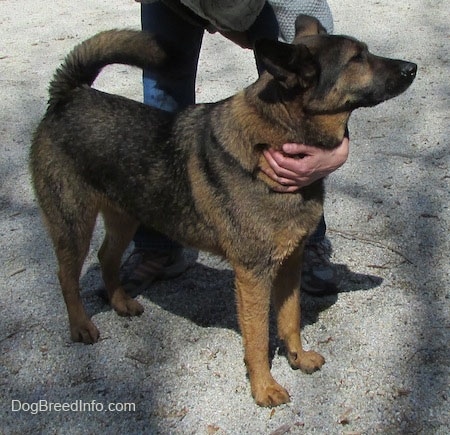 Ollie the Chow Chow / Shepherd mix
Ollie the Chow Chow / Shepherd mix playing in the water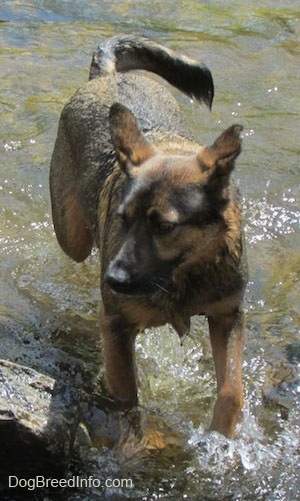 Ollie the Chow Chow / Shepherd mix playing in the water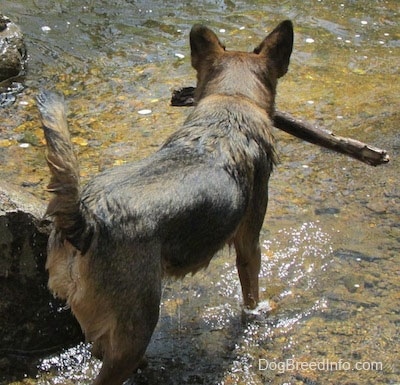 Ollie the Chow Chow / Shepherd mix fetching sticks from the water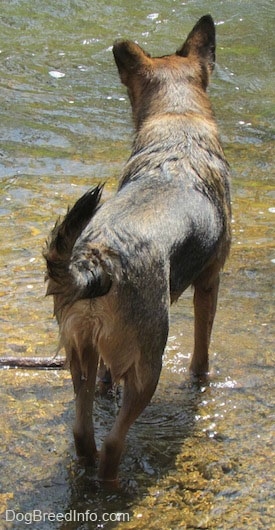 Ollie the Chow Chow / Shepherd mix fetching sticks from the water