English Bullweiler
English Bulldog / Rottweiler Hybrid Dogs
Information and Pictures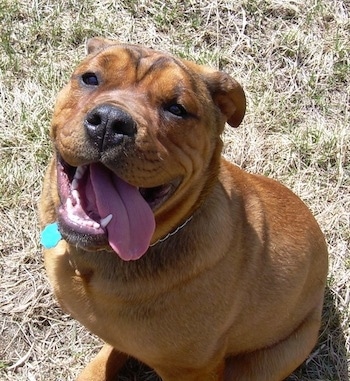 "This is Maxwell Corneilus Von Hopper, Max for short. We got him when he was about 8 months old, when the owner of the parent dogs no longer wanted him. His mother was an English Bulldog and his father was a Rottweiler. I knew Max's brother and loved him dearly, so when Max became available, I leapt at the chance to give him a home. He is a very happy boy, smiling most of the time. When he's not smiling, he's sleeping and snoring! He is a bit bull-headed, but generally likes to please. He also loves to chew stuff. We try to make sure he has things that are his to chew and rip. He's also a "momma's boy." He follows me everywhere. When we first got him, he would sit in the house and howl when I would leave for work. He doesn't do that anymore. After a week or so he understood that I was coming back. He likes our cats. He likes to chase them through the house. He has never caught them or hurt them. He loves to go on walks. Max was born without a knee on his back right leg. His leg is straight, but it sure doesn't slow him down. He loves to run, smiling from ear to ear. He is able to go up and down stairs. He sits when told. Comes when called. All in all, he is a great dog. He is up to 70 lbs. at one year old. His chest is wide and muscular, possibly due to his disability and having to use his front legs more to climb. "
Recognition
Bullweiler
Rottbull
Description
The English Bullweiler is not a purebred dog. It is a cross between the English Bulldog and the Rottweiler. The best way to determine the temperament of a mixed breed is to look up all breeds in the cross and know you can get any combination of any of the characteristics found in any of the breeds in the hybrid. Not all of these designer hybrid dogs being bred are 50% purebred to 50% purebred. It is very common for breeders to breed multi-generation crosses.
Recognition
ACHC = American Canine Hybrid Club
DRA = Dog Registry of America, Inc.
DDKC = Designer Dogs Kennel Club
IDCR = International Designer Canine Registry®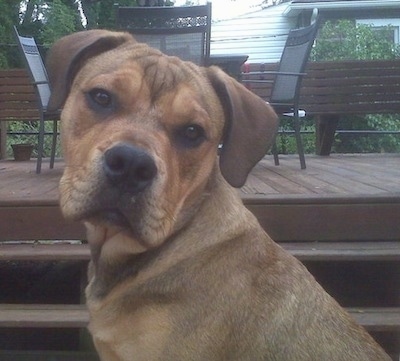 Whiskey aka Kenneth Woodrow Git Nah-Nah 1st the English Bullweiler at 3 1/2 years old—"Whiskey Runner is one hell of a best friend. He has tremendous personality and is a handsome boy. Very intelligent, a derivative of his Rottweiler breed and also very ornery like most Bulldogs. He is very active, but also loves to snuggle up with mom and dad."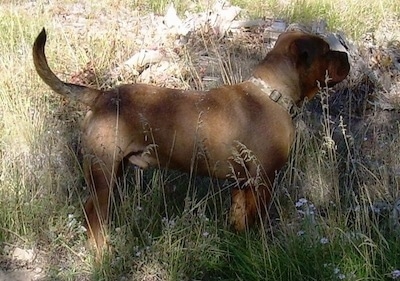 Maxwell Corneilus Von Hopper the English Bullweiler mix breed dog at one year old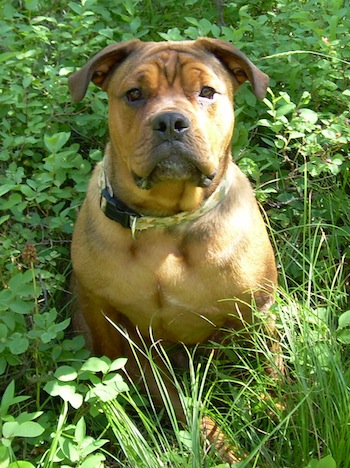 Maxwell Corneilus Von Hopper the English Bullweiler mix breed dog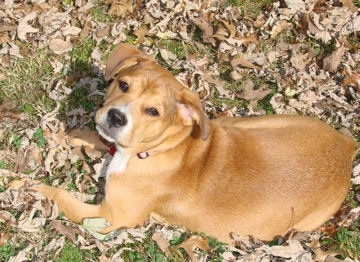 "This is a picture of my baby Candie at 5 months old. She now weighs 25 pounds and goes to get spayed next week. She is a bundle of energy and is the typical bull in a china shop. She is a real sweetie pie and is a real people dog. Wherever I go she has to be there."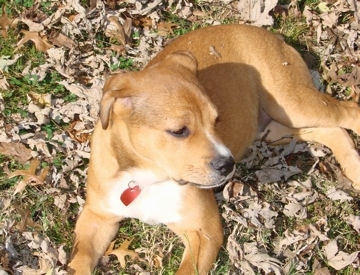 Candie the English Bullweiler puppy at 5 months old
Candie the English Bullweiler puppy at 2 months old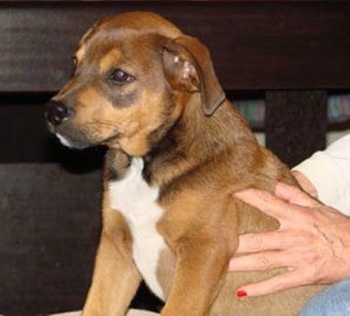 "This is my sister's dog. He is the brother of Candie. His name is Sampson and he is a very dominant dog. He tries to hold other dogs down on the ground and not let them up. He sleeps with my sister. He is kept outdoors during the day and in at night. These dogs have a full-blooded white female bulldog as their mom and a full-blooded Rottie for a dad."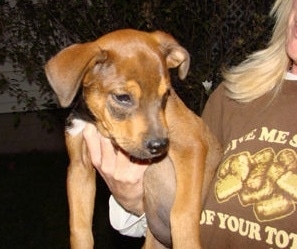 This is Candie's big brother Sampson at 3 months old and my best friend. He looks more like a Rott.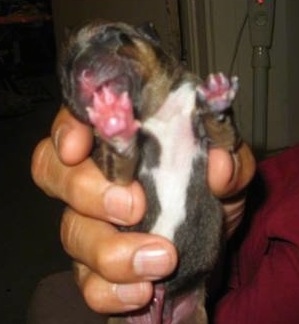 Sampson the English Bullweiler as a newborn puppy