French Pin
French Bulldog / Miniature Pinscher Hybrid Dog
Information and Pictures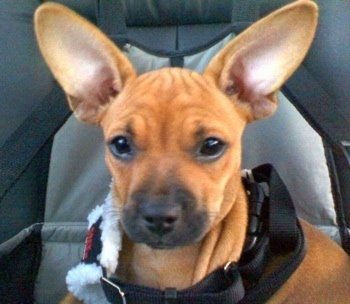 "This is my French Pin Tallulah Mae. She is approximately 5 months old in this picture. Her mother is a French Bulldog and her father is a Min Pin. She has the tawny coat, fine hair and long legs of a Pin, but the ears and barrel chest of the bully. She is currently about 12-13 lbs. The vet believes she will top out at about 20 lbs. People often mistake her for a Chihuahua at a distance, but if you look at her in detail and up close you can clearly see she is not. She is very active and playful. She does not like water at all. Incredibly loyal, she can also be very domineering. She is not sure if she is a lap dog or not. She likes to spend lots of time with people but she also likes to run A LOT."
Other Names
Frenscher
Description
The French Pin is not a purebred dog. It is a cross between the French Bulldog and the Miniature Pinscher. The best way to determine the temperament of a mixed breed is to look up all breeds in the cross and know you can get any combination of any of the characteristics found in either breed. Not all of these designer hybrid dogs being bred are 50% purebred to 50% purebred. It is very common for breeders to breed multi-generation crosses.
Recognition
ACHC = American Canine Hybrid Club
DDKC = Designer Dogs Kennel Club
DRA = Dog Registry of America, Inc.
IDCR = International Designer Canine Registry®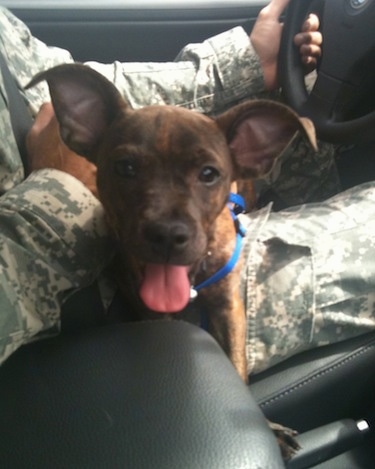 Brewsky the French Pin at 1 year old—"Brewsky is a loving, active French Pin. Non-agressive, excellent with small children and other dogs. He loves to cuddle right next to you when he sleeps. He is all bark and no bite. When you come over he wants to shower you with kisses. Brewsky is 22 pounds, brindle in color, and has a small underbite. One of the best dogs I have ever owned."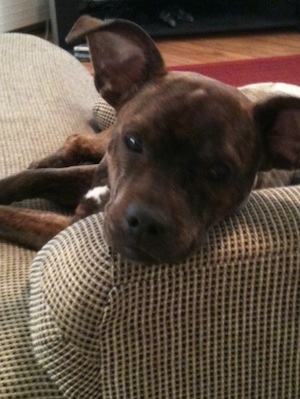 "Brewsky Cheddar is a one-year-old Frenchpin (half French Bulldog, half Min Pin). He weighs 22 pounds and is brindle in color. Brewsky is a perfect balance of an energetic, loving and protective dog. He loves to cuddle and sleep right next to you. He loves to play and tease other dogs to chase him. He is what we call all bark and no bite. He barks at the door and when someone comes to the house, but once in the door he is all over you saying hello. He loves to play in the snow in the winter, and swim in the summer. He likes to go for walks and loves the dog park. He loves toys, but has a bad habit of tearing them in pieces in a matter of seconds. He loves carrots and apples as his snacks. A perfect day in the life of Brewsky is going on a walk then cuddling up in the covers at night."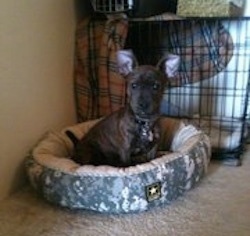 Brewsky the French Pin at 1 year old sitting in his dog bed.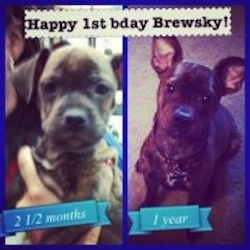 Brewsky the French Pin as a puppy at 2 and a half months old (left) and as an adult at 1 year old (right)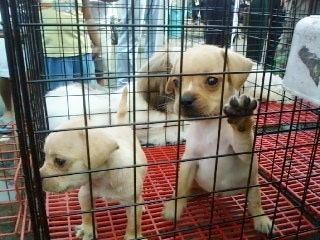 French Pin puppies being sold in the Philippines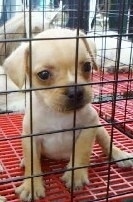 French Pin puppy being sold in the Philippines