Foodle
Toy Fox Terrier / Poodle Hybrid Dogs
Information and Pictures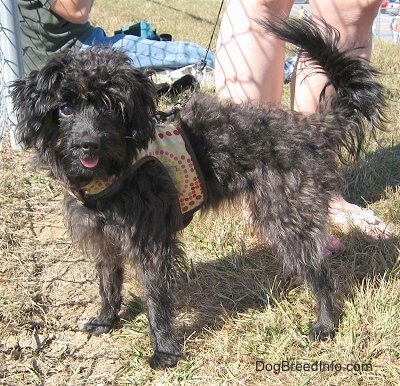 Sophie the Foodle (Toy Fox Terrier / Toy Poodle mix breed) puppy at one year old—"Sophie is a very sweet and spunky little dog. She loves to give kisses. If you bend down to pet her, be prepared for a kiss IN your mouth."
Other Names
Foxipoo
Toy Foodle
Toy Foxpoo
Toy Foxdoodle
Description
The Foodle is not a purebred dog. It is a cross between the Toy Fox Terrier and the Poodle. The best way to determine the temperament of a mixed breed is to look up all breeds in the cross and know you can get any combination of any of the characteristics found in either breed. Not all of these designer hybrid dogs being bred are 50% purebred to 50% purebred. It is very common for breeders to breed multi-generation crosses.
Recognition
ACHC = American Canine Hybrid Club
DBR = Designer Breed Registry
DDKC = Designer Dogs Kennel Club
DRA = Dog Registry of America, Inc.
IDCR = International Designer Canine Registry®
Recognized Names
American Canine Hybrid Club = Foodle
Designer Breed Registry = Foodle
Designer Dogs Kennel Club = Foodle
IDCR = International Designer Canine Registry ® = Toy Foodle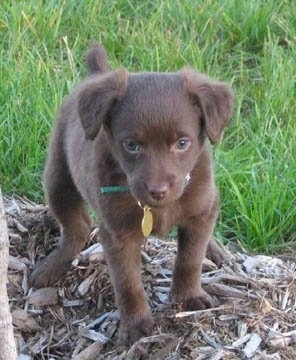 Bongo the Fox Terrier / Poodle mix (Foodle) puppy at 2 ½ months old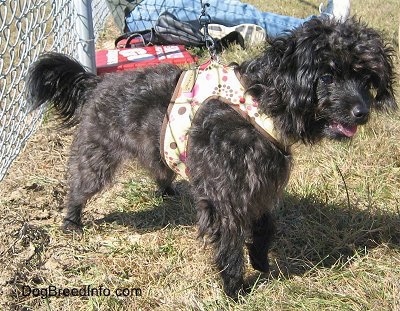 Sophie the Foodle (Toy Fox Terrier / Toy Poodle mix breed) puppy at one year old wearing a harness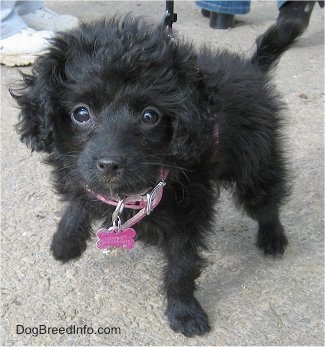 Sophie the Foodle (Toy Fox Terrier / Toy Poodle mix breed) puppy at 12 weeks old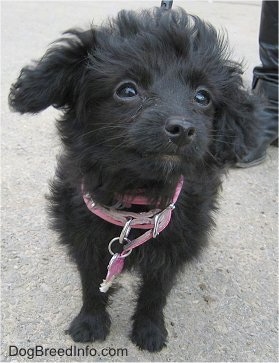 Sophie the Foodle (Toy Fox Terrier / Toy Poodle mix breed) puppy at 12 weeks old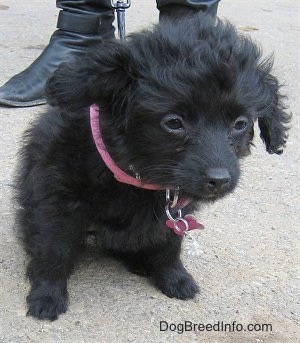 Sophie the Foodle (Toy Fox Terrier / Toy Poodle mix breed) puppy at 12 weeks old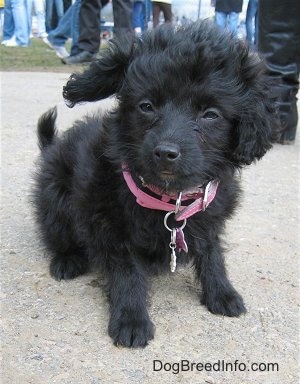 Sophie the Foodle (Toy Fox Terrier / Toy Poodle mix breed) puppy at 12 weeks old