Italian Tzu
Italian Greyhound / Shih Tzu Hybrid Dogs
Information and Pictures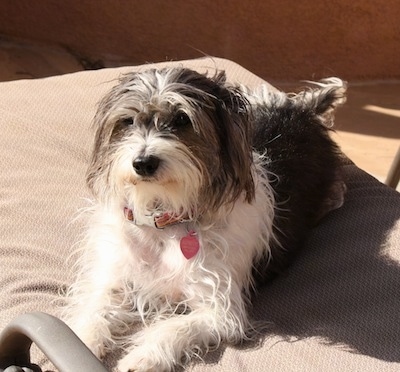 "This is our dog Sprite. She is an Italian Greyhound / Shih Tzu mix. We don't like the "Italian Tzu" name. We made up "Shih Talian Greyhound"! This dog is very sweet natured. Her pink tummy is almost bare and has spots on it. Her legs are longer than a Shih Tzu, and her nose is longer. She has the black and white Shih Tzu colors, but the fur is very thin and sparse. She loves human companionship. I can reach out a one-foot circle around me at any given moment I'm home, and Sprite is in that circle. She gets along well with cats and other animals. But when she's out for a walk on the leash, she barks at all other dogs and is very disruptive! She doesn't like to go outside when it's cold. She will potty indoors (usually on a bathroom rug) if she decides she doesn't feel like going out. She's great on long trips in the car. She curls in a ball and sleeps and is always very excited to hear the words, "Come on Sprite! Let's go!" She is 6 years old and her health has been very good. She is allergic to her dog vaccines and had a bad reaction of hives, face swelling and vomiting last time around. This dog mix is sweet, loving, and is just happy to be in your presence."
Description
The Italian Tzu is not a purebred dog. It is a cross between the Italian Greyhound and the Shih Tzu. The best way to determine the temperament of a mixed breed is to look up all breeds in the cross and know you can get any combination of any of the characteristics found in either breed. Not all of these designer hybrid dogs being bred are 50% purebred to 50% purebred. It is very common for breeders to breed multi-generation crosses.
Recognition
ACHC = American Canine Hybrid Club
DRA = Dog Registry of America, Inc.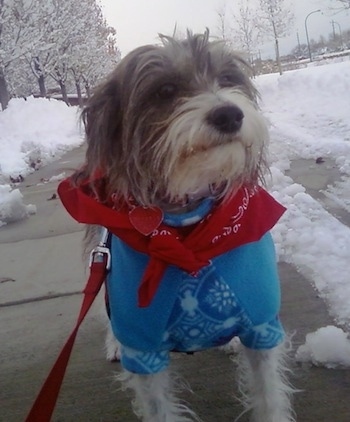 Sprite the Italian Tzu hybrid dog (Italian Greyhound / Shih Tzu mix) at 6 years old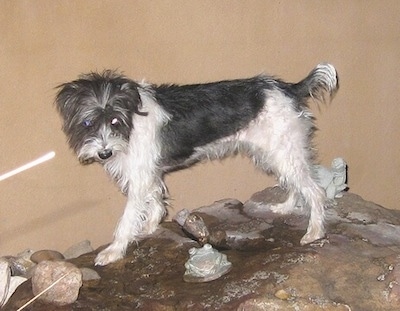 "This is my dog Sprite. Her mommy is a purebred Italian Greyhound and her daddy is a purebred Shih Tzu. I call her a "Shih Talian." I have never met another hybrid with the likes of Sprite! She is very affectionate and loves to be with me. Whatever part of the house I am in, the dog is always within "petting range!" Sprite is fast as can be and she is very agile. She is friendly to other dogs and houseguests alike. Sprite has a sweet and silly demeanor, yet she is cautious in large groups and does not like loud noises...but LOVES chew toys that squeak. Sprite runs in fast circles around the house while making the toy in her mouth squeak; it is really entertaining to watch!"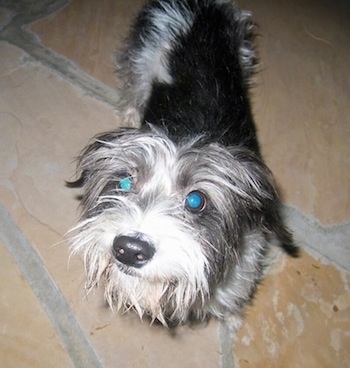 Sprite the Italian Tzu hybrid dog (Italian Greyhound / Shih Tzu mix)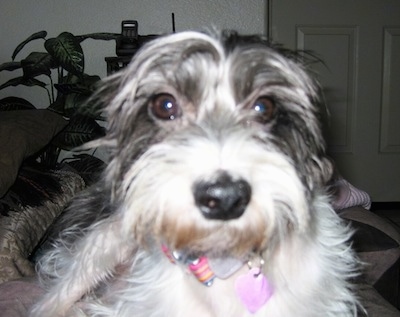 Sprite the Italian Tzu hybrid dog (Italian Greyhound / Shih Tzu mix)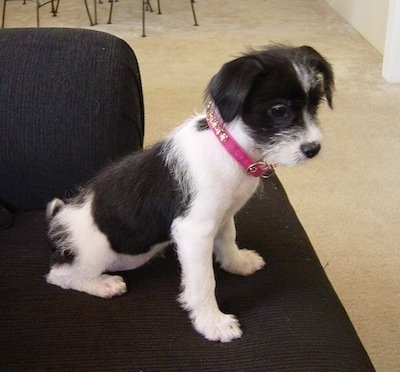 Sprite the Italian Tzu hybrid dog as a puppy (Italian Greyhound / Shih Tzu mix)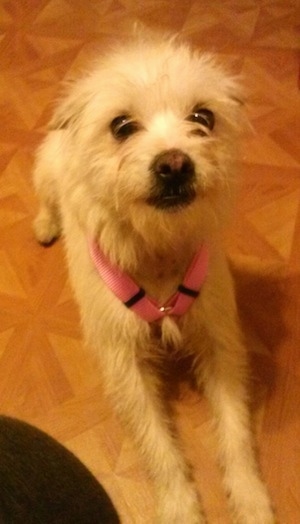 Bella the Italian Tzu at 1 year old—"This is my dog Bella. She is an Italian Tzu, which is a cross between a Shih Tzu and an Italian Greyhound. Her mom is a Shih Tzu and her dad is an Italian Greyhound. She is such a loveable dog. She loves attention, playing and cuddling. I have a 4-year-old toddler and Bella has always been good with children. She enjoys other dogs' company, but does bark a lot on walks or when people walk by. She doesn't like cold weather or rain. She prefers to just be inside cuddling up with my daughter. She is also good with other kinds of pets. We have a hamster and birds and she lets them crawl on her back and gives them rides. Her coat is white with some very light brown spots. Her fur is soft and wavy. She doesn't shed a lot. She sheds what any other dog sheds. Her skin is a pinkish color with brown spots all over. Bella also enjoys baths. Her legs and nose are longer than a Shih Tzu. Bella can run very fast and has a whole lot of energy. She can also jump very high."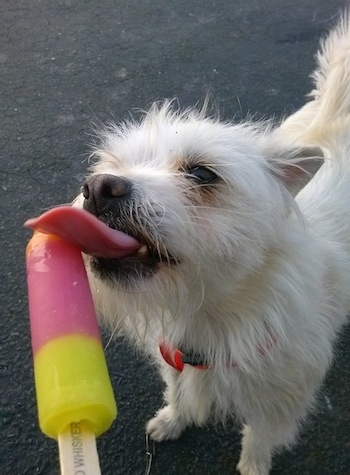 Bella the Italian Tzu at 1 year old licking a popsicle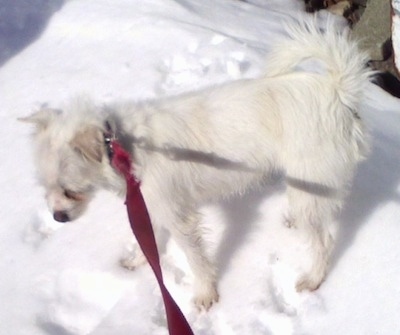 Bella the Italian Tzu at 1 year old in the snow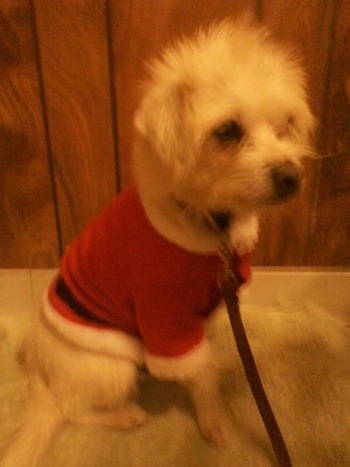 Bella the Italian Tzu at 1 year old wearing a Santa shirt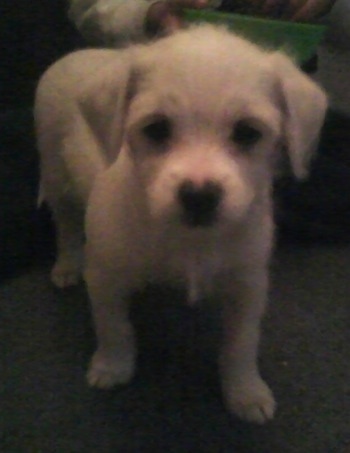 Bella the white Italian Tzu as a puppy