Turkey Pictures
Page 2
Watch Wally and Wendy Grow! | Part 2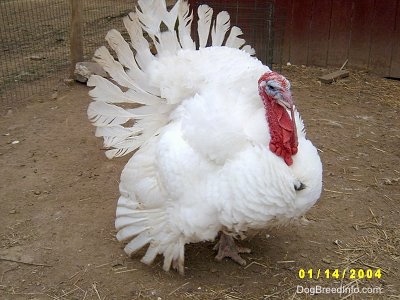 Wally at 6 months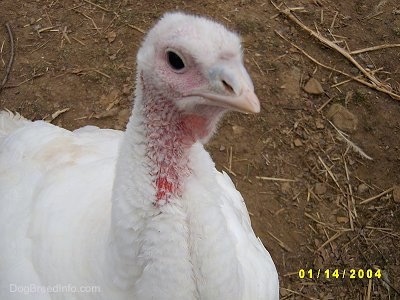 Wendy, a full-grown female turkey, at 6 months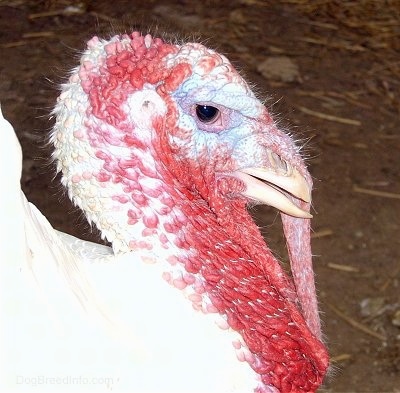 Wally, male turkey at 6 months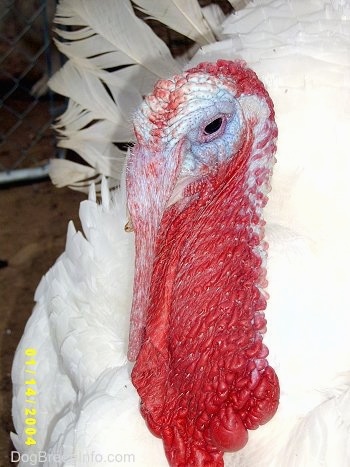 Wally, male turkey at 6 months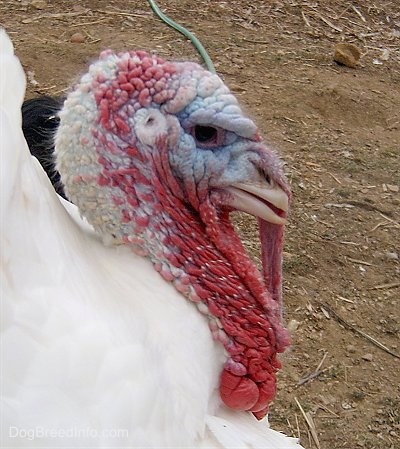 Wally, male turkey at 6 months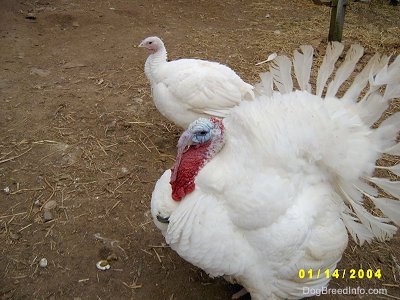 Wally and Wendy at 6 months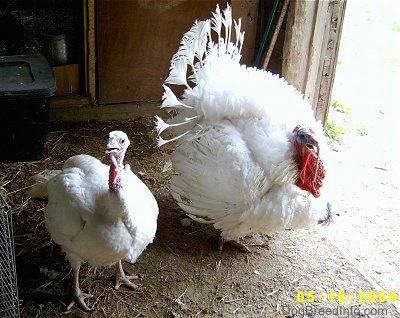 "About 6-7 months old were Wally's peak months where he matured and looked his best. After age 7 months he started becoming more raggedy-looking as the weeks went on. Whereas Wendy, the female, seemed to be doing and looking very well."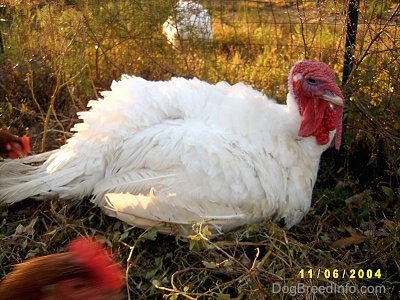 "At 1 year and 4 months old Wally is having a hard time getting around. His legs are having a hard time holding the weight of his body. He no longer fluffs up like he used to on a daily basis. Poultry turkeys were not bred to live very long, especially the males. Males often grow too large to hold their own weight."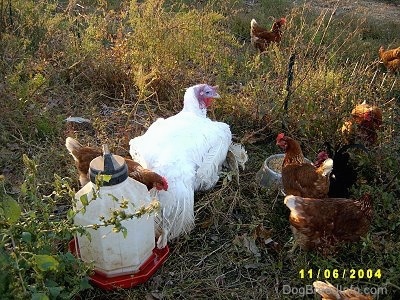 Wally at 1 year and 4 months old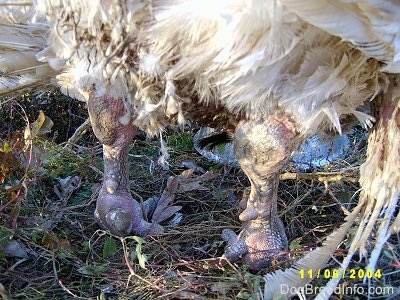 "These are the legs of a male turkey at only 1 year and 4 months old. These legs can barely hold the weight of this turkey. Turkeys bred for food are usually eaten by now, however Wally was spared from Thanksgiving and lived out his life on a family farm as a pet."