Sprollie
English Springer Spaniel / Collie Hybrid Dog
Information and Pictures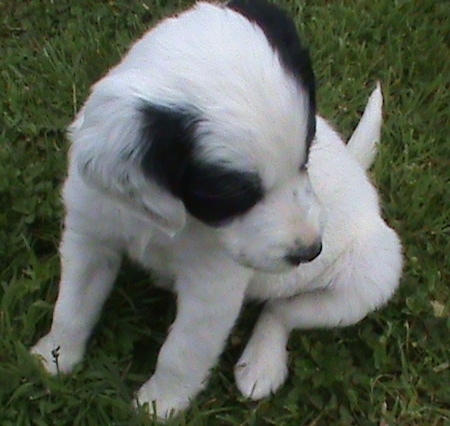 "This is my Sprollie pup, a Springer Spaniel x Collie cross. She is about 8 weeks old in these pictures. She is friendly and loves hugs. She will hop onto my lap when she is tired or go to her bed. At the moment we are trying out clicker training. She is very smart and when we got her crate and closed the door, which is broken, we put a broom against it but she got her teeth on it and lifted it up to get out. Now we don't close the door."
Other Names
English Springer Collie
Description
The Sprollie is not a purebred dog. It is a cross between the English Springer Spaniel and the Collie. The best way to determine the temperament of a mixed breed is to look up all breeds in the cross and know you can get any combination of any of the characteristics found in either breed. Not all of these designer hybrid dogs being bred are 50% purebred to 50% purebred. It is very common for breeders to breed multi-generation crosses.
Recognition
DRA = Dog Registry of America, Inc.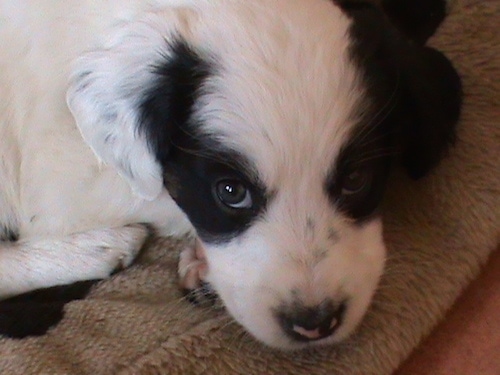 Sprollie (Springer Spaniel x Collie) puppy at 8 weeks old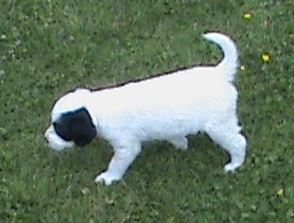 Sprollie (Springer Spaniel x Collie) puppy at 8 weeks old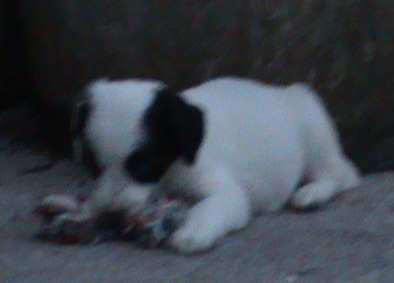 Sprollie (Springer Spaniel x Collie) puppy at 8 weeks old chewing her rope toy