Thornburg Feist
Information and Pictures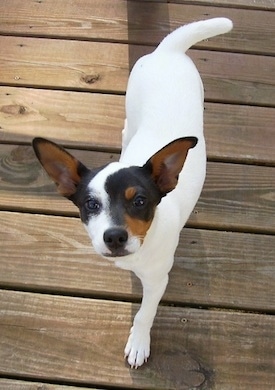 Bandit the Thornburg Feist puppy at 3 months old—"She loves to run and play, and as with most Feists, keeps that nose on the ground as soon as she hits the backyard."
Description
--
Temperament
Even though the Thornburg Feist was and is bred to hunt, it is a people-dog and makes a great pet. Good with children.
Height, Weight
--
Health Problems
--
Living Conditions
Many Thornburg Feist owners keep their dogs inside their home and live with them 24/7 except when hunting.
Exercise
When not hunting, this breed needs to be taken on a daily long walk or jog.
Life Expectancy
--
Grooming
--
Origin
--
Group
--
Recognition
DRA = Dog Registry of America, Inc.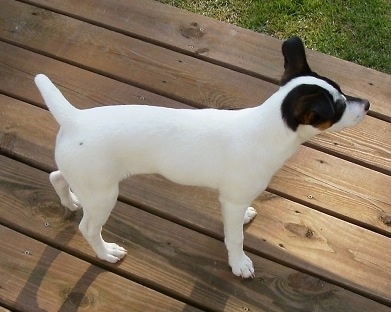 Bandit the Thornburg Feist puppy at 3 months old