Toy Foxingese
Pekingese / Toy Fox Terrier Hybrid Dogs
Information and Pictures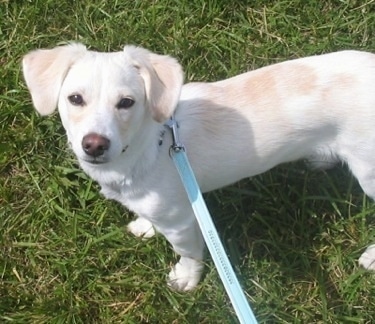 "This is our Toy Foxingese at 7 months old. He weighed 19 lbs. at 9 months old. He is really kind of short at about a foot high, maybe smaller. He is all white with a little bit of tan around his face and on his back. He is very well tempered and gets along great with our children and the children that come in to our home. He is very lovable and loyal. He follows me around everywhere and LOVES attention. He is a high-activity dog. He already makes a great guard dog; he alerts us whenever anyone walks up to our house or pulls in our driveway. Overall, he is the best dog we've ever had!"
Other Names
Toy Foxingese
Description
The Toy Foxingese is not a purebred dog. It is a cross between the Pekingese and the Toy Fox Terrier. The best way to determine the temperament of a mixed breed is to look up all breeds in the cross and know you can get any combination of any of the characteristics found in either breed. Not all of these designer hybrid dogs being bred are 50% purebred to 50% purebred. It is very common for breeders to breed multi-generation crosses.
Recognition
ACHC = American Canine Hybrid Club
DBR = Designer Breed Registry
DDKC = Designer Dogs Kennel Club
DRA = Dog Registry of America, Inc.
IDCR = International Designer Canine Registry®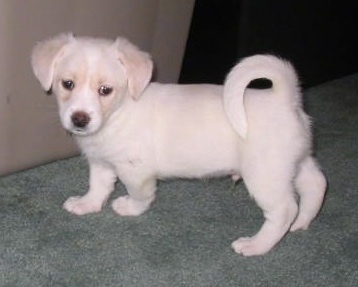 Toy Foxingese puppy at 7 weeks old