West Highland White Terrier Pictures
(Westie)
Page 1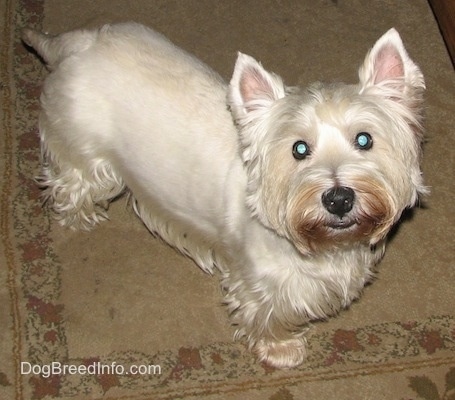 Zack the West Highland White Terrier at 6 years old
Zack the West Highland White Terrier at 6 years old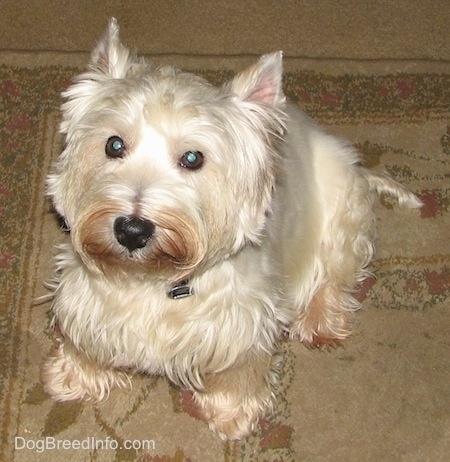 Zack the West Highland White Terrier at 6 years old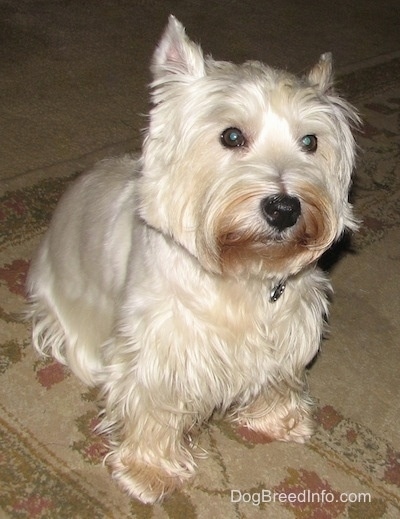 Zack the West Highland White Terrier at 6 years old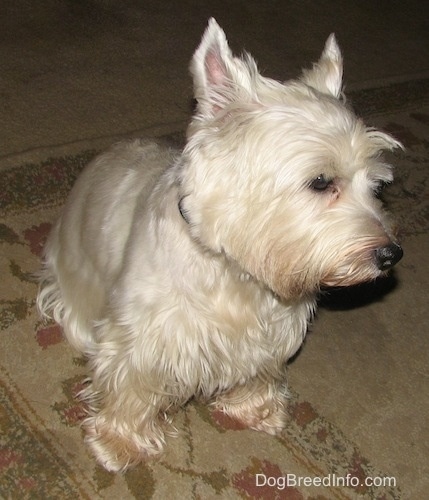 Zack the West Highland White Terrier at 6 years old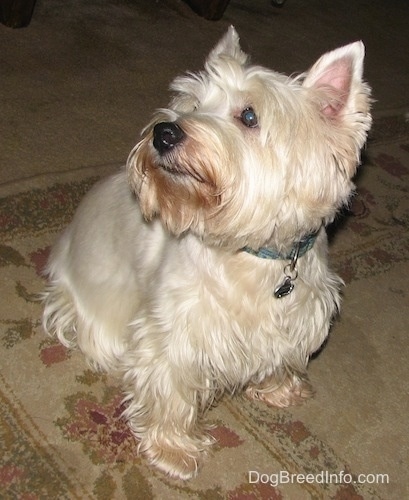 Zack the West Highland White Terrier at 6 years old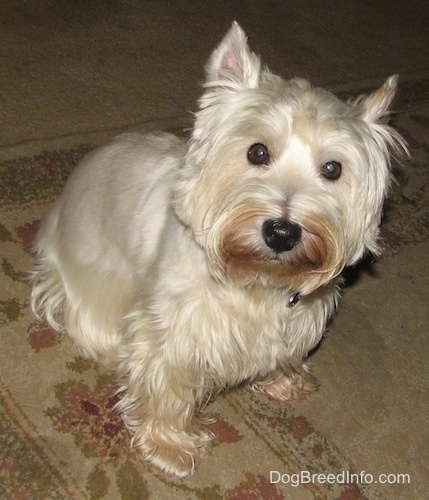 Zack the West Highland White Terrier at 6 years old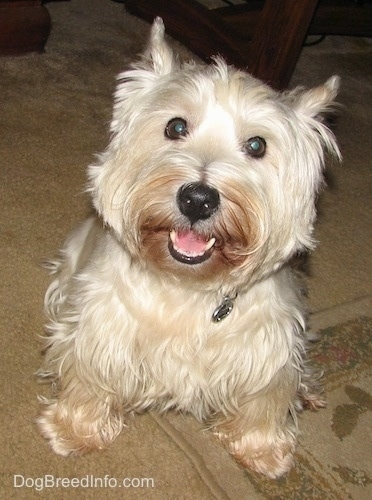 Zack the West Highland White Terrier at 6 years old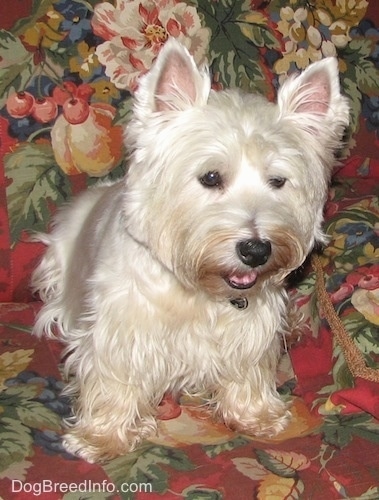 Zack the West Highland White Terrier at 6 years old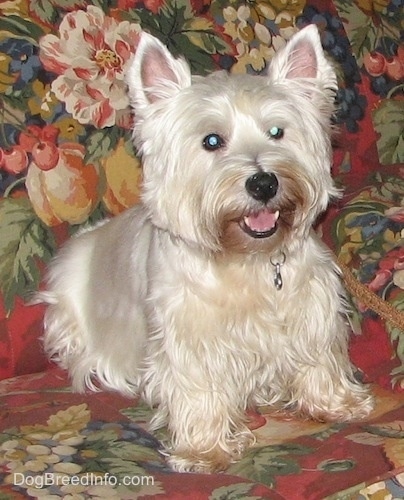 Zack the West Highland White Terrier at 6 years old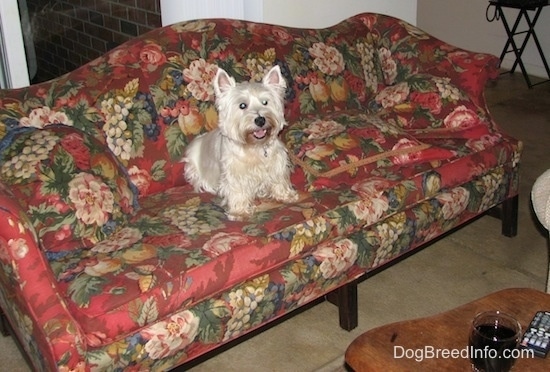 Zack the West Highland White Terrier at 6 years old
Photo courtesy of Otto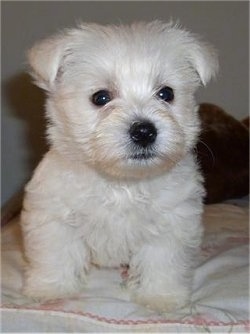 This is Grace, a 2-month-old Westie puppy residing in Greece.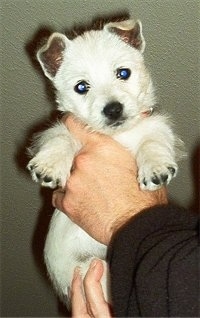 Indy, a 9-week-old Westie puppy—"He's always looking to get into some mischief, like Indiana Jones, and he likes to speed around the house like he's in the Indy 500!"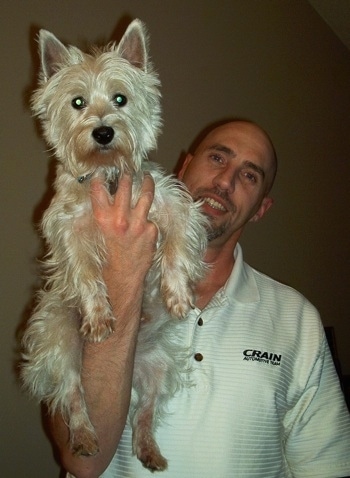 "Indy the Westie is all grown up! When he was a puppy, he liked to be carried around on one arm, and he still enjoys this! The higher you hold him, the better he likes the view of his "kingdom.""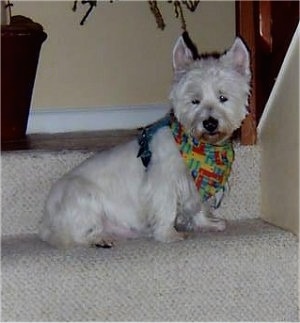 "Hi, there! My name is Dino Nobio! I am 9 years old in this photo, but I feel like a puppy! I am a purebred West Highland White Terrier. My parents tried to groom me once by themselves, but it was a disaster; I looked like I fell down from a bus! Since then, they prefer to pay a little bit more to a professional groomer. I am so friendly, even with my brother and sister cats. My sister cat thinks she is karate-cat because slaps me all the time, and I never got her back just because I am a gentleman. That was what I learned from the book of etiquette. Females most be treated like a petal of a rose. The only problem is that I eat anything I find on the floor; therefore my nickname is vacuum cleaner! I love to eat the cat food each time I have a chance; if I keep up like this, I will meow soon! I hope I become rich and famous! Bye!"
Bridgett at 5 months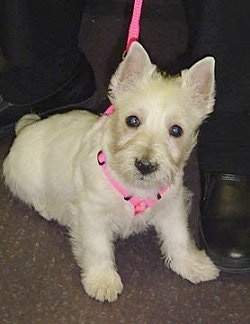 Princess Chloe of Glenridge, a 3-month-old Westie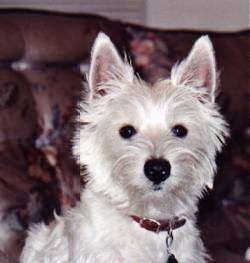 This is 8-month-old Ellie.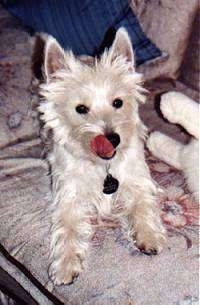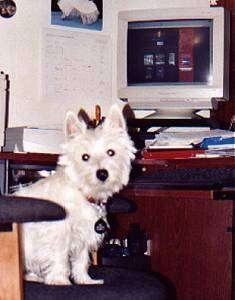 In the photo on the right, Ellie is helping her dad work on his site called Dragonball Toy Island.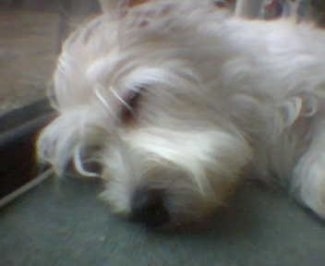 Hamish the Westie sleeping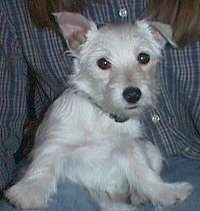 Madison the 4-month-old Westie puppy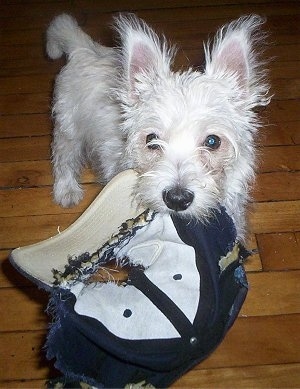 This is Angus, named after the guitar player Angus Young from AC/DC, because they are both soooo full of energy. Seen here chewing up a hat.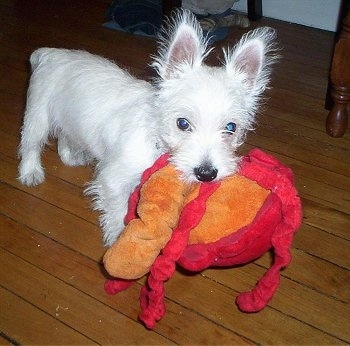 Angus the Westie with her toy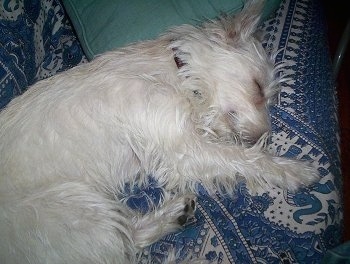 Angus the Westie sleeping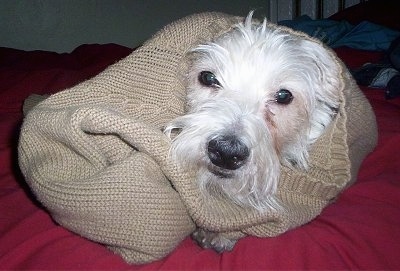 Angus the Westie wrapped in a sweater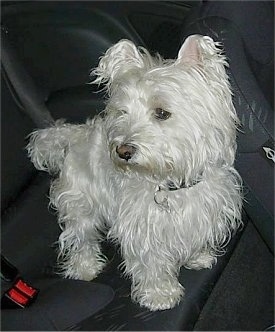 Figo, a 4-year-old West Highland White Terrier